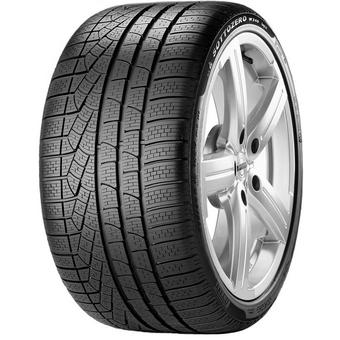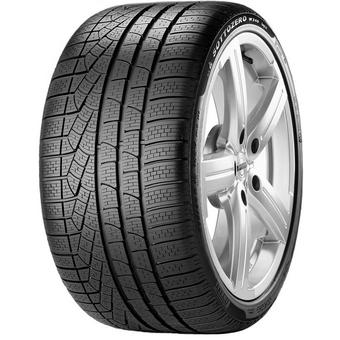 15% off
4 tyres when using our mobile fitting service.
Enter code:
BF15 at checkout
*Subject to availability.
T&Cs apply
Premium quality Italian Winter tyres
For high performance cars
Balancing performance with safety in winter
winter

run-flat
The Winter Sottozero™ Serie II guarantees excellent performance on dry and wet roads, and in the presence of snow. In temperatures below 7 degrees C, it counters aquaplaning more effectively than an all season or summer tyre. The asymmetrical tread pattern is divided into two distinct elements: the inner area expels water effectively while the external area ensures high levels of grip on snow with its more rigid and spaced blocks. Characterized by low rolling resistance, the Winter Sottozero™ Serie II also provides low noise levels, enhancing comfort in the cabin.
Other tyres in this range
Tyre Variation
Features
Availability
Price
Pirelli W210 Sottozero Serie II (205/65 R17 96H) KA *BMW 72EB
winter

bm
Out of Stock
£200.99
Pirelli W210 Sottozero Serie II * RFT (225/50 R17 94H)
In Stock
£166.99
Pirelli W210 Sottozero Serie II (215/60 R17 96H) AO 72CB
winter

ao
Out of Stock
£167.99
Pirelli W210 Sottozero Serie II RFT (255/40 R18 95H)
winter

run-flat
Out of Stock
£261.99
Pirelli W210 Sottozero Serie II (225/45 R18 95H) RFT XL MOE 72EB
Out of Stock
£191.99
Pirelli W210 Sottozero Serie II AO (225/55 R16 95H)
winter

ao
Out of Stock
£166.99
Pirelli W210 Sottozero Serie II RFT * (205/55 R17 91H)
Out of Stock
£224.99
Pirelli W210 Sottozero Serie II XL MO (245/45 R17 99H)
winter

mo
Out of Stock
£208.99
Pirelli W210 Sottozero Serie II (225/50 R18 99H) XL AO 72EB
winter

ao
In Stock
£182.99
Pirelli W210 Sottozero Serie II AO (225/65 R17 102H)
winter

ao
Out of Stock
£218.99
Pirelli W210 Sottozero Serie II RFT * (245/50 R18 100H)
Out of Stock
£270.99
Pirelli W210 Sottozero Serie II (225/60 R16 98H) AO 72EB
winter

ao
Out of Stock
£161.99
Pirelli W210 Sottozero Serie II AO (235/55 R17 99H)
winter

ao
Out of Stock
£191.99
Pirelli W210 Sottozero Serie II (205/50 R17 93H) RFT XL MOE 72EC
Out of Stock
£187.99
Pirelli W210 Sottozero Serie II RFT * (BMW) (225/45 R18 91H)
Out of Stock
£200.99
Pirelli W210 Sottozero Serie II (225/60 R17 99H) *BMW 72EB
winter

bm
Out of Stock
£164.99
Pirelli W210 Sottozero Serie II AO 2015 (225/55 R17 97H)
winter

ao
Out of Stock
£216.99
Pirelli W210 Sottozero Serie II (205/50 R17 93H) XL MO 72CB
winter

mo
Out of Stock
£203.99
Pirelli W210 Sottozero Serie II RFT* (225/55 R17 97H)
winter

run-flat
In Stock
£154.99
Pirelli W210 Sottozero Serie II (235/55 R18 104H) XL AO 72EB
winter

ao
In Stock
£295.99
Pirelli W210 Sottozero Serie II AO XL (235/50 R19 103H)
winter

ao
Out of Stock
£245.99
Pirelli W210 Sottozero Serie II (205/55 R17 91H) *BMW 72CB
winter

bm
Low Stock
£164.99
Pirelli W210 Sottozero Serie II RFT* (225/60 R17 99H)
winter

run-flat
Out of Stock
£218.99
Pirelli W210 Sottozero Serie II (245/50 R18 100H) RFT *BMW 72EC
Low Stock
£233.99
Pirelli W210 Sottozero Serie II MO (225/45 R17 91H)
winter

mo
Out of Stock
£159.99
Pirelli W210 Sottozero Serie II (205/55 R17 91H) RFT *BMW 72EC
Low Stock
£271.99
Pirelli W210 Sottozero Serie II XL (205/55 R17 95H)
winter
Out of Stock
£202.99
Pirelli W210 Sottozero Serie II * (225/50 R17 94H)
winter

bm
Out of Stock
£162.99
Pirelli W210 Sottozero Serie II MO (235/50 R19 99H)
winter

mo
Out of Stock
£315.99
Pirelli W210 Sottozero Serie II (205/60 R16 92H) AO 72EB
winter

ao
Out of Stock
£155.99
Pirelli W210 Sottozero Serie II XL (225/45 R17 91H)
winter
Out of Stock
£175.99
Pirelli W210 Sottozero Serie II * (225/55 R17 97H)
winter

bm
Out of Stock
£178.99
Pirelli W210 Sottozero Serie II RFT (205/55 R16 91H)
winter

run-flat
Out of Stock
£156.99
Pirelli W210 Sottozero Serie II XL (225/55 R16 99H)
winter
Out of Stock
£170.99
Pirelli W210 Sottozero Serie II XL MO (245/40 R18 97H)
winter

mo
Out of Stock
£188.99