Back to results
Best Hybrid Bikes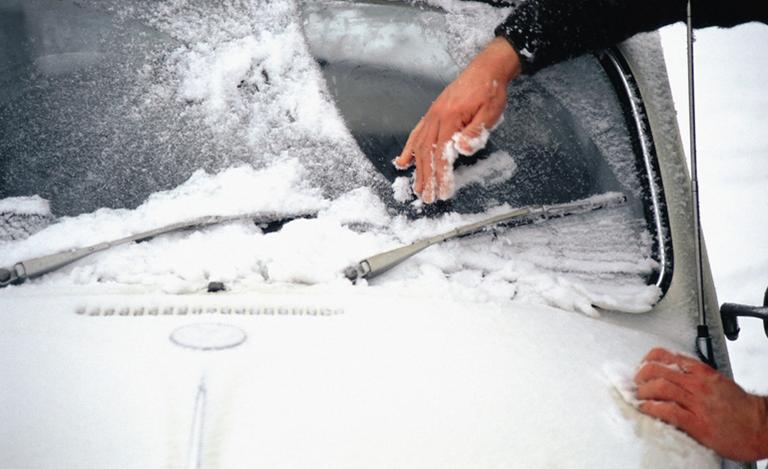 Giving riders the best of both worlds, hybrid bikes combine elements of road bikes and mountain bikes to create something which performs well on both paved surfaces and muddy hillsides.
Giving riders the best of both worlds, hybrid bikes combine elements of road bikes and mountain bikes to create something which performs well on both paved surfaces and muddy hillsides. Some hybrids are closer to mountain bikes, with thicker frames and wider wheels, whereas others are closer to road bikes, with flatter handlebars and lightweight frames.
Choosing the best hybrid can be tough, with lots of manufacturers, styles and shapes out there on the market. We've picked through five of the best for 2018/19, helping you to choose a hybrid bike that suits your needs and comes with plenty of recommendations.
Best Hybrid Bike For Beginners - Carrera Pava
Carrera bikes offer a lot of bang for your buck, and this entry-level hybrid is no different. Despite being at the lower end of the price range, the Carrera Parva is a great beginner's hybrid bike, with a light yet solid aluminium frame and durable hardware that includes Tektro V-Brakes and Shimano Tourney gears that will help you get up those hills. The Parva also features larger 27.5 inch wheels, so you can achieve road bike speeds that wouldn't be possible on a smaller-wheeled mountain bike.
Best Hybrid Bike For Tourers - Falcon Navigator/Voyager
If you're planning a long ride with both on-road and off-road sections, then you'll need a comfortable bike with a few added extras that make life easier after a while on the saddle. This is where the Falcon Navigator (men's model) and Voyager (women's model) come into play.
Each bike offers a comfortable upright position with higher handlebars, along with soft saddles and front suspension forks to soak up the bumps. Each model comes with mudguards and a rear pannier for bags and cargo as standard, as well as additional eyelets on the frame so that you can carry more on the back, front and sides. These Falcons are great all-round bikes for camping trips or treks across the countryside.
Best Off-Road Hybrid Bike - Carrera Crossfire 2
Fitting into the category of hybrids that are closer to mountain bikes, the Carrera 2 features a thicker frame, Tektro mechanical disk brakes and large-diameter 700c double wall rims that are capable of handling tough trails and bumpy surfaces. One of the best features on the Carrera 2, however, are the extra-durable Suntour suspension front forks, which will absorb all of the shocks and bumps that come with rocky or root-filled trails. The Carrera 2 is still fully capable on the road though, with an up-right seating position for added comfort and a 24-speed Shimano gear that will let you build up a decent amount of speed.
Shop Carrera Crossfire 2 Bikes >
When you buy a bike from Halfords, we'll build it for you free of charge. With Bike Build, you can leave the hard work to the professionals, who will put your new hybrid bike together and make sure the handlebars are at the right height.
Best Hybrid Bike For Commuting To Work - Raleigh Pioneer 2
Raleigh bikes are known for great build quality and the Pioneer 2 is a durable everyday bike that can be converted for country lanes at the weekend. The lightweight aluminimum frame, steel forks and 24-speed Shimano gear set won't leave you sweating in your suit and the built-in rear pannier, which is ideal for rucksacks or laptop bags, can be taken off on Saturday morning when you fancy thrashing it around the park.
Best Hybrid Bikes For The Pros - Boardman HYB
Boardman bikes are definitely up there when it comes to racing and road bikes, so you can expect their hybrid range to be high-performers. The HYB series, including the 8.8 and 8.99 variants, are packed with premium features that make this one a real pleasure to ride. You'll get a super-lightweight aluminium frame, full carbon forks and a Shimano Deore gear set that will let you crank up the speed on the roads. However, thick Schwalbe Citizen tyres and Shimano hydraulic brakes will keep your bike under control on those slippery countryside descents. The Boardman HYB is closer to a road bike than a mountain bike, but it's equally as great in those muddy situations.
Shop Boardman HYB Hybrid Bikes
You can check out the full range of hybrid bikes at Halfords.com, with hybrids from 15 different manufacturers and loads of choices when it comes to colours and customisations. If you still aren't sure which kind of hybrid bike you need, then you should definitely check out the hybrid bike buyers guide, with loads of tips for when it comes to deciding on the best hybrid bike for your needs.