Back to results
Stunt Scooters Buyers Guide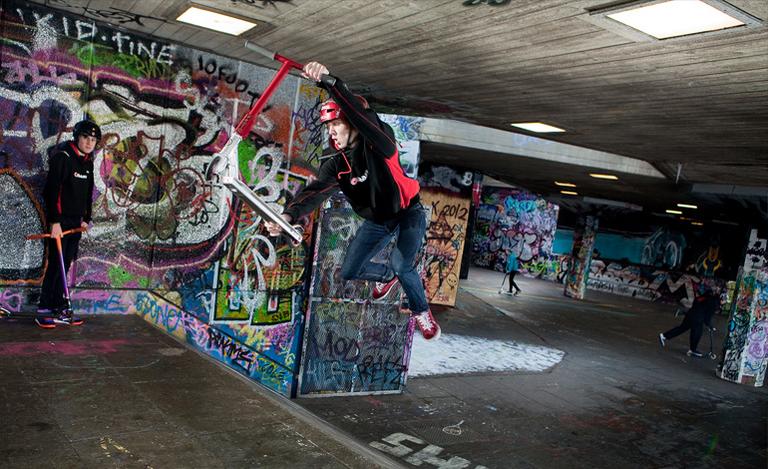 Our handy guide will help you find the right stunt scooter for your child, our handing guide will help you find the right trick scooter.
Stunt Scooters Buying Guide
If you need a scooter and you get your kicks from tricks and stunts, you've come to the right place. A push scooter and a stunt scooter are like chalk and cheese, so we'll help you find the scooter that's right for you, whether you're planning on tackling the streets or the skatepark.
The best trick & stunt scooters
Scooters have changed a lot in recent years - they're now specifically designed to handle the rough stuff.
The best trick scooters will withstand a lot of hits, which is only to be expected when you're attempting those bunny hops and 360s. You'll need a scooter with: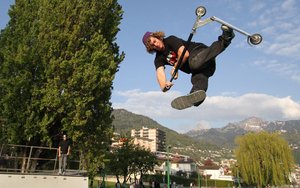 a fixed deck design, which means that the deck and head tube are welded together
an aluminium or chromoly frame, so they're strong, but light enough to jump through the air
thick foam or rubber handlebars to absorb heavy landings
metal-core wheels. Plastic ones won't get the job done if you're doing proper stunts.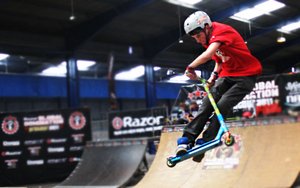 Stunt and trick scooters at Halfords
We sell lots of different kids scooters at Halfords, but you might want to check out our range of Razor scooters first. Razor scooters were around when the scooter craze first started, so they've got what it takes and come in some seriously cool designs.
You might prefer an electric scooter or a JD Bug scooter, so don't forget to check out our full range before you buy. Just select 'click and collect' when you've chosen and pick up your new scooter in-store or arrange to have it delivered.