Back to results
Car Tyre Pressure and Tread Safety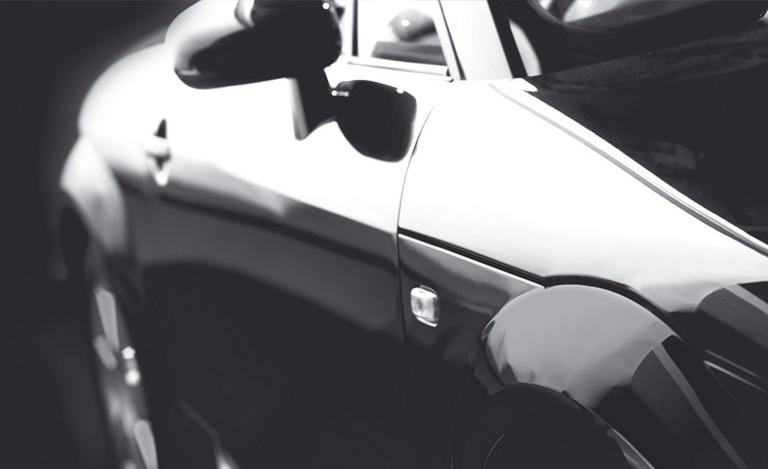 It's easy to forget sometimes, but your car's tyres are the only things keeping you stuck to the road. Here's how to make sure they won't let you down.
Car Tyre Pressure and Tread Safety
The tyres on our cars are one of the most important things when it comes to safety. They transfer all of the force from braking and steering and keep you pointed in the right direction.
If there's something wrong with your tyres, you could find yourself losing control of your car, with pretty serious consequences! If that's not enough to persuade you, you can also be fined £2500 and given 3 points on your license for each tyre on your car that's un-roadworthy.
Don't worry, though - as long as you keep an eye on the condition of your tyres, you, your wallet and your license should be safe.
Under pressure
Lots of people tend to ignore their tyre pressure until their tyres are visibly flat, which is much too late! Your tyres may look fine, but not have enough pressure, so make sure to check them at least once a month. And trust us, giving them a kick isn't all it takes! If you're taking a long trip, it's a good idea to check them properly before you set off, too.
If your car tyre pressure is too low, your tyres won't perform as well, leading to:
Tyre wear - They'll always wear out eventually, but if the pressure is too low, your tyres will wear down much more quickly. Even worse, the structure of the tyre itself could be potentially damaged, which can cause a blowout.
Road holding - Your steering won't be as direct, and the safe speed at which you can take corners will be lowered.
Aquaplaning - If your tyres are 30% or more below the recommended pressure, there's a big increase in the risk of aquaplaning. This is where your car tyres skim across the top of water on the road, causing you to lose control.
Braking - Without enough air in your tyres, your braking distance will increase.
Fuel - Another way that low tyre pressure can hurt your wallet! Too little pressure means that you'll use more fuel.
Use a tyre pressure gauge to measure your tyre pressure, and then compare this to the figures in your car's handbook. If the pressures are too low, pump them up using a foot pump or tyre inflator! If you don't want the hassle, why not look at tyre pressure monitors? They can connect with your phone or an in-car device via Bluetooth and tell you when the pressure is low!
Tread carefully
Another important thing to keep an eye on is how much tread is left on your tyres. Anything under 1.6mm is illegal, but research shows that tyres with 3mm left are only 25% more effective than illegal ones - so it's best to change them sooner!
The tyre tread is used to clear water out from under the tyre, and help prevent aquaplaning. If you haven't got enough tread in your tyre, the tyre will ride on top of water on the road, causing you to lose control.
How to check your car tyre tread
The most accurate way to check your tyre tread is with a tyre tread depth gauge. If you haven't got one of these, use a 20p coin! Place it into the tread at several points across the middle of and around each tyre. If you can still see the raised lip around the rim of the coin, you're safe. If not, your tyres could be illegal, so get them checked and replaced if needs be!
Tyres with wear indicators
Many tyres also come with wear indicators built into the tread. These will be raised ridges that cross the tread, inside the deeper grooves. When the tyre has worn down enough that these indicators are level with the tread, it's time to get a new tyre!
Stay safe out on the road!
It's easy to keep an eye on your tyres and make sure they're safe, but it's also a really easy thing to forget! Look out for things that might put you and others at risk, and save yourself a lot of trouble. For more motoring help and top tips, take a look at our Advice Centre. To keep up to date with the latest goings-on at Halfords, head over to our blog!
View all Tyre Inflators & Gauges