Back to results
Check and Top Up your Oil Level Guide + Video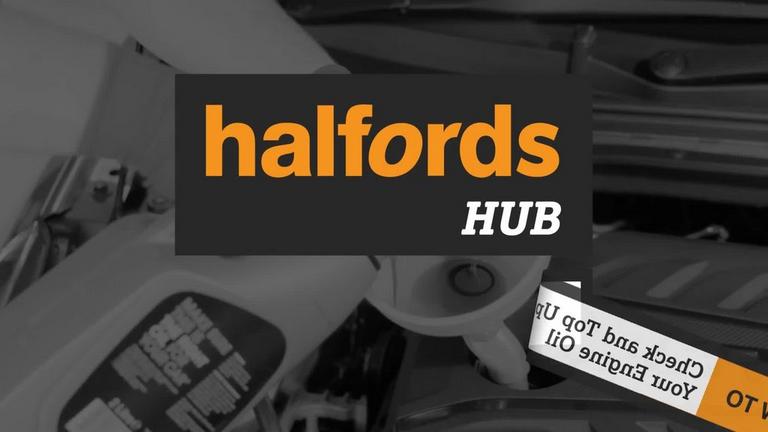 Take the hassle out of oil changes with Halfords oil check and top up service.
Not checking your car's engine oil regularly can reduce performance or potentially even damage your engine. We'd recommend checking at least once a week, so here's a quick guide on how to do that!
What you'll need
---
A rag or old cloth to clean up oil
The right engine oil for your car
A funnel
A pair of gloves and goggles for safety
SAFETY TIP: Always turn your car's engine off and wait for everything to cool down before lifting the bonnet and attempting car maintenance.
If you want to learn more about engine oil and the different brands before you start, then check out our engine oil buyer's guide.
Park up and cool down
---
Before you start, you'll need to get your car on a flat surface. It's also advisable to wait 10 minutes or longer after switching the engine off to let the engine bay cool down and the oil to settle in to the engine oil sump.
Check your dipstick
---
Open up the bonnet and look for the dipstick. The end of it is usually brightly coloured hook or loop.
Please note some vehicles do not have a dipstick you may need to check your vehicle's information displays for the oil level.
Pull the dipstick out carefully and wipe any oil off it. Then, replace it until you hear a click, and remove it again. The oil in your reservoir will come up to a certain point on the now clean dipstick, showing you how much oil you have in your engine. The dipstick should have two lines and the oil mark should ideally sit between these. If it sits below the lowest line, then you need to top up straight away!
Get pouring
---
Before you start pouring, check that you've got the right engine oil for your car. You can find out which type you need in your car owner's manual, or you can use our handy online oil checker tool too!
Right the right Oil »