Back to results
In Car DVD Players Buyers Guide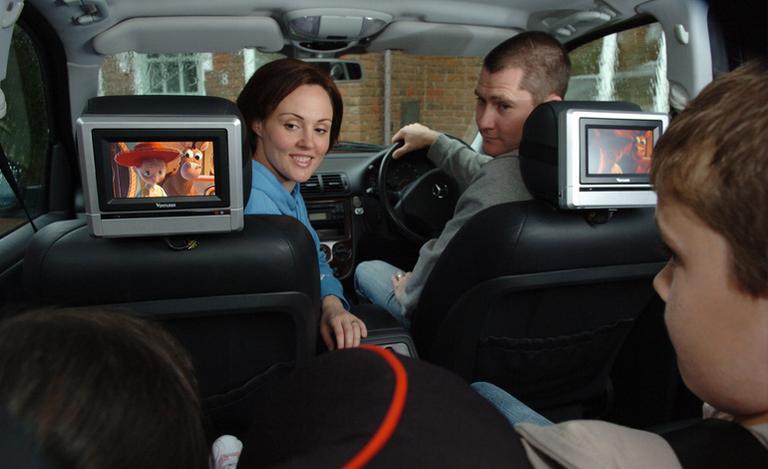 Off on a road trip? Banish those boring journey blues with an In Car DVD Player - just read our handy guide to find out more.
In Car DVD Players Buyers Guide
In-car DVD players are ideal for banishing boring journeys, enabling your passengers to watch their favourite movies or programmes on the move.
Buying a DVD player for the car is a great way to keep the kids entertained and can help make the hours fly by, especially if you're heading off on a driving holiday. As well as having the ability to play DVDs, many can also play audio from mp3s and display photos.
And if you opt for a portable DVD player you'll be able to watch films almost anywhere - on the plane, in your hotel room or even in your tent or caravan!
Types of Car DVD Player
Here are the main types of in-car DVD Player available:
Portable DVD Players - Foldable, light DVD players that are easy to carry around. Just unfold the player and place it on your lap or a flat surface, and you can watch movies pretty much anywhere you want to. Some models come with a headrest mount.
Headrest Mounted DVD Players - These attach onto the back of the driver and passenger seats' headrests for watching on the move.
In-car DVD players are available in different screen types:
Single screen - one person can watch a movie
Dual screens - two people can watch different movies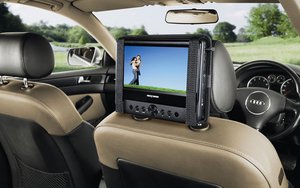 So which type is right for you?
There are a few things to think about when deciding on an in-car DVD player, such as:
Power source & playback time - Most portable DVD players run on a rechargeable battery for around 2 hours, but if you want to watch it for longer, opt for one that can plug into your car's 12v cigarette lighter for a bit more power.
Portability - Do you only want to watch movies in the car, or would you like to take your DVD player anywhere? Portable DVD players offer the best flexibility, while in-dash DVD players are fixed into your car.
Compatibility - Do you want your DVD player to do more than just play DVDs? Many models have the ability to play music, display photos and show films from multiple sources, such as CDs, USB sticks and SD memory cards, giving you even more choice when it comes to staying entertained.
Made up your mind? In-car DVD players can be reserved online for collection in-store free of charge using click and collect, or choose delivery and get it sent to your home address.
Don't forget to also grab a carry case, headphones, and of course, DVDs!
View all In-Car DVD Players