Chemical Guys
A worldwide provider of the highest quality car care products,
Chemical Guys
is fuelled by a passion for cars, adventure and the road ahead.
The company was founded with the aim of providing the automotive community, business professionals and vehicle enthusiasts with the best car care products at any price.
From car shampoo and drying towels to car waxes and detailing sprays, Chemical Guys products combine innovation with quality to give customers the ultimate car detailing experience.
But Chemical Guys is more than just a brand that provides top-quality products. The Chemical Guys Family can be found in over 50 countries around the world and the company champions knowledge and education through its Smart Detailing University.
For the Chemical Guys team, it's all about producing products that meet the needs and desires of customers, while providing the support and knowledge to guide them on their journeys.
Discover the wide selection of Chemical Guys products available at Halfords below.
MR PINK SUPER SUDS SHAMPOO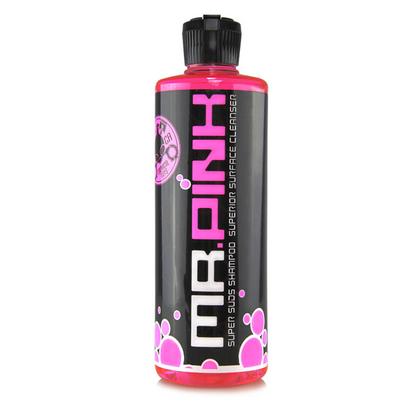 Mr Pink Super Suds Shampoo is a car shampoo like no other.
Detailing shampoos and low-grade car wash soaps can sometimes be too strong, stripping wax from your vehicle and staining the plastic or rubber parts.
Mr Pink Super Suds Shampoo is different. The shampoo is highly effective, pH-balanced and gentle on all exterior parts including your paintwork, polished metals, plastic trims and vinyl surfaces.
Add it to your bucket wash or a high-pressure foam gun to enjoy expert cleaning power that carefully shifts dirt and grime – preventing future scratches to your paintwork – and leaves nothing behind but a freshly-washed car.
Shop Now
WOOLLY MAMMOTH MICROFIBRE DRYING TOWEL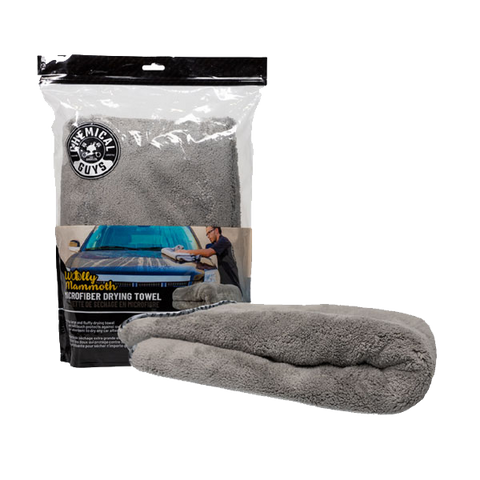 Like it's namesake, the Woolly Mammoth Microfibre Drying Towel is gigantic.
A standard microfibre towel is 16" x 16" square. The Woolly Mammoth Microfibre Drying Towel is a massive 36" x 25" x 1", giving you a huge surface area to work with and extensive drying power.
Made from premium 70/30 microfibre, this ultra-soft and ultra-plush towel can absorb over a gallon of water off the surface of any vehicle. The silk-banded edges prevent any swirls or scratches on sensitive paintwork, while the light grey colour highlights any dirt.
Using the Woolly Mammoth Microfibre Drying Towel makes short work of the drying process, allowing you to dry off an entire car in a single pass.
Shop Now
Butter Wet Wax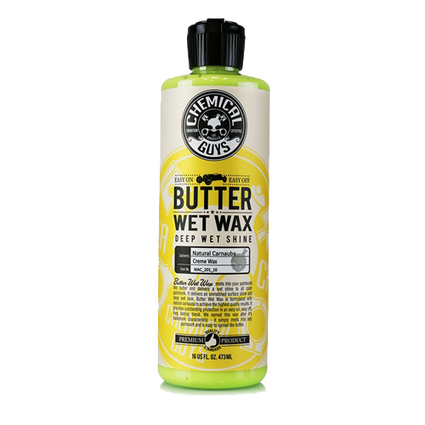 Butter Wet Wax makes waxing a fast, fun and easy experience.
The wipe on, wipe off formula of Butter Wet Wax smells amazing, shortens work time and produces a streak- and resin-free shine in a matter of minutes.
This natural protective coating allows water to bead off the surface of your vehicle. It also makes removing bird droppings easy, helping to prevent damage to your paintwork.
A 100% carnauba-based wax, Butter Wet Wax will give your paintwork a deep, wet look and greater protection against the sun's harmful UVA and UVB rays.
Shop Now
Speed Wipe Quick Detailer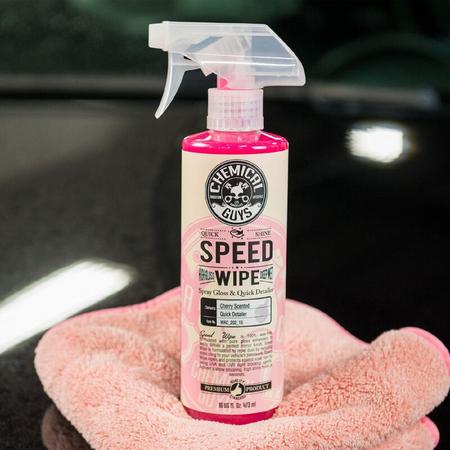 The Speed Wipe Quick Detailer delivers a static-free, mirror-like shine in minutes.
Easy to use and super slick, the Speed Wipe Quick Detailer is a sure-fire way to get a deep shine on all of your paint surfaces.
The spray is 100% wax free and formulated with pure gloss enhancers to deliver a perfect finish. Speed Wipe also offers UV protection and water beading protection, as well anti-static technology to reduce static cling by up to 75%.
If you're looking to quickly remove dirt, dust, fingerprints and water spots from your paintwork, then the Speed Wipe Quick Detailer is the answer.
Shop Now
ALL CLEAN+ CITRUS BASED ALL PURPOSE SUPER CLEANER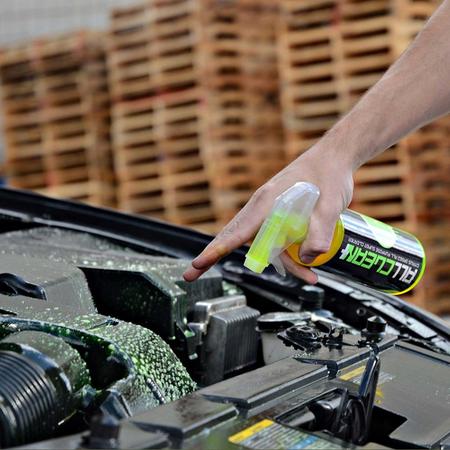 The Chemical Guys All Clean+ is the perfect all-purpose cleaner for every part of your car.
The All Clean+ Citrus Based All Purpose Super Cleaner cuts through heavy dirt, grease and grime with ease. Suitable for any part of your car, you can now clean carpets, tyres, plastic and engine bay parts with the same advanced super spray.
Simply use as directed and the high-tech, citrus-based formula will cut through filth and dirt without changing the texture or look of your surfaces.
All Clean+ ships at full strength and can be diluted for various lighter-duty cleaning needs.
Shop Now
VRP SUPER SHINE DRESSING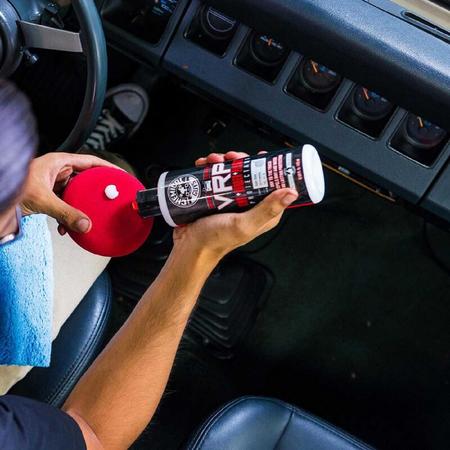 The VRP Super Shine Dressing restores the look of interior vinyl, rubber and plastic.
Trim pieces made from vinyl, rubber and plastic are sensitive to fading and staining caused by UV rays, water and pollution.
The VRP Super Shine Dressing will help you to make them look as good as new, with a deep, black shine that's easy to achieve and dry to the touch.
The water-based dressing nourishes and protects your surfaces, penetrating deeply to provide long-lasting results. It also helps to protect surfaces against future fading and staining by harmful UV rays.
Shop Now