Demon
The Demon range from CarPlan is an exciting brand, offering a multitude of products to fully valet your car, from the roof to the tyres and everything in between!
These colourful and effective products leave a long-lasting impression on your vehicle, as well as a wonderful fresh fragrance.
Explore how to get your car glowing with a wicked Demon shine below.
Step One: Demon Machine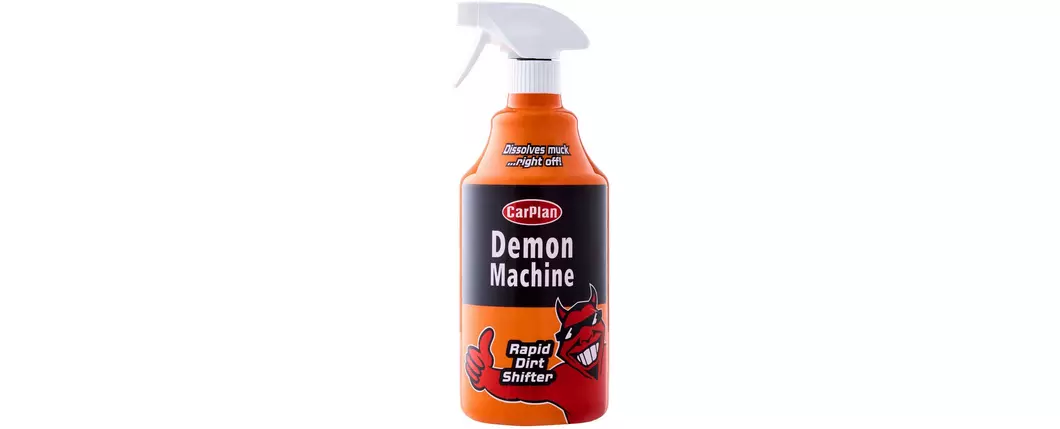 The first step to a clean car is to get off all the dirt and grime from the road.
With the Demon Machine Rapid Dirt Shifter, the solution is designed to dissolve muck right off your vehicle.
Spray the solution all over your vehicle before you wash the surface in order to dissolve grease, road grime, bird lime and tree sap.
Take the hard scrubbing out of washing your vehicle with the Demon Machine Rapid Dirt Shifter.
Shop Now
Step Two: Demon Wheels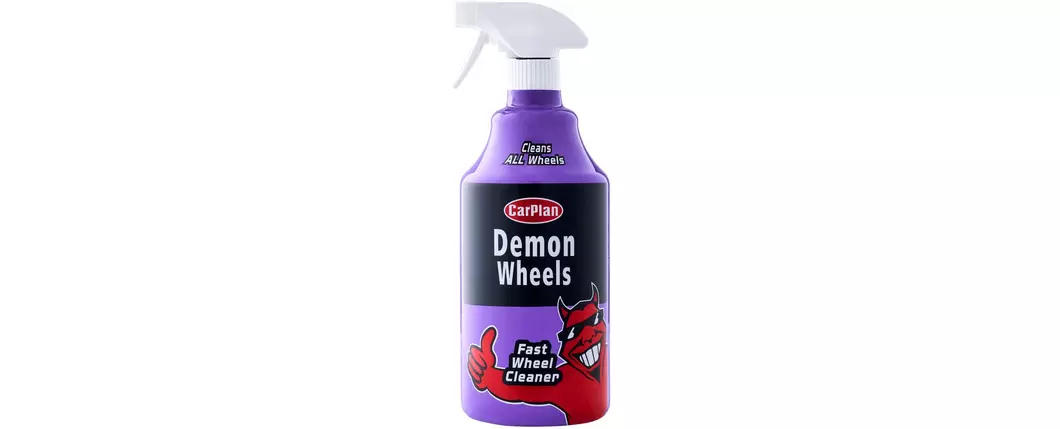 The second step in cleaning your vehicle is to get those wheels soaking!
Demon Wheels Universal Wheel Cleaner will spruce up your wheels, removing brake dust, road grime and oil in an instant, thanks to the fast-acting formula.
Simply spray onto your wheels, rub in and simply hose it off with water – it couldn't be easier.
Use on chrome, plastic, alloys and split rims for a long-lasting shine.
Shop Now
Step Three: Demon Wash Snow Foam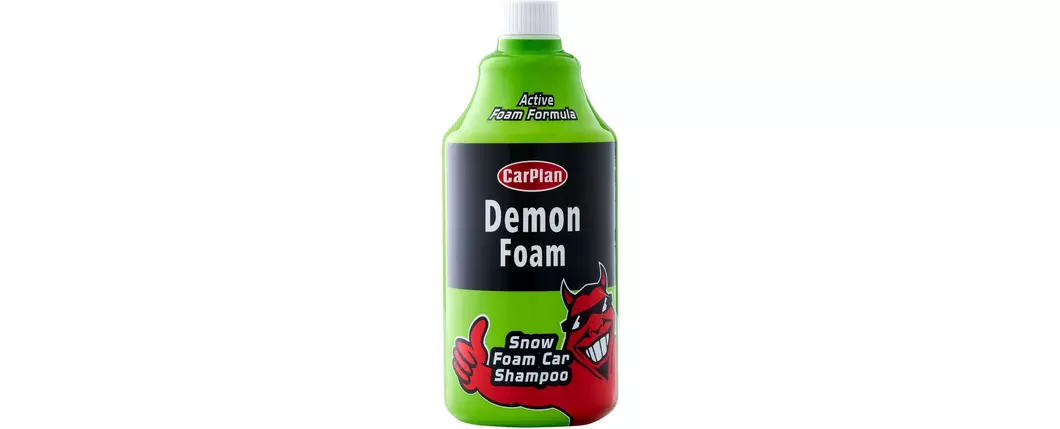 The third step towards a clean car is a deep clean and soak – and what a better way to do it without any effort, thanks to Demon Wash Snow Foam.
Specially formulated to create a dense, effortless dirt-lifting foam, Demon Wash Snow Foam is the perfect cleaning assistant.
The snow foam works by clinging to dirt and contaminants on the surface of your car, removing all traces of traffic film, dirt and grease to leave a spotless, streak-free finish.
Simply work in and wipe off in a moment's notice, by spraying the snow foam onto your car and washing off with water – and thanks to its amazing cherry scent, your car will also smell amazing too.
Shop Now
Step Four: Demon Shine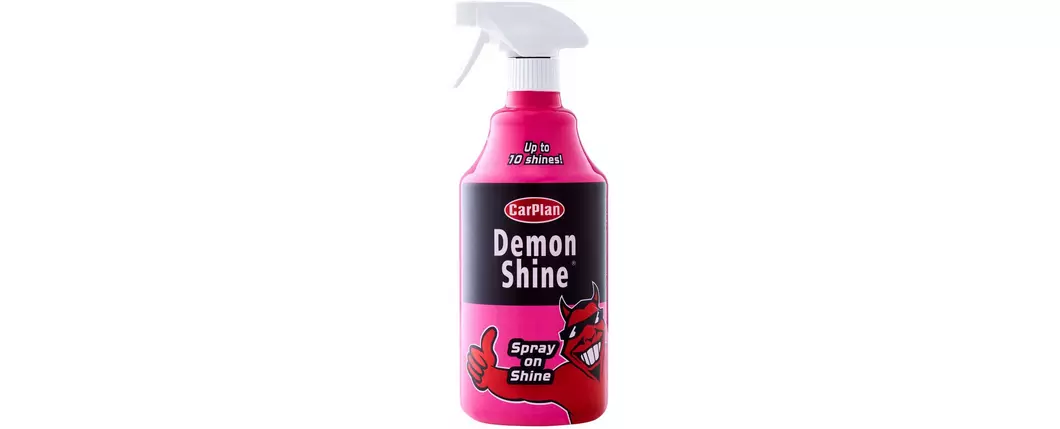 After a good wash, you're ready to take on step four – Demon Shine Spray on Shine.
Without spending all day polishing and waxing your car, you can have that new-car look with this simple Demon Shine Spray.
Quick and easy to use, simply spray onto a wet car and wipe off – no buffing, waxing or polishing required!
Suitable for use on paintwork, wheels and bumpers, the Demon Shine Spray on Shine is the perfect post-wash accompaniment.
Shop Now
Step Five: Demon Clean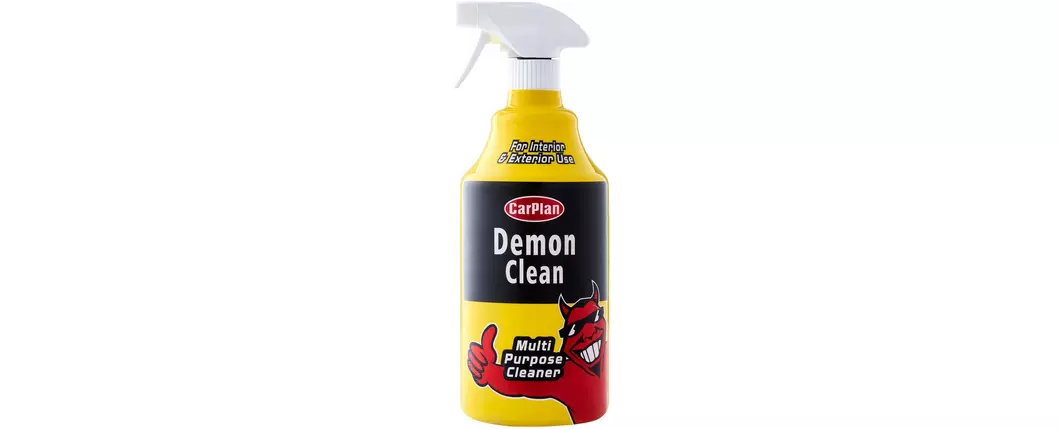 This super bright yellow formula is the next step in getting the perfect wicked Demon shine!
The Demon Clean Active Super Cleaner works to effectively remove dirt and grease from your car windows, dashboards and plastic trims, leaving behind a delicious citrus fragrance.
Get the interior of your car squeaky clean, thanks to the active super cleaner formula, which leaves your car looking showroom ready.
Demon Clean Active Super Cleaner is a must-have for interior car care.
Shop Now
Step Six: Demon Tyres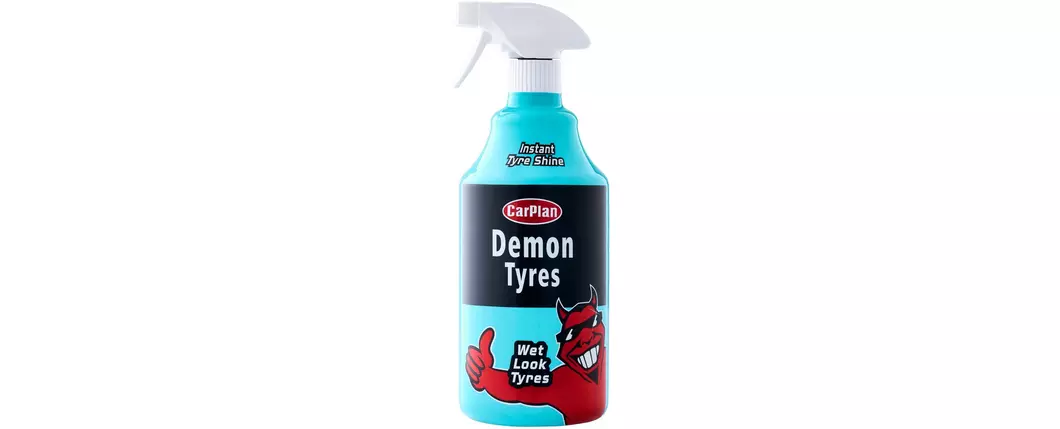 Step six requires a simple spray and go from Demon Tyre Cleaner!
This incredible formula lasts for weeks, so you can drive around knowing your car looks as good as new.
Shop Now
Step Seven: Demon Icer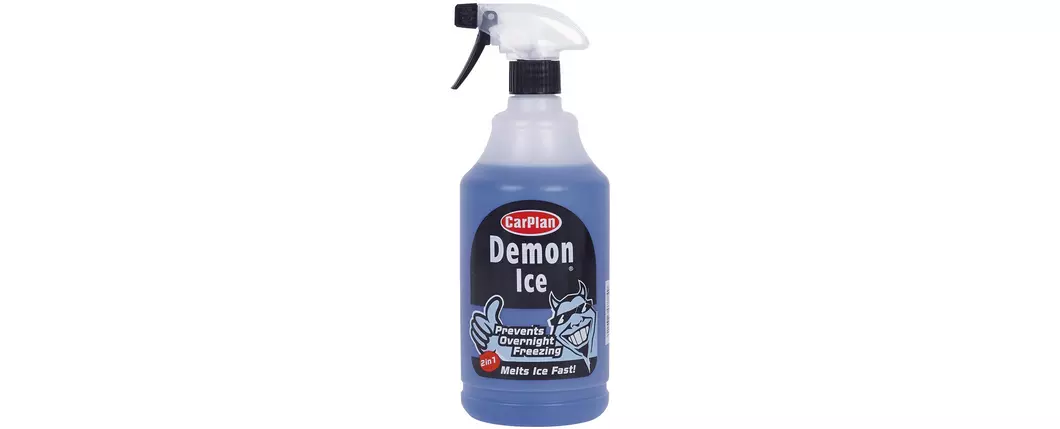 To maintain all the amazing work you've done to keep your car clean, make sure you finish off the final step of the Demon Shine routine with Demon Icer.
Perfect to protect your car from cooler weather, the Demon Ice De-Icer can be used the night before to prevent your car from frosting up on those cold morning.
You can also use the Demon Ice De-icer to get rid of the ice on your windscreen that may have developed overnight, to help you set off on your morning journey with ease.
Shop Now