GoPro
GoPro Cameras allow you to celebrate the moment, inspiring others to do the same and get on an adventure too.
GoPro Cameras provide a range of GoPro products that are geared towards helping you to capture life and share your experiences as you live them.
Sharing your experiences makes them more meaningful and way more fun, therefore with a GoPro Camera, you can really work to capture those exciting moments with ease.
The company was founded in 2002 by surfer, skier and motorsports enthusiast Nick Woodman.
GoPro was created in search of finding a better way to film Woodman and his friend's outdoor adventures.
What started with a 35mm camera and a wrist strap has grown into an international company, selling over 26 million products in over 100 countries worldwide.
Explore our favourite GoPro Cameras below.
GoPro Max Camera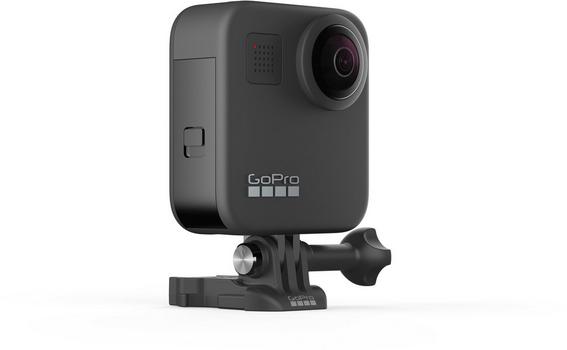 The GoPro MAX Camera allows you to capture traditional HERO-style video with unbreakable stabilization or shoot immersive 360 footage and never miss a shot. Offering three cameras in one, you can shoot single-lens HERO-style video with unbreakable stabilization or capture immersive 360 footage. Vlog to the max with shotgun-mic performance and a front-facing screen.
Find out more about the GoPro Max online at Halfords today.
Shop Now
GoPro Hero 8 Black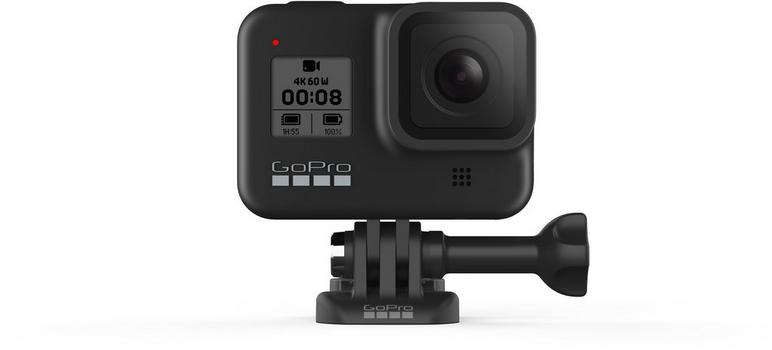 With a 4K60 video resolution, auto low light and exposure control, the GoPro Hero 8 is an action-packed camera to capture the outdoors in a new way.
This is GoPro HERO8 Black - the most versatile, unshakable HERO camera ever. A streamlined design makes it more pocketable than ever, and swapping mounts takes just seconds, thanks to built-in folding fingers.
And with the optional Media Mod, you get ultimate expandability to add more lighting, pro audio and even another screen. There's also game- changing HyperSmooth 2.0 stabilization with jaw-dropping slo-mo.
Find out more about the GoPro Hero 8 online at Halfords today.
Shop Now
GoPro Hero 7 Black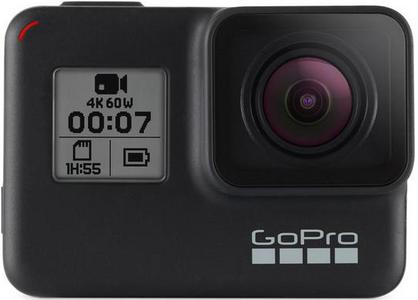 Freakishly smooth footage. Smart capture superpowers. 
Battle tested and waterproof without a housing. This is the GoPro HERO7 Black, the most advanced GoPro ever. With HyperSmooth stabilization, you'll get gimbal like video - without the gimbal. A new intelligent photo mode delivers the best, most brilliant images automatically.
With live streaming and the GoPro app, you can share every amazing moment as you live it. HERO7 Black takes GoPro performance - and your photos and videos - to a whole new level.
Find out more about the GoPro Hero 7 online at Halfords today.
Shop Now