Victoria Pendleton Bikes
Created in collaboration with Victoria Pendleton, the wide range of Victoria Pendleton Bikes at Halfords are designed with style and sophistication.
Exclusive to Halfords, Pendleton Bikes are made for those who are looking for a beautiful bike that's a pleasure to ride.
Perfect for cycling to the shops or down the road to visit friends, Victoria Pendleton Bikes are designed to make your riding experience nothing short of perfection.
Discover the range of Victoria Pendleton Bikes at Halfords, and explore our favourites in the collection below.
Pendleton E-Bikes

If you're looking for a bike to give you an extra push, Pendleton E-Bikes are the bike for you!
Created with Pendleton's signature classic design, you'll be riding down the street with ease and in true style.
Explore our favourite Pendlton E-Bike available at Halfords over on the right. below.
Pendleton Bikes: Somerby E-Bike
The Pendleton Somerby E-Bike makes cycling a true breeze.
Whether you need a bike to assist you in getting up those hills, or you're after some extra speed, this Pendleton Electric Bike makes cycling accessible and enjoyable.
Shop Now
Pendleton Classic Bikes

The Pendleton Classic Bikes blend the equivocal Victoria Pendleton style with the latest bike innovations and technology.
From hybrid bikes to the classic type of bike - the pedal kind! - Pendleton Classic Bikes are well-made and beautifully designed.
Check out our favourites over one the right. below.
Pendleton Ashwell Hybrid Bike
This stylish Pendleton Ashwell Hybrid Bike has a "Dutch''feel to it, thanks to the step through frame giving it that classic design flavour.
This stylish Pendleton Ashwell Hybrid Bike has a "Dutch" feel to it, thanks to the step through frame giving it that classic design flavour.
Shop Now
Pendleton Somerby Hybrid Bike
With some variants to the Pendleton Somerby E-Bike, the Hybrid Somerby is the hybrid bike you need in your life.
This Pendleton Women's Bike is the personification of style, featuring a classic step-through frame and sprung leather saddle for ultimate comfort.
Shop Now
Pendleton Kids Bikes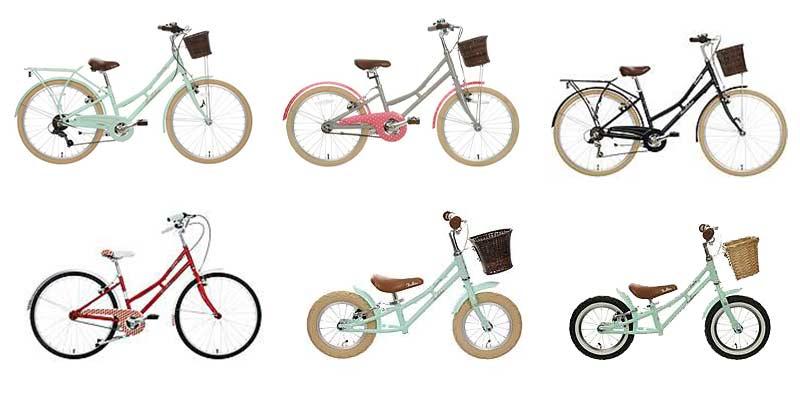 Getting your children to exercise can be challenging - but with a Pendleton Bike, it'll be easy to get them outdoors.
Pendleton have worked to create a range of children's bikes, using specifically-designed parts tailored for junior cyclists, bringing a stylish step to your little one's outdoor adventures.
For those confident on two wheels, Pendleton offer 16", 20", 24" and 26" bike sizes for those girls who are ready to cycle more vivaciously.
The 16" Pendleton Ashbury Kids Bike offers a single-speed cruiser-style bike, easy to ride and fun to look at in a beautiful blue colour.
For those in need of a larger bike, the Pendleton Hanberry 20" is a single-speed bike, made in a beautiful red design for those looking for a splash of colour.
To be matching with Mom, check out the Pendleton Somerby 24" Junior Bike - just like mom's, but made for smaller legs and feet.
For those ready to take on the world, the Pendleton Junior Littleton Bike, made with a 26" wheel, is an apple red, step-through bike that will allow your little girl to feel on top of the world.
These Pendleton Bikes feature all of the designs found in the adult models, but in a smaller frame perfect for growing girls.
Pendleton Bike Accessories

What's a classic bike without a cute accessory?
Pendleton Bike Accessories complete your bike look - from helmets, to bells and baskets, Halfords stock everything you need to make your next trip picture-perfect
Check out our favourite Pendleton Bike Accessories over on the right. below.
Pendleton Bicycle Basket
Combining practicality with style, a Pendleton Bicycle Basket is a must-have for any Pendleton Bike owner.
Choose from a wicker-style basket or wire basket, with a Pendleton Bicycle Basket you can pop to the shops and put everything in your basket without taking a backpack or bag to weigh you down.
Shop Now
Pendleton Saddle Covers
Personalise your bike even more, with a Pendleton saddle cover.
Ideal for use on rainy days, these Pendleton saddle covers work to keep your seat dry on rainy days and are water resistant to avoid you getting wet.
Shop Now