SKS
Founded in Germany,
SKS
have been working as a leading manufacturer of bike accessories for almost 100 years.
The "Made in Germany" label of quality reflects the innovative, fresh ideas of SKS' range of bike products, with tried and tested solutions at the forefront of all>SKS Mudguards and products.
Since acquiring a bicycle tyre inflation company in 1932, SKS have achieved tremendous successes for their product's quality, function and design.
By 1990, SKS were delivering bicycle components and parts globally, from SKS Pumps to SKS Mudguards to over 90 countries worldwide as a market leader.
To this day, SKS are still one of the leading manufacturers of quality bike accessories for the international competitive cycling industry, creating innovative solutions to combat cyclists' everyday problems.
Discover more about the must-have SKS products that are essential for all cyclists below.
SKS Mudguards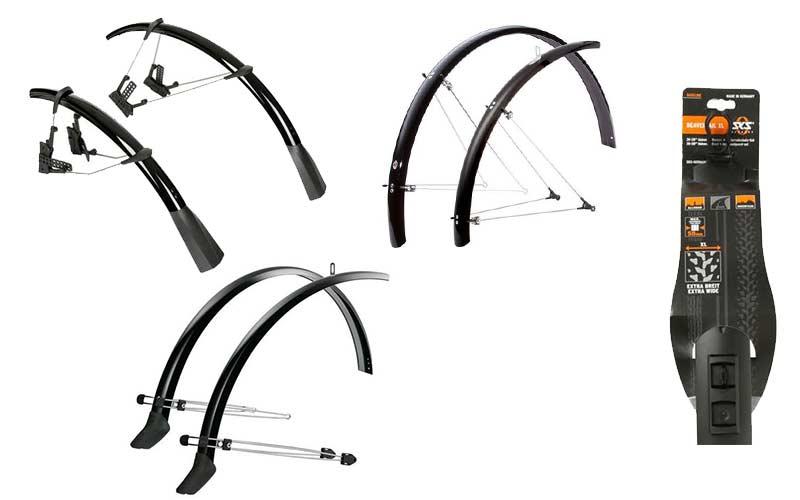 SKS offer a collection of mudguards for all types of cyclists riding and racing every day.
From road biking, to mountain and trails, SKS Mudguards offer exceptional quality and protection for you and your bike every time you choose their products.
Discover our favourite SKS Mudguards Halfords offer over on the right below and keep you and your bike protected today.
SKS Mudguard Raceblades
The ultimate clip-on bike accessory, the SKS Raceblade Pro Mudguard Set is an essential must-have for all cyclists.
Shop Now
SKS Beavertail Mudguard XL Set
For sturdy and robust bike protection, the SKS Beavertail Mudguard XL Set is for you.
Shop Now
SKS Mudguard Hybrid Set
Offering the ultimate durability, the SKS Mudguard Hybrid set save you from dirt, mud and all sorts of road grime when you're on your bike.
Shop Now