Xiaomi Electric Scooters
Xiaomi is one of the world's leading electric scooter brands and is powering the UK's electric scooter revolution.
The cutting-edge Chinese company has carved a name for itself for creating fast, fashionable and fun electric scooters that are packed full of intelligent technology that improves the rider experience.
Xiaomi has produced some of the world's best-selling electric scooters, setting the benchmark for performance at an affordable price.
Engineered with innovation, check out the next generation of Xiaomi scooters available at Halfords.
Xiaomi Mi Pro 2 Electric Scooter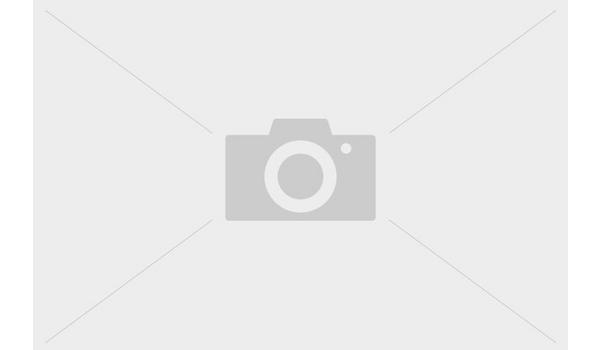 If you're looking for an electric scooter that goes further and faster than ever before, the Xiaomi Mi Electric Scooter Pro 2 is for you. The high-specification Pro 2 scooter has a maximum range of 28 miles and a top speed of 15.5mph, courtesy of its superior 300-watt motor and high safety lithium battery.
Twist the throttle, and you'll feel the difference, with lightning-fast acceleration bringing you up to top speed in next to no time. None of this energy is wasted, with the scooter's advanced energy recovery system converting the kinetic energy generated while braking into electric power to enhance the cruising range.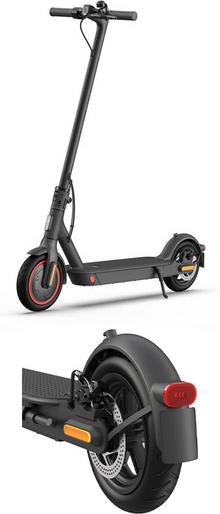 The multi-functional dashboard displays 8 pieces of essential detail in real-time, including speed mode and lock status.
If you want more information, then link your scooter via Bluetooth to the Mi Home App for the ultimate in scooter stats. You can also edit your cruise control settings, ensuring a comfortable ride whenever you jump on.
You'll also benefit from skid-resistant and puncture-proof tyres, improved headlight and taillights and an advanced ABS system for intelligent braking.
Buy your new Xiaomi Pro 2 electric scooter at Halfords, and you'll get a 2-year manufacturer's warranty as well as confidence that you're buying from a brand you can trust.
Shop Now
Xiaomi 3 Lite Electric Scooter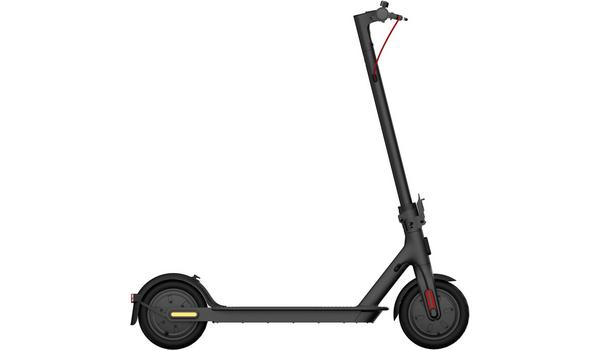 If you're looking for an easy-to-use, beginner-friendly e-scooter that still packs a punch, then the Xiaomi 3 Lite Electric Scooter is the one for you. With a maximum range of 12.4 miles and weighing in at just 13kg, it's perfect for taking with you when you're on the go, and the quick-fold design makes for easy carrying.
Following on from the success of the Xiaomi Mi 1S, the new Xiaomi 3 Lite brings many of the same great features, but with more focus on portability, rider comfort, and ease of use. The 3 Lite has a wider standing deck, which gives a lower centre of gravity and makes the scooter easier to handle. Plus, the improved folding mechanism means that you can collapse the scooter in seconds for simple, convenient transportation.

As for the journey itself, the 3 power modes and 15.5mph top speed are sure to provide a thrilling ride, and 8.5" pneumatic, anti-skid tyres provide plenty of grip when it's time to stop. The E-ABS front braking system and rear drum brake give ample stopping power, and front, rear, and side reflectors ensure you'll be safely seen from all angles.
You can further light up your ride with front, rear, and brake lights to keep the adventures going after it gets dark.
The integrated display has also had an upgrade - the user-friendly interface and more prominent icons are easy to read, even on bumpy surfaces.
For even more control over your ride, you can link your scooter via Bluetooth to the Mi Home App, where you can monitor stats like your estimated mileage, ride mode, and average speed, as well as accessing your remote locking system and cruise control settings.
Shop Now
Xiaomi 4 Pro Electric Scooter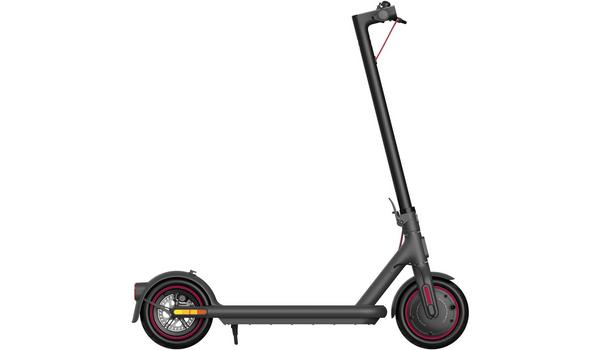 For unrivalled riding across any terrain, the Xiaomi 4 Pro Electric Scooter has everything you need. With a huge maximum range of 30 miles and 10-inch tubeless self-sealing tyres, you're sure to get the most out of your rides.
Xiaomi's top level electric scooter comes packed with power, thanks to the premium 12.4ah lithium battery and 350W motor, allowing you to ride for up to 30 miles on a single charge and tackle gradients of up to 20%. When you need to slow down, the dual braking system has got it covered, with an automatic electronic regenerative braking system at the front and an upgraded disc brake on the rear wheel for reliable stopping power in any conditions.
The frame is bigger than the previous Pro 2 model, including a wider deck, for improved stability and a more comfortable riding experience. It's made from a high-strength aluminium alloy, but that doesn't compromise portability – it weights in at just 16.5kg, and alongside its quick-folding capabilities, it's easy to transport.
Like the rest of the Xiaomi range, you'll have access to three riding modes for ultimate versatility – choose from pedestrian, standard, and sports mode to suit your journey, and switch between them with a double tap of the power button. When it's time to charge up, the magnetic charging port makes it easier than ever. You won't need to waste time fiddling with the cable attach it – the magnetized port means it will clip in by itself, so you can plug in fast.
The 4 Pro's enhanced riding experience is matched by its stylish design, with a minimalist handlebar design - featuring an upgraded integrated display - and a striking colour scheme for both fast and fashionable riding.
To keep track of all your riding stats, just link your scooter via Bluetooth to the Mi Home App. There, you'll have access to key info like your estimated mileage and average speed, as well as handy functions like your remote locking system and cruise control settings.
Every Xiaomi electric scooter we sell arrives with a two-year manufacturer's warranty for peace of mind, so you can ride on without worrying.
Shop Now
Mi Home App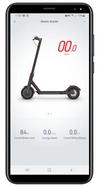 Link your Xiaomi scooter to the Mi Home App for the ultimate performance monitoring and management. Connecting through Bluetooth, your scooter will share essential information on battery health, charging status and temperature – keeping you informed and in control.
You can customise your cruise control setting to provide a smooth and stable ride at your preferred speed. Access ride stats for the crucial details and data on your journeys. You can also remotely lock and unlock your scooter, providing essential extra protection for your electric scooter.
2-year Warranty

As an official UK Xiaomi dealer, if you buy any new Xiaomi electric scooter from Halfords, you'll enjoy a free 2-year manufacturer's warranty. The warranty covers defects in materials and workmanship during the warranty period.
For full details of the Xiaomi warranty, check out their website here.
For essential electric scooter maintenance and support, our E-ScooterCare package will have you covered.
Xiaomi Mi Electric Scooter Accessories

Personalise your Xiaomi scooter and protect yourself with our range of essential scooter accessories.
At Halfords, you'll find one of the UK's most extensive range of scooter helmets, locks and sticker kits, as well as official Xiaomi tyres and tubes.
Helmets
Wherever and whenever you ride, never forget your helmet. We've got helmets in all styles and sizes for riders of any age.
Every bike and scooter helmet we sell has been tested for safety and conforms to all European standards so you can ride with complete confidence.
Tyres
On our streets, punctures are a way of life, but don't let them ruin your ride.
We've always got a massive stock of high-quality Xiaomi inner tubes and pump!
Locks
A secure and sturdy D-lock will deter thieves and protect your scooter. If you want our advice: don't scrimp on security, buy the best lock you can afford. We recommend a metal D Lock for solid security.
E-scooter care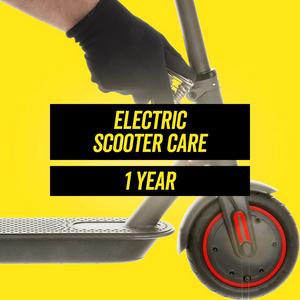 If you want total peace of mind that your electric scooter is safe and serviced, then choose our E-ScooterCare package.
For just £40 a year your scooter will be puncture-protected as well as a range of other benefits.
We're also on hand for unlimited puncture repairs, free inner-tube fitting, unlimited brake adjustments, tyre inflation and pressure checks and unlimited safety checks all at your lovely local Halfords.
It gets even better, you'll also get 10% off all e-scooter accessories and essential parts for the duration of the plan, which can all be fitted for free.
Learn more about E-ScooterCare protection package, including how to sign-up, here.
Shop Now