The best electric mountain bike trails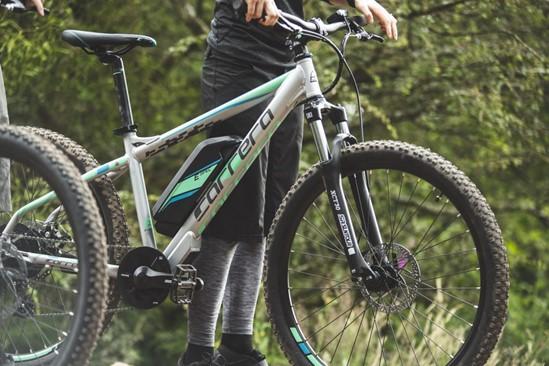 Nothing beats heading out to a trail centre and perfecting the local runs. One minute you can be pushing your limits down an adrenaline-inducing downhill, the next grinding your way up gravity-defying ascents.
Now, it's possible to add extra power to your ride and take your riding to the next level with the help of an electric mountain bike. With powerful motors propelling you forwards as you pedal, electric mountain bikes help you ride harder, faster and longer, for the ultimate trail experience.
Luckily, Britain is blessed with lots of amazing trail centres where you can push your limits and hone your skills, and we've pulled together our favourite electric mountain bike trail centres in the UK right now that we think you have to visit!
Can I ride my electric mountain bike on standard trails?
Absolutely – and why wouldn't you? Everyone loves racing downhill at adrenaline-inducing speeds, but then comes the inevitable moment when you have to grind your way back up to the top again. With an e-bike, the motor can give an added boost while you're climbing, so you're fresh at the top ready for your next run.
And with most trail centres in the UK accepting e-bikes, there's lots of opportunity to experience the amazing benefits of an electric mountain bike throughout England, Scotland and Wales.
To help, we've pulled together this handy guide to our favourite locations, focussing on trail centres rather than remote off-road routes. Why? Because electric mountain bikes need power, and you won't find many plug sockets at the top of mountains!
The trails centres featured in this guide have a range of routes that use British Cycling's MTB Trail Grading System. If you're new to riding, start with a gentle green or blue course and work your way up.
And before heading out, don't forget to visit Halfords.com to explore our cycling essentials and extensive range of e-bikes.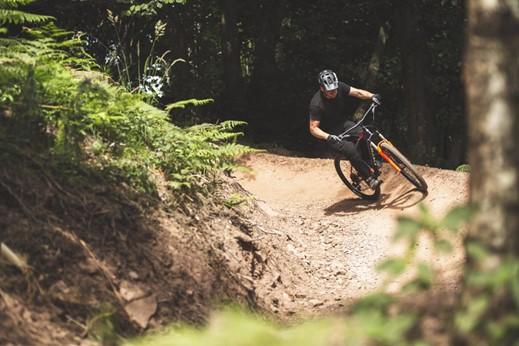 5 top electric mountain bike trails
Ready to discover your next two-wheeled adventure?
Here, in no particular order, are our five favourite trails centres for you and your electric mountain bike.
The Forest of Dean
Anyone familiar with mountain biking will know about the The Forest of Dean – after all, it's regarded as one of the UK's best trail centres, and for good reason!
Located just an hour from Bristol, and 20 minutes from the thriving metropolis of Gloucester, riders can enjoy 49km of immaculately maintained trails and tracks that are perfect for electric mountain bikes. There are trails for beginners, a skills loop, downhill runs and a challenging red-route. There's a well-stocked café, a bike shop and reasonably priced parking.
And we haven't even mentioned the stunning scenery! So, what are you waiting for? Head over to the Forest of Dean and enjoy spectacular riding – we promise, you won't regret it.
Bike Park Wales
Imagine endless trails all carved into the epic Welsh countryside, providing unbeatable riding, epic views and unforgettable moments. Luckily for us, we don't have to imagine thanks to Bike Park Wales.
Bike Park Wales is about as close to perfect as a trail centre can be. The UK's first-ever purpose-built mountain bike park, BPW has hundreds of kilometres of trails for riders of all skill levels. You'll find green, blue, red and a selection of challenging black runs.
For those hardy souls who won't be separated from their bike by a bit of cold, rain or mud, the park is open year-round.
With so much on offer for every level of rider, there's no reason why you wouldn't visit Bike Park Wales.
Coed y Brenin Forest Park
Fancy yourself as the next downhill pro? Or simply want to push yourself to the limits? Look no further than the Coed y Brenin Forest Park in Snowdonia National Park.
Offering epic trails enveloped in the breath-taking mountains of Snowdonia, Coed y Brenin boasts 90km of trails. But for any keen mountain bikers, the star of the show is the (in) famous Beast of Brenin, a 24km black run that's not for the faint-hearted. But whichever route you choose, the trails are continually being refined and improved, so no ride is ever the same.
Think you can conquer the Beast of Brenin? Give it a go with your electric mountain bike.
Cannock Chase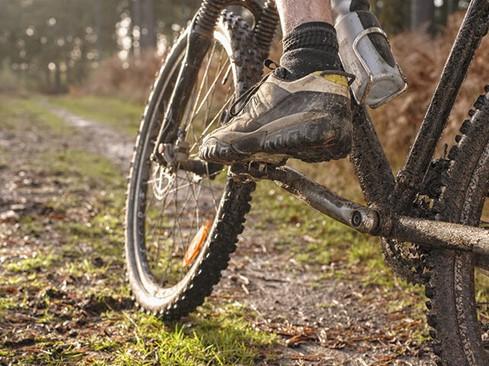 Tight, twisty, varied and fast - these are just a few of the words we could use to describe Cannock Chase.
Flowing through an epic pine forest, the trails include enough ups, downs and technical obstacles to keep things interesting – not that they need to be with the stunning scenery around you!
There's no getting away from the fact that Cannock Chase is flat, but what it misses out on in terms of climbing, it makes up for in technicality. Our favourite is The Monkey Trail, a 24km action-packed adventure which mixes tight and twisty sections with fast-flowing, machine-built trails.
This one's a great option for the whole family, so dust off your electric mountain bikes and prepare for an action-packed day on the trails.
Nevis Range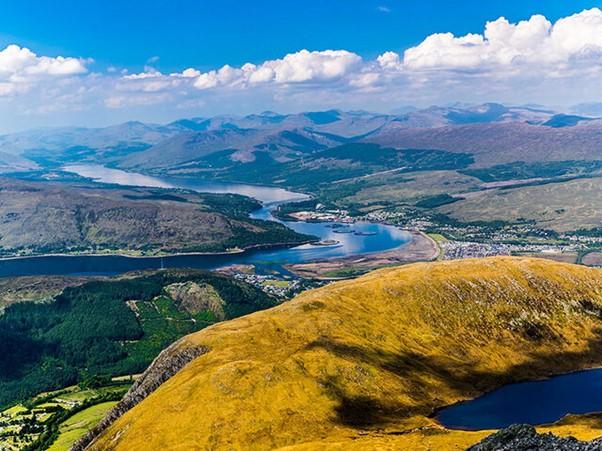 Scotland's best trail centre? Definitely. Perched at the foot of the UK's highest mountain, Ben Nevis, the Nevis Range has been home to the UCI Downhill World Cup since 2002 – so you can mix it on trails shredded by the pros.
But the centre offers much more, with an extensive network of blue, red and black trails intertwined across some of Scotland's most rugged terrain.
Equally as impressive are the facilities on offer, with everything you need for a full day of riding.
Try it once, and you'll be hooked!
Trails safety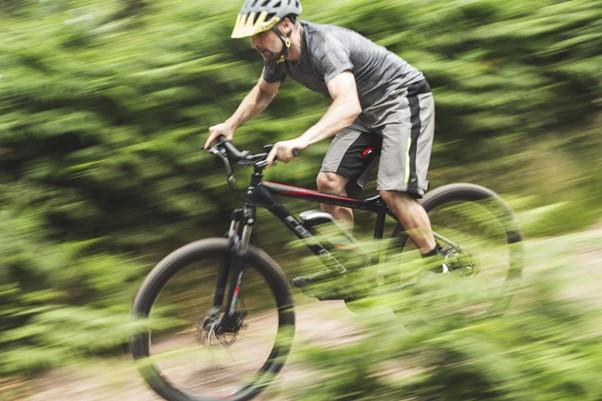 To perfectly hit every berm, shred every trail and push yourself to the limits, you need a bike you can rely on. That's why you should always make sure your bike is in perfect working order before heading out on your two-wheeled adventures – and we're not just talking about charging the battery (although you want to avoid a flat battery halfway up a steep climb, leaving you with no assistance!).
Your bike should be regularly serviced to keep the running gear, motor and battery functioning flawlessly. At Halfords, we offer a range of competitively priced service packages, that will ensure your EMTB is off-road-ready.
If you're handy with a spanner, then our article on electric bike servicing and maintenance might come in useful.
You should also pack everything you need, including essentials such as a puncture repair kit, a spare inner tube, pump, food, drink and a fully-charged mobile phone.
To learn more about the basics of off-road riding, read our beginners guide to mountain biking.
And don't forget to wear a helmet. It could save your life!
Shop electric mountain bikes