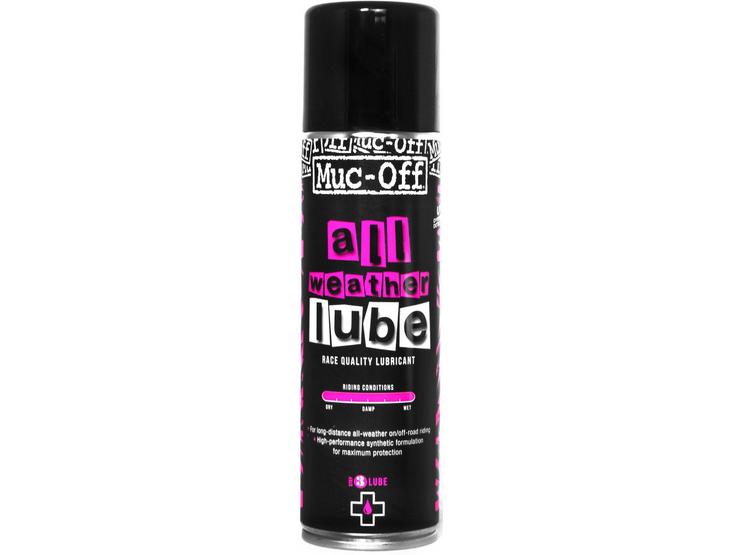 10 people are viewing now
5 purchases during last 48 hours
Muc Off All Weather Lube 250ml
The Muc Off All-Weather Chain Lube is a high-performance synthetic lubricant, perfect for all tyres of cycling.
The advanced water repellent, non-fling formula, penetrates deep into the chain link to create a durable protective coating which guards against corrosion and metal-to-metal wear.
An added benefit to our unique formula is that it includes a UV Dye, which means you can accurately see the lubricants specific coverage when using a UV Torch. This also allows you to wipe away any overspray that may have otherwise gone undetected.
A unique blend of extreme pressure additives ensures the lube can stand up to even the toughest of rides. This formula will provide lubrication for long-distance, on & off-road riding in all conditions under high torque loads.
Features & Benefits:
Suitable for standard, O, X and Z-Ring chains
For long distance all weather on/off-road riding
High performance synthetic formulation for maximum protection
Ceramic additives increase component life and maximise horsepower
Contains UV over spray dye
Hazards & Warnings

Danger: Extremely flammable aerosol