Prologo Akero T2.0 Saddle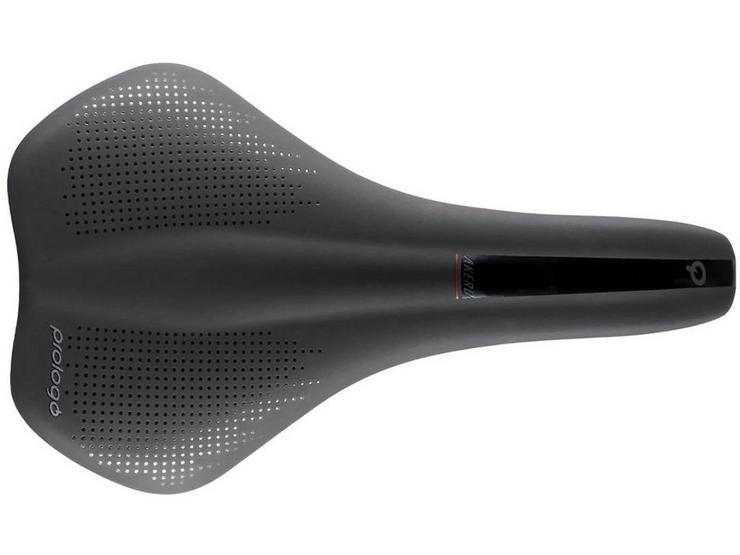 10 people are viewing now
5 purchases during last 48 hours
Prologo Akero T2.0 Saddle
PAS channel
Ergonomic saddle
T-Shape for more freedom of movement
Prologo Akero T2.0 Saddle
Size: 255x150mm
Rail: T2.0 Steel 7mm
Cover: Microfibre
Padding: Light foam
Weight: 223g
Colour: Black
Akero is an ergonomic saddle (short and wide) dedicated to the all-road world; perfect for both men and women and for those looking for excellent comfort in multiple disciplines; from road to off-road to commuting/leisure.
The flat shape is most suited for cyclists with good lumber flexibility and allows easy movement of seating position, making it ideal for experienced riders that like to change position to really put the power down.
The wide anatomical PAS channel runs through the saddle along its central axis, reducing the contact and compression of soft tissues and tendons. The PAS system, is a channel in the base of the saddle. The hole or channel helps to maximises blood flow and supports the pelvic area while also preventing pressure peaks. This is a system researched, designed and developed to eliminate pressure and numbness to areas that need it most. The PAS Technology is achieved by a particular anatomical design of the foam and base. The performance and durability are guaranteed thanks to the unchanged integrity of the base.
T-shape: More freedom of movements and positioning on the saddle thanks to a standard length. Designed to guarantee the highest level of comfort in the area where thighs rub the saddle, more freedom of movements and positioning.
Active Base: The technology assures a saddle that is stable, safe, and secure in all-terrain conditions, by adapting to the rider's movements. It also offers the benefits of an open shell but with a protecting cover.
Base Material, long carbon fibre: This material, in combination with the T2.0 rail and the active foams, ensures excellent elasticity and vibration absorption for absolute comfort.