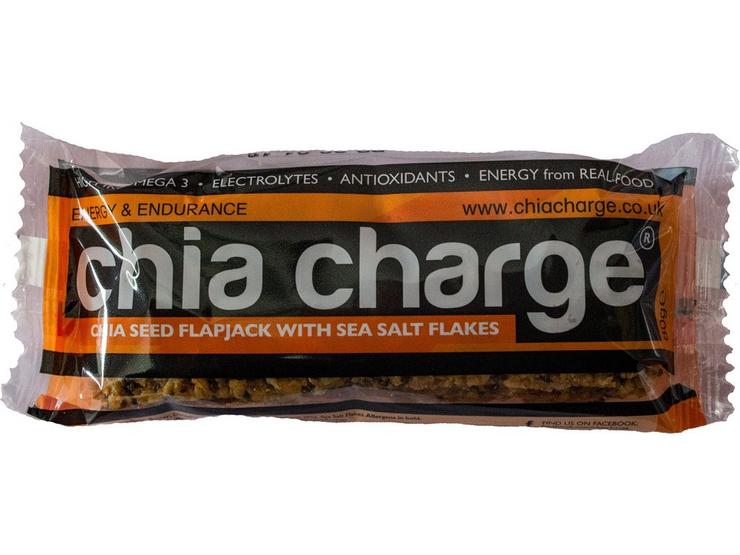 10 people are viewing now
5 purchases during last 48 hours
Brand : Chia Charge
Purpose : Energy
Pack Size : 20
Chia Charge Flapjacks
The golden syrup and brown sugar in the Chia Charge Flapjacks will give you immediate benefits in a manageable burst while the oats provide slower burning carbs. The chia seeds will provide you with omega 3 and antioxidants aiding recovery, joint and brain function, while the sea salt flakes are a natural form of electrolyte replacement.

Consumption: During activity we are advised that most people will metabolise 300-400 calories per hour, so one flapjack per hour could replace 3 or 4 sports gels.

Chia Charge Flapjacks Ingredients:
Oats, Butter, Golden Syrup, Brown Sugar,Chia Seeds (9%), Sea Salt Flakes, Rice Flour.