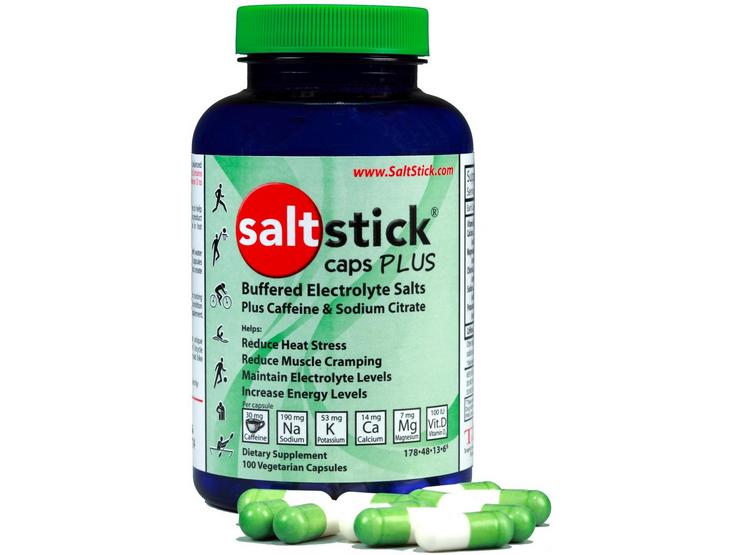 10 people are viewing now
5 purchases during last 48 hours
Brand : Salt Sticks
Purpose : Energy
Product Size : 100 Capsules
Salt Stick Caps Plus Caffeine
The Salt Stick Caps Plus Caffeine are the only electrolyte capsule that have been formulated to closely resemble the electrolyte profile lost during activity: sodium, potassium, calcium and magnesium.
They contain 30 mg caffeine per capsule as a legal ergogenic boost with no herbal, trace or questionable components added and are Gluten free, contain no soy or nuts or sweeteners or high fructose corn syrup. They contains 810 mg sodium citrate that helps soothe the stomach and provides absorbable sodium.
Salt Stick Caps Plus Caffeine Ingredients
Each capsule contains: 190 mg sodium, 53 mg potassium, 14 mg calcium, 7 mg magnesium, 30 mg caffeine, as well as 100 IU Vitamin D to help the body absorb and utilize calcium.

Salt Stick Caps Plus Caffeine Extra Info.
Suggested use: 1 capsule per 30-60 minutes during activity