How To Use A Bike Pump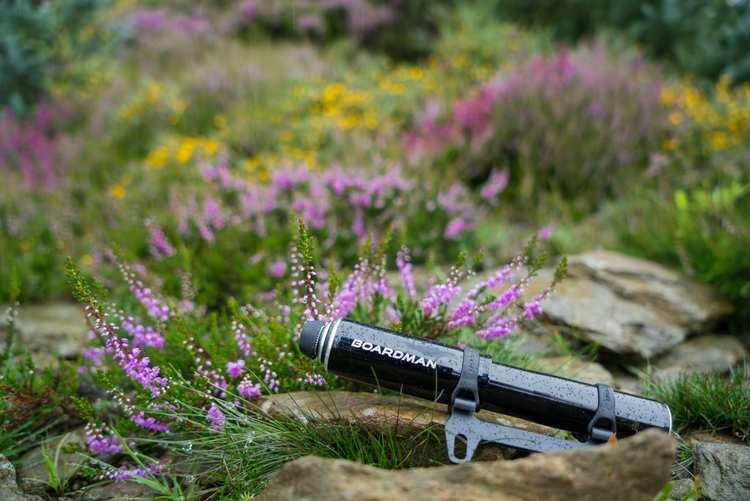 Bike Pump Buyer's Guide
Bike pumps are an essential piece of kit for both casual and serious cyclists alike. Even if you're lucky enough to not get a puncture, tyres slowly lose pressure over time, and different situations may require different amounts of pressure.
This guide's been written with the aim of guiding you through the options available out there, helping you to sort out which pump is best for you and your riding style.
The point of a pump
Bike pumps have two purposes: to keep your tyres at their recommended pressure level and to fix flats. Keeping your bike's tyres at their recommended pressure level helps to reduce rolling resistance and reduces your risk of punctures, whereas having too low a pressure can start to damage the rims.
If you get a flat, a pump won't be the only thing you need; don't forget to take a puncture repair kit out on the road with you too.
Valve types and pump heads
Inner tubes usually have one of two types of valve: Presta or Schrader. Schrader valves are the same as those found on cars, and are usually seen on mountain, hybrid, and children's bikes. Presta valves are typically seen on road bikes and are longer and thinner than Schrader valves.
Because of this, pumps have to have different types of heads in order to work with the different valves; a pump for a Schrader valve won't work with a Presta valve and vice versa. However, many pumps now feature twin heads that will fit both, and even smart heads which will automatically adjust to the different valves. These pumps are ideal if you have a range of tyres with different valves that you need to keep topped up.
Types of bike pump
Track pumps
Also known as floor pumps, track pumps are the fastest and most efficient way of pumping your tyres up. They usually have a long flexible hose, pressure gauge and a large chamber for generous air transfer, meaning you get more air in your tyre for fewer pumps. Every cyclist should have one of these in their garage.


Hand Pumps
Hand pumps are portable pumps designed for emergencies and occasional use. Because of their small size, they can take a while to pump up your tyre which is why it's a good idea to keep a track pump at home.
When you're looking for a hand pump, you'll need to take into account the pressure your tyre needs. If you have a road bike, look for a pump that's suited to high pressure inflation (measured as psi), and if you have a mountain bike, look for a pump that's suited to high volume inflation.


CO2 inflators
A portable alternative to hand pumps, a CO2 inflator can inflate a tyre in seconds using compressed carbon dioxide. A single 16g canister will inflate a standard 700 x 23c road tyre to about 100psi. However, each canister is single-use so you're out of luck if you need more than you've brought along with you.
Another thing to remember is that canisters can get really cold, so make sure to use one with a cover or wear gloves when operating it.


Other things to consider
When considering which pump to buy, think about whether you need higher pressure or more volume; pumps that put out a lot of air with each stroke might not be able to reach pressures as high as those that only put out a little air each time. Because of this, many brands offer pumps specific to road biking (where higher pressures are needed) or mountain biking (where more volume is useful).
Most track pumps come with a gauge so you can ensure you're hitting the correct pressure needed for your tyres. When considering a pump with a gauge, make sure you can read it clearly!
Size and weight is something to consider when out on the road; you want something small and portable enough to not take up the limited space on your bike. However, a small size comes at the cost of reduced volume.
Made up your mind? Take a look at our range of pumps available online, or alternatively pop into your local store and have a chat with one of our colleagues.
Shop all Bike Pumps