What is Ceramic Technology – Armor All

---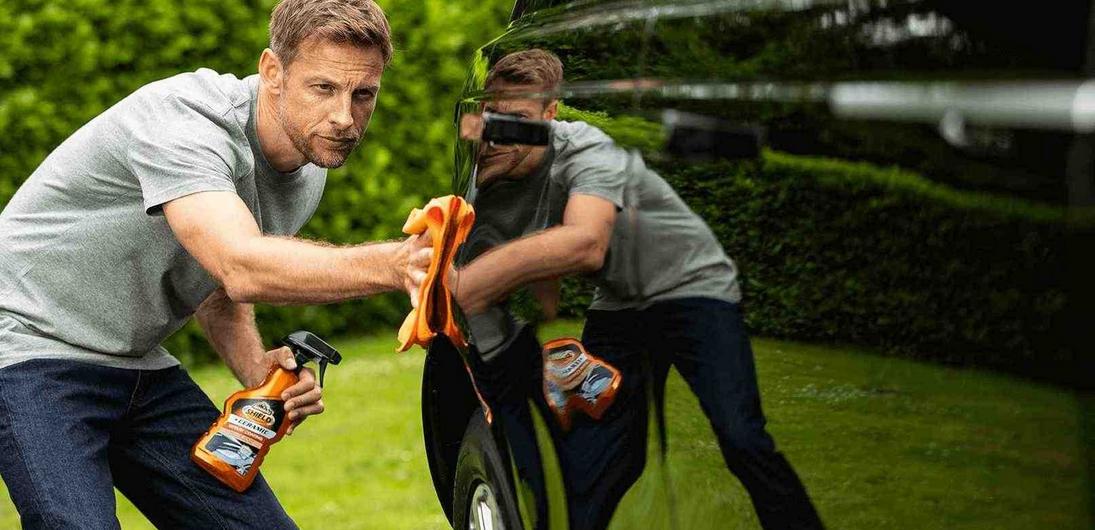 We all like to keep our cars clean and shield them against any dirt and staining. It can be easy for road grime to cause lasting damage if your paintwork, tyres and other surfaces aren't protected, so a ceramic coating treatment can be a worthwhile addition to your cleaning and maintenance routine.
Armor All's Extreme Shield + Ceramic range is designed to protect the surfaces of your vehicle, using SiO2- based technology to provide an advanced hydrophobic barrier for longer-lasting protection. The range covers your car's paintwork, tyres, interior and more, so you'll have everything you need to keep your car clean and protected for longer.
What is ceramic technology?
Ceramic coatings are made from a silica-based liquid polymer – also known as SiO2. When this coating is cured, it forms a protective layer that, when properly maintained, can have long-lasting results.
This layer forms an invisible protective barrier, keeping road dirt, water stains, bird droppings and other grime from damaging your paintwork, glass, tyres, leather and interior surfaces.
Adding a ceramic coating to the surfaces of your vehicle can help to keep them cleaner for longer and prevent any lasting damage.
What are the benefits?
Adding a ceramic coating to your vehicle can offer a multitude of benefits to keep your car looking clean and feeling protected:
Dirt-repelling technology helps to keep your car cleaner for longer by creating a barrier against grime.
The tough, durable finish is built to withstand attacks from poor weather and road dirt.
Built-in protection against UV rays keeps your paintwork and interior fade-free.
The protective layer can prevent scratches, watermarks, dust and grime for a cleaner looking car.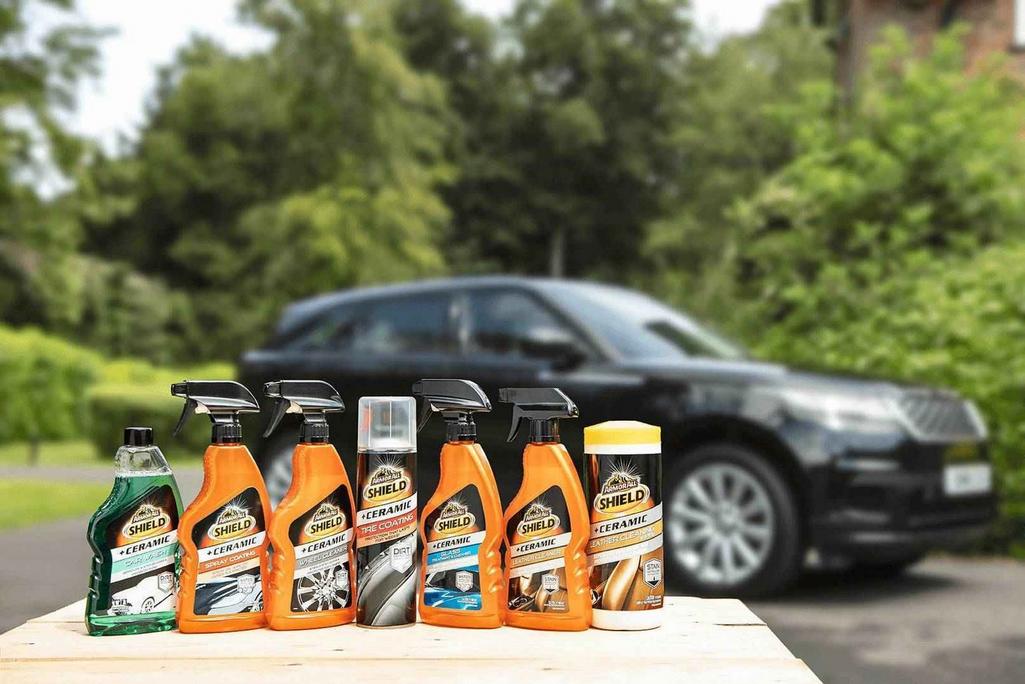 The Armor All® Shield +Ceramic range is formulated to safely clean and protect your vehicle, adding a hydrophobic and grime-resistant coating to your vehicle's surfaces, inside and out.

The range includes the Armor All Shield Leather Treatment & Cleaner to keep your leather interior stain and fade-free, the Armor All Shield + Ceramic Wheel Cleaner to repel dirt and extend the time between cleanings, and the Armor All Shield + Ceramic Spray Coating for a protective hydrophobic finish and long-lasting shine – just spray on and wipe off.

You can find the full range on Halfords.com, or pop into your local Halfords store.

View all Armor All ceramic technology
Back to Expert Advice
10/22