Alternators
An alternator is a major part of a vehicle's charging system, that's why it's important to understand what they do, which alternator to buy and exactly when they need replacing. We stock alternators from a range of leading brands including Bosch, Lucas, RTX and Starline. Speak to one of our colleagues who'll help you find the right alternator for your vehicle.
Find what's right for your vehicle
Enter your registration number and we'll only show you appropriate products.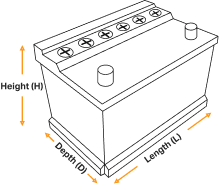 Check which battery is right for my car