Roof Box Services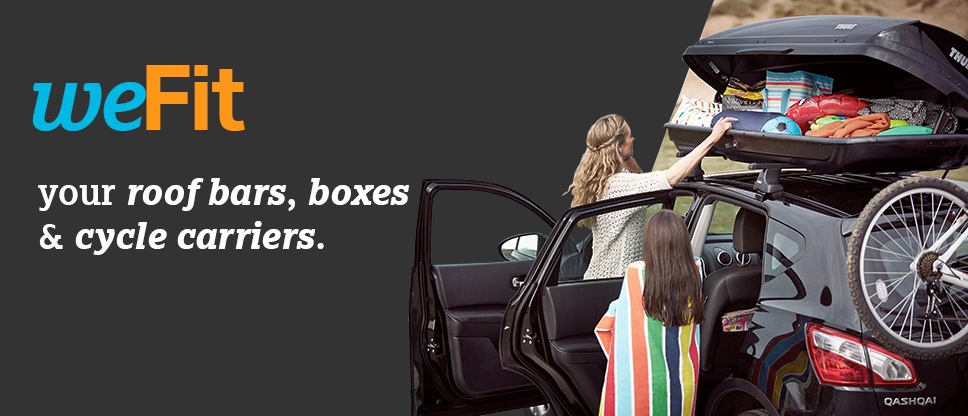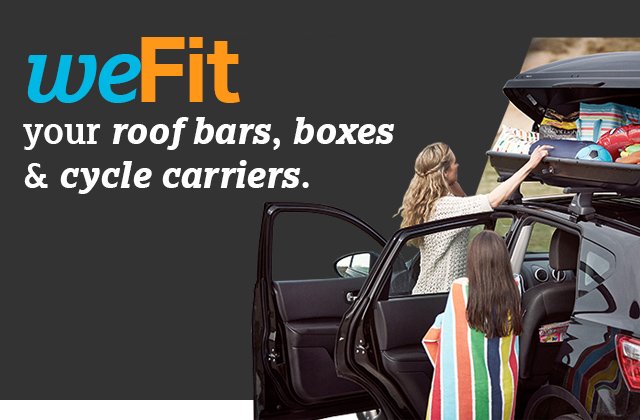 *Roof Box Services do not include products sold by our Marketplace Partners.
You'll need a set of roof bars if you want to carry a roof box or roof mounted cycle carrier on your car. To make your journey easier, we'll fit your roof bars for just £20, as well as show you how to fit them yourself.
A roof box is great if you're heading off on a trip and need some extra storage space. We'll assemble and fit your roof box for you, safety inspect it, and then show you how to do it for next time - all for just £20.
Fancy hitting the road with your bike? Choose from a roof, rear, or towbar mounted cycle carrier and we'll assemble and fit it for you, as well as show you how to fit it for next time.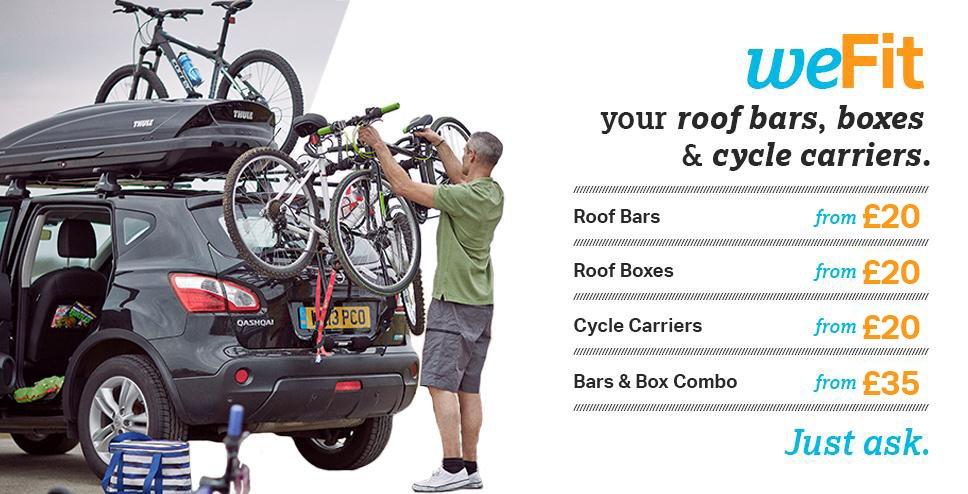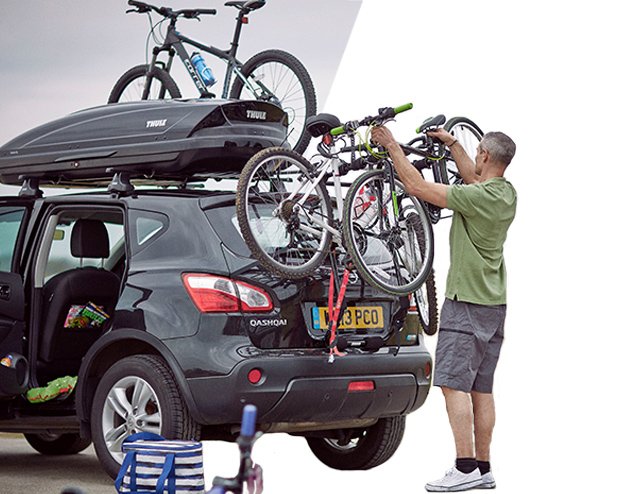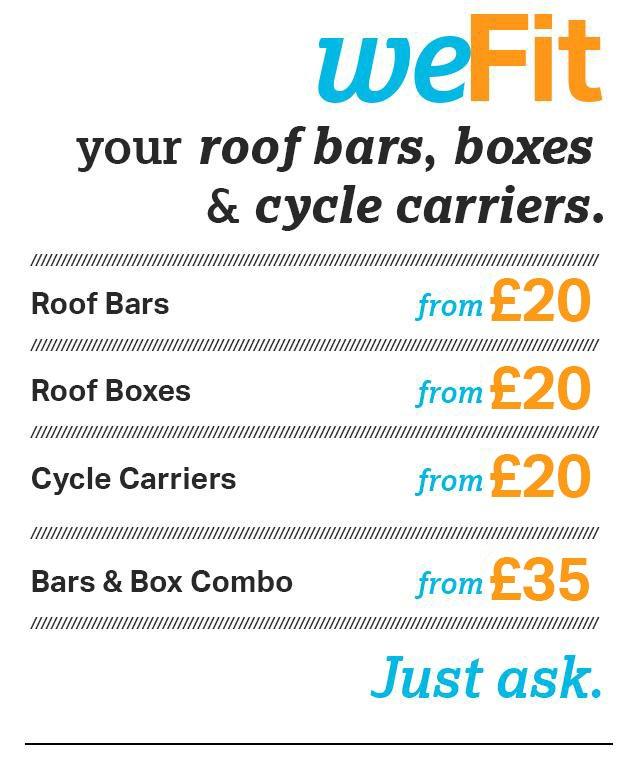 Find Your Local Store
You don't need to book in for any of these fitting services, simply turn up! With most stores open from 9am to 8pm throughout the week (and open at weekends too), you'll be able to choose the time that suits you best.