Micro Sprite Red Stripe Kids Scooter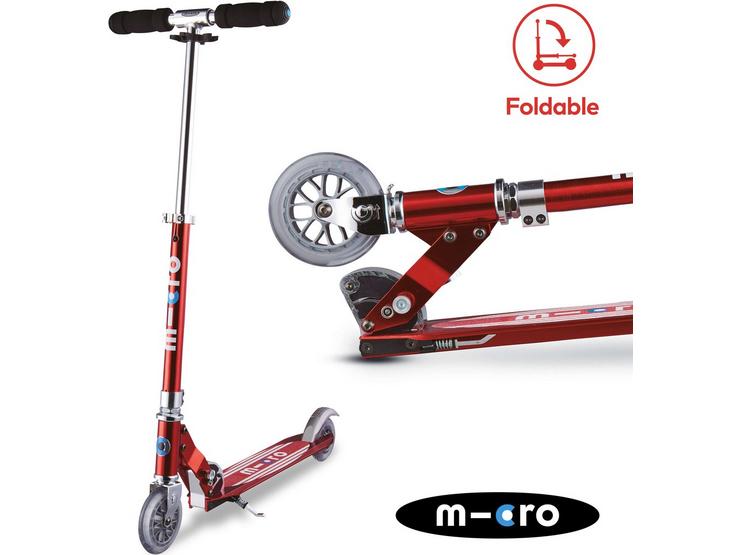 10 people are viewing now
5 purchases during last 48 hours
Micro Sprite Red Stripe Kids Scooter
Adjustable handlebar height : Yes
Folding : Yes
Steering : Turn to steer
Micro Sprite Red Stripe Kids Scooter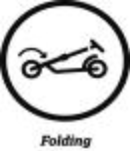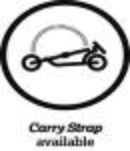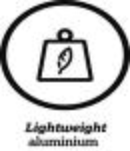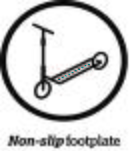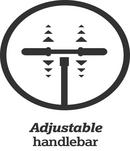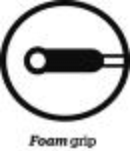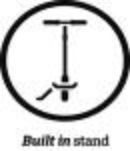 Suitable for 5+

Adjustable handlebar - 65-95cm

Foldable handlebar

Turn-to-steer to promote balance and motor skills

Futureproof - max weight of 100kg

Comes with kickstand

120mm mark free wheels

Strong rear brake
The Red Micro Sprite Childrens Scooter is the ideal choice of two wheels for your older child! They will be delighted by the years of scooting adventures it will deliver, while you will be satisfied with the number of safe and reliable features
it provides.

With the bright attention grabbing red colour of the frame, it is sure to liven up any journey. Coupled with its glossy and contemporary design, your child will be proud to take center stage at the playground, and pleased to scoot in style!

Designed for durability, you can be confident that the sturdy frame will hold strong and will protect the scooter from becoming broken or damaged. While the adjustable handlebar height will ensure your child won't rapidly outgrow their scooter. Instead, the Micro Sprite Scooter Red will grow with your child, saving you the time and cost of having to replace it

The scooter is manufactured with lightweight aluminum. Not only does this help to make it effortless for youngsters to control it while riding, but they will also find it easier to carry it up pavements or steps. In addition, the lightweight frame helps to improve the performance of the scooter, by making it uncomplicated for your child to develop their riding skills more naturally.

The Micro Sprite operates with turn to steer functionality. Much like a bike, it allows your little one to master their scooter quickly; Steering the scooter is controlled by turning the handlebars in the direction you want to go.

Further aiding wellbeing, the childrens scooter provides a secure surface to support the feet and prevent your little one from sliding off. On top, there is a soft foam handlebar grip to provide gentle comfort your child's hands while they firmly hold on tight to the handles. Also included in the design, is a rear brake to make it straightforward for your child to stop the scooter carefully. Plus, you no longer have to worry about whether you can regularly replace the brakes of the scooter, as all our scooters come with replacement parts available. You can be rest assured that your scooter will last for many years to come, and never end up in a landfill, no matter how many Micro miles it clocks up.

The scooter comes equipped with a kickstand enabling it to stand upright by itself. This helps to prolong the shiny surface of the aluminum by preventing it from getting tarnished against walls and hard surfaces. What's more, the scooter can be folded up quickly for storage or transportation, making it effortless for your child to head out to the park with their friends. Or if you prefer to carry the scooter by hand, a detachable strap is also available. This makes it that much more comfortable to carry the scooter over the shoulder.

If your child is looking for their first funky two-wheeled scooter, the combination of winning features manufactured in the Micro Sprite makes this variation of scooter a fantastic option!

We will always make sure you are offered the micro sprite scooter best price. Therefore if you see it cheaper anywhere else, be sure to get in-touch and we will price match for you.

This scooter is also available in various different colors making it easy for you to have several of them for multiple kids to use at once without getting anything mixed up:
Black Micro Sprite Kids Scooter

Silver Micro Sprite Kids Scooter

Purple Micro Sprite Kids Scooter
Which micro scooter is the best for kids?
The best scooter for kids combines both safety features, along with practical functionality for children, within the scooter's design. The Micro Sprite Scooter has trustworthy safety features, is lightweight, and can carry a larger maximum load. Independent testers have also voted it as the best, making it an ideal purchase for your child.

What age is a Micro Sprite scooter for?
The age limit for micro scooters is 5+ years. This is because it has been manufactured with two wheels and is therefore only suitable for children over five due to their developed balance and coordination skills.
Micro Sprite Red Stripe Kids Scooter Extra Info
Price match guarantee

Lifetime safety checks