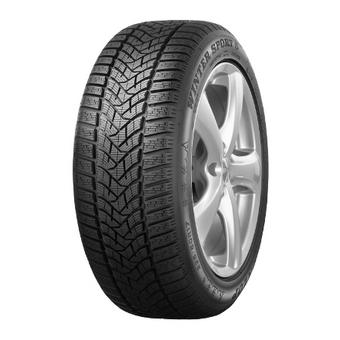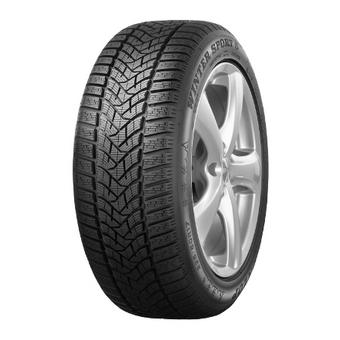 Fully fitted
Price includes valve*, balance and environmental disposal of your old tyres - no hidden extras! *Specialist valves will incur an additional charge. Please enquire in centre.
Secure grip on slippery winter roads
Enhanced performance on snowy roads
Fuel efficient design
car

winter
How It Works
We've got several finance options to help you spread the cost, covering spends over £99*.
Other tyres in this range
Tyre Variation
Features
Availability
Price
Dunlop SP WinterSport 5 (205/60 R16 92H)
winter
Out of Stock
£88.99
Dunlop SP WinterSport 5 (195/45 R16 84V) MFS XL
winter
Out of Stock
£113.99
Dunlop SP WinterSport 5 (235/55 R17 99V)
winter
Out of Stock
£176.99
Dunlop SP WinterSport 5 (205/65 R15 94T)
winter
Out of Stock
£102.99
Dunlop SP WinterSport 5 MFS (225/55 R16 95H)
winter
Out of Stock
£135.99
Dunlop SP WinterSport 5 MFS XL (225/55 R16 99V)
winter
Out of Stock
£141.99
Dunlop SP WinterSport 5 (195/55 R15 85H)
winter
Out of Stock
£98.99
Dunlop SP WinterSport 5 (215/45 R18 93V) MFS XL 69CB
winter
Out of Stock
£203.99
Dunlop SP WinterSport 5 (245/40 R18 97V) MFS XL NST 70CB
winter
Out of Stock
£220.99
Dunlop SP WinterSport 5 MFS XL (205/50 R17 93H)
winter
Out of Stock
£160.99
Dunlop SP WinterSport 5 MFS XL (235/45 R17 97V)
winter
In Stock
£162.99
Dunlop SP WinterSport 5 (195/55 R16 87H)
winter
In Stock
£98.99
Dunlop SP WinterSport 5 (215/55 R16 93H)
winter
Out of Stock
£116.99
Dunlop SP WinterSport 5 (245/40 R19 98V) MFS DSST XL 72EB
winter

run-flat
Out of Stock
£262.99
Dunlop SP WinterSport 5 MFS XL (205/50 R17 93V)
winter
Out of Stock
£137.99
Dunlop SP WinterSport 5 XL (215/55 R17 98V)
winter
Out of Stock
£199.99
Dunlop SP WinterSport 5 MFS XL (245/40 R19 98V)
winter
In Stock
£214.99
Dunlop SP WinterSport 5 (195/55 R16 91H) XL 70CB
winter
Out of Stock
£133.99
Dunlop SP WinterSport 5 (215/60 R16 95H)
winter
Out of Stock
£114.99
Dunlop SP WinterSport 5 (245/45 R17 99V) MFS XL NST 70EB
winter
Out of Stock
£243.99
Dunlop SP WinterSport 5 MFS XL (215/50 R17 95V)
winter
In Stock
£132.99
Dunlop SP WinterSport 5 XL (215/60 R16 99H)
winter
Out of Stock
£115.99
Dunlop SP WinterSport 5 MFS XL (245/45 R18 100V)
winter
Out of Stock
£172.99
Dunlop SP WinterSport 5 (195/65 R15 91H)
winter
Out of Stock
£75.99
Dunlop SP WinterSport 5 (215/65 R16 98H)
winter
Out of Stock
£122.99
Dunlop SP WinterSport 5 (245/45 R18 100V) MFS XL NST 69CB
winter
Out of Stock
£238.99
Dunlop SP WinterSport 5 MFS XL (225/40 R18 92V)
winter
Low Stock
£135.99
Dunlop SP WinterSport 5 MFS XL (255/40 R19 100V)
winter
In Stock
£216.99
Dunlop SP WinterSport 5 XL (225/55 R17 101V)
winter
Out of Stock
£136.99
Dunlop SP WinterSport 5 (205/55 R16 91H)
winter
In Stock
£88.99
Dunlop SP WinterSport 5 (215/65 R16 98T)
winter
Out of Stock
£135.99
Dunlop SP WinterSport 5 (275/35 R19 100V) MFS XL
winter
Out of Stock
£292.99
Dunlop SP WinterSport 5 MFS XL (225/45 R17 94H)
winter
Out of Stock
£130.99
Dunlop SP WinterSport 5 XL (205/55 R16 94H)
winter
Out of Stock
£101.99
Dunlop SP WinterSport 5 XL (235/40 R18 95V)
winter
Low Stock
£165.99
Dunlop SP WinterSport 5 (205/55 R16 91T)
winter
Out of Stock
£115.99
Dunlop SP WinterSport 5 (225/45 R18 95V) MFS XL
winter
Out of Stock
£148.99
Dunlop SP WinterSport 5 (295/35 R21 107V) MFS XL 74CC
winter
Out of Stock
£342.99
Dunlop SP WinterSport 5 XL (205/55 R16 94V)
winter
Out of Stock
£118.99
Dunlop SP WinterSport 5 MFS XL (225/45 R17 94V)
winter
Out of Stock
£147.99
Dunlop SP WinterSport 5 XL (235/45 R18 98V)
winter
Out of Stock
£203.99
Dunlop SP WinterSport 5 (205/55 R17 95V) XL
winter
Out of Stock
£150.99
Dunlop SP WinterSport 5 (225/50 R17 98H) MFS XL NST 70CB
winter
Out of Stock
£162.99
Dunlop SP WinterSport 5 MFS (215/50 R17 91H)
winter
In Stock
£168.99
Dunlop SP WinterSport 5 XL (235/50 R18 101V)
winter
Low Stock
£179.99
Dunlop SP WinterSport 5 MFS XL (225/50 R17 98H)
winter
Out of Stock
£121.99
Dunlop SP WinterSport 5 XL (205/60 R16 96H)
winter
Out of Stock
£92.99
Dunlop SP WinterSport 5 (225/50 R17 98V) MFS XL NST 70CB
winter
Out of Stock
£165.99
Dunlop SP WinterSport 5 MFS (225/45 R17 91H)
winter
Out of Stock
£123.99
Dunlop SP WinterSport 5 MFS XL (225/50 R17 98V)
winter
In Stock
£130.99
Dunlop SP WinterSport 5 XL (215/45 R17 91V)
winter
Out of Stock
£145.99
Dunlop SP WinterSport 5 XL (245/40 R18 97V)
winter
In Stock
£167.99
Dunlop SP WinterSport 5 MFS (225/50 R17 94H)
winter
Out of Stock
£140.99
Dunlop SP WinterSport 5 XL (215/55 R16 97H)
winter
Out of Stock
£119.99
Dunlop SP WinterSport 5 XL (245/45 R17 99V)
winter
In Stock
£189.99
Dunlop SP WinterSport 5 MFS XL (225/55 R16 99H)
winter
Out of Stock
£115.99
Dunlop SP WinterSport 5 XL (255/45 R18 103V)
winter
Out of Stock
£201.99