Back to results
Festival Camping Tips + Video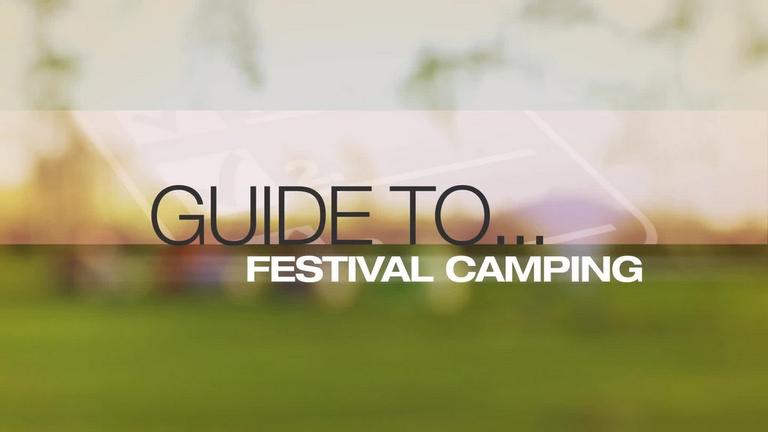 Festival camping can be a barrel of laughs, but if you're a newbie, read on and watch our video for some handy tips.
Festival Camping Tips
Some people take to festival camping like a duck to water - sleeping in a field of mud with thousands of other happy campers is all part of the festival fun. If you're a newbie to festival camping don't expect the Ritz - you're likely to feel mighty grubby by the end of it! Just follow our basic tips so you can camp like a festival pro and have a most memorable time.
Top festival tips for the campsite
You're leaving the luxury of your home to embark on your first ever festival for the weekend - here's some handy suggestions to make the most of your campsite.
Arrive early at the festival so you can pick the best spot to camp - very wise indeed.
Turn up prepared with all the right gear, like a tent and sleeping bag - see our festival camping buyer's guide to help you pack - seems obvious, but it's amazing what you forget when you're excited.
Don't camp at the bottom of a hill. If it rains you'll have water and all sorts of nasty stuff flowing towards your tent - instead camp like a wise man on high ground.
Customise your tent so it's easier to find at 3am after a few drinks. Be the jewel in the camping crowd with a stand-out flag.
Make friends with your fellow campers pitched around you. It's good to be sociable and will make your time more fun - it also means you'll have some friendly neighbours to borrow camping tools from.
Don't take up too much space with your tent and camping gear. No one likes a greedy camper and there's limited room at festivals - you won't be too popular if you spread everything out.
It's best not to take anything valuable, as it's so easy to lose it, drop it in a puddle of mud or have it stolen. But you'll probably want to take your cash, phone and camera, so here's some tips to help keep them safe:
Carry any valuables with you rather than leaving them in the tent, or use the site's lockers, if they have them. Just keep that key safe!
Keep your cash and bank cards in different places on your person, rather than all in your wallet. Put money in different pockets and in your bag so you can't lose everything at once.
Keep your clothes dry in your tent by storing them in plastic bags or waterproof storage bags. Putting on wet socks in the middle of a soggy campsite will only make both you and your feet unhappy.
When sleeping, stash your valuables in a hidden place like the bottom of your sleeping bag, to protect you against opportunistic thieves.
More festival tips from Halfords
For more festival camping tips and advice on what to take, check out our festival camping checklist and our guide to festival camping essentials. Or just pop into your local Halfords and ask in store for advice.
We sell a massive range of gear from festival tents to wellies - browse online for the best deals. You can purchase items online and collect in-store, or buy direct for home delivery.
View all Camping