Back to results
Bike Helmets Buyers Guide + Video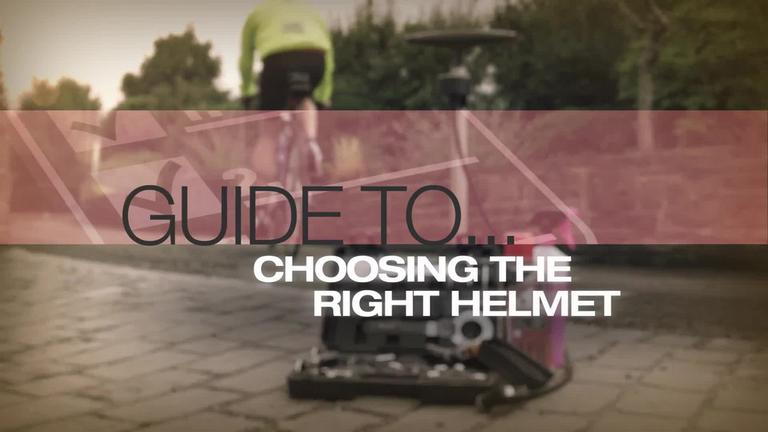 A bike helmet is essential to protect your head - our guide will help you choose the right one.
Bike Helmets Buyer's Guide
It goes without saying that a bike helmet is the most important bike accessory you can buy. Though it's not law to wear one when cycling in the UK and ROI, it's a pretty good idea. Modern helmets come with plenty of features and in thousands of styles, but which one should you go for?
Types of helmet
Whilst every helmet will protect your head, some helmets are made specifically for certain types of riding and offer additional features.
Road helmets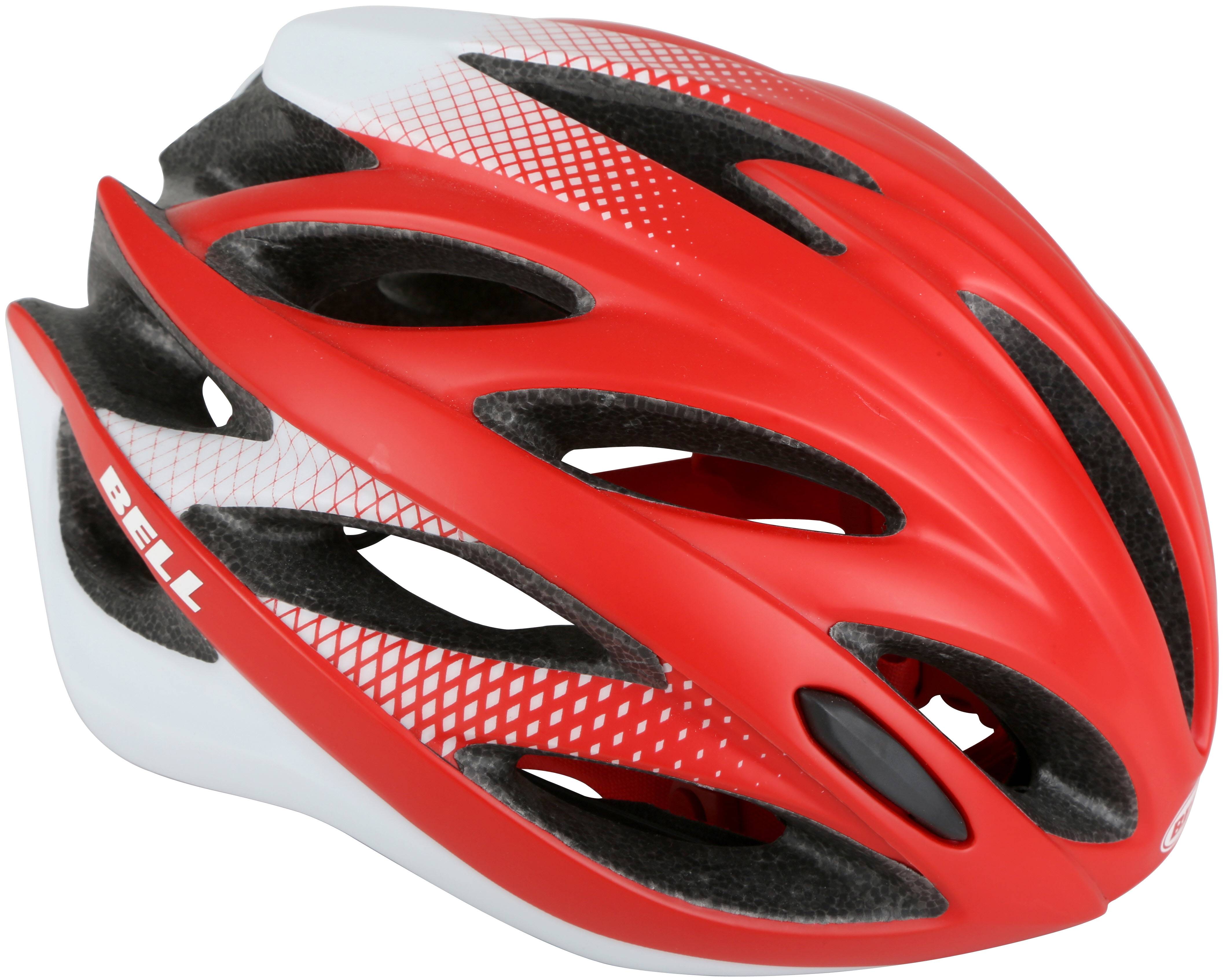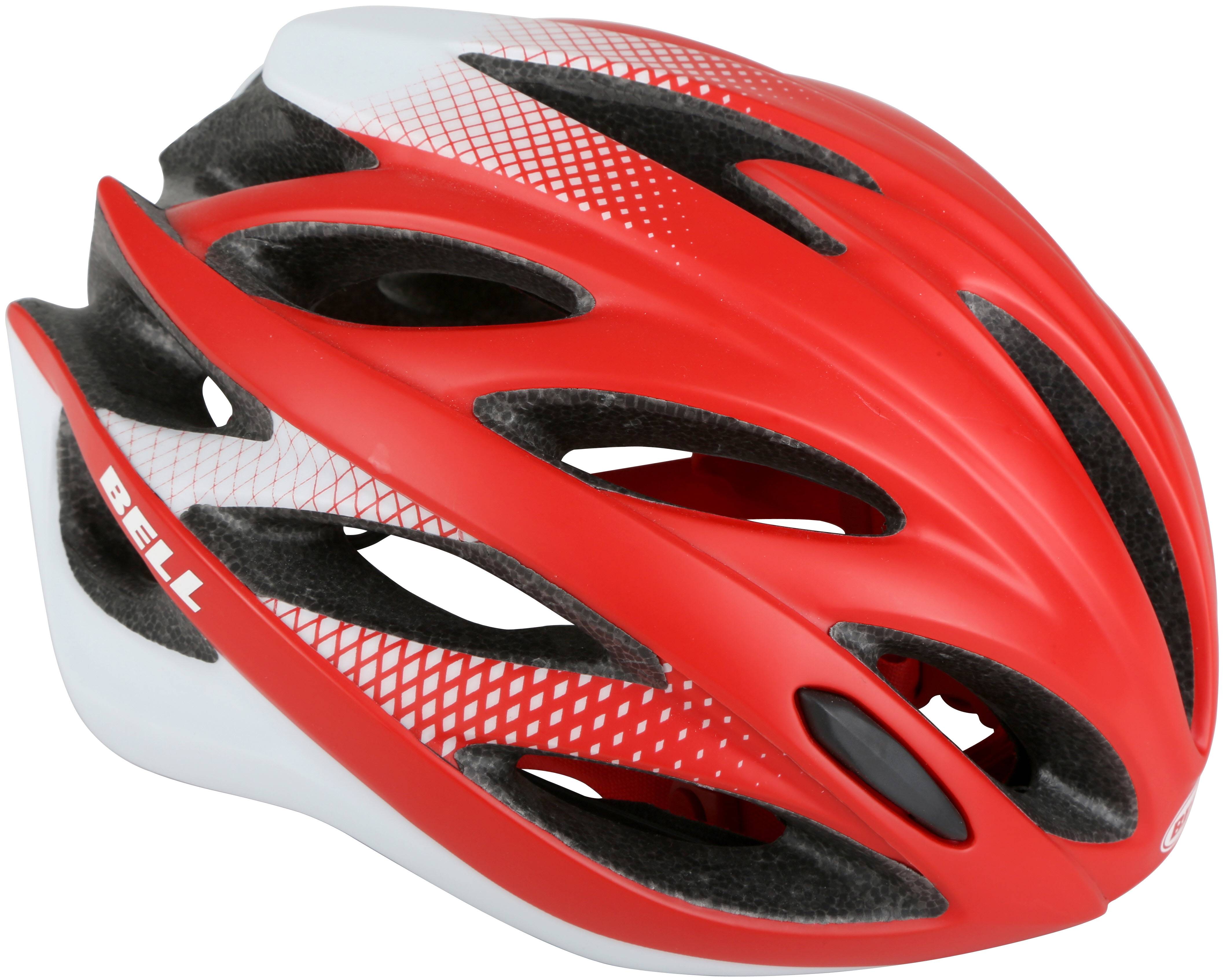 Road helmets are made with aerodynamics and ventilation in mind. These tend to weigh the least of all bike helmets and the ventilation holes will stop your head from getting too hot and sweaty when you're riding hard.
MTB (Mountain bike) helmets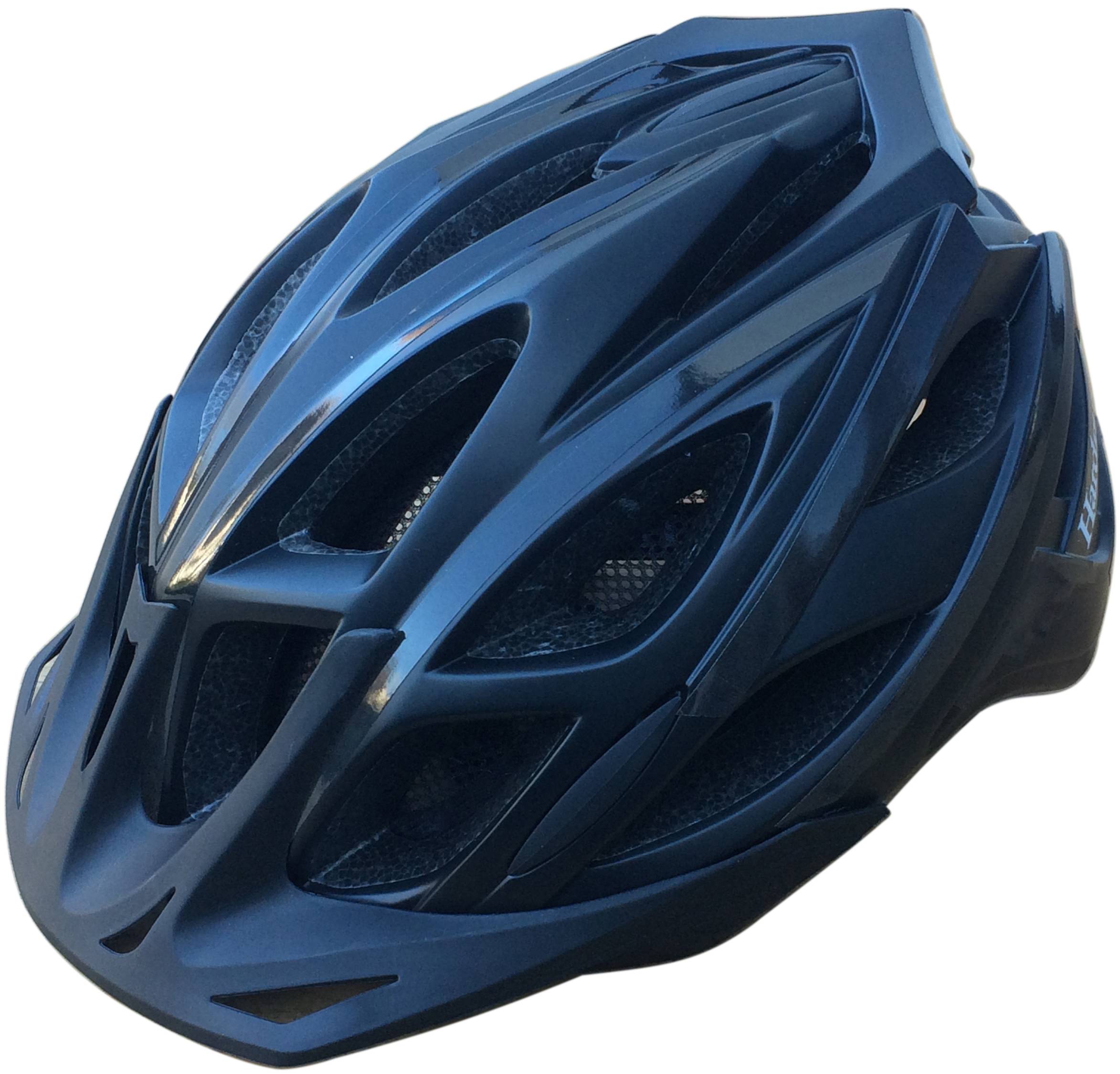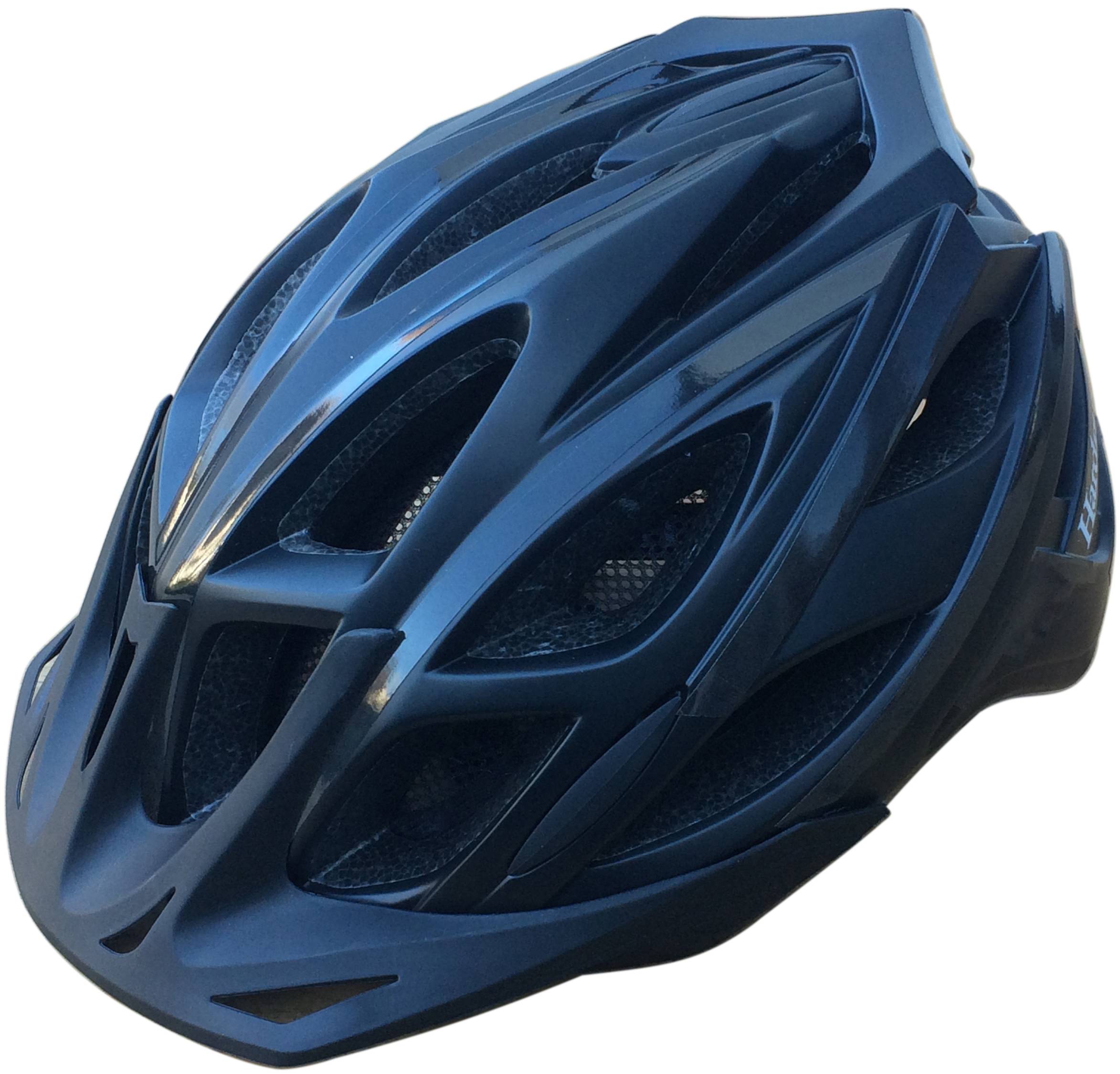 Mountain bike helmets will again be lightweight with good ventilation, but often come with visors and extra coverage for the back of the head. For those who need more protection, such as downhill riders, full face helmets are often seen.
Leisure helmets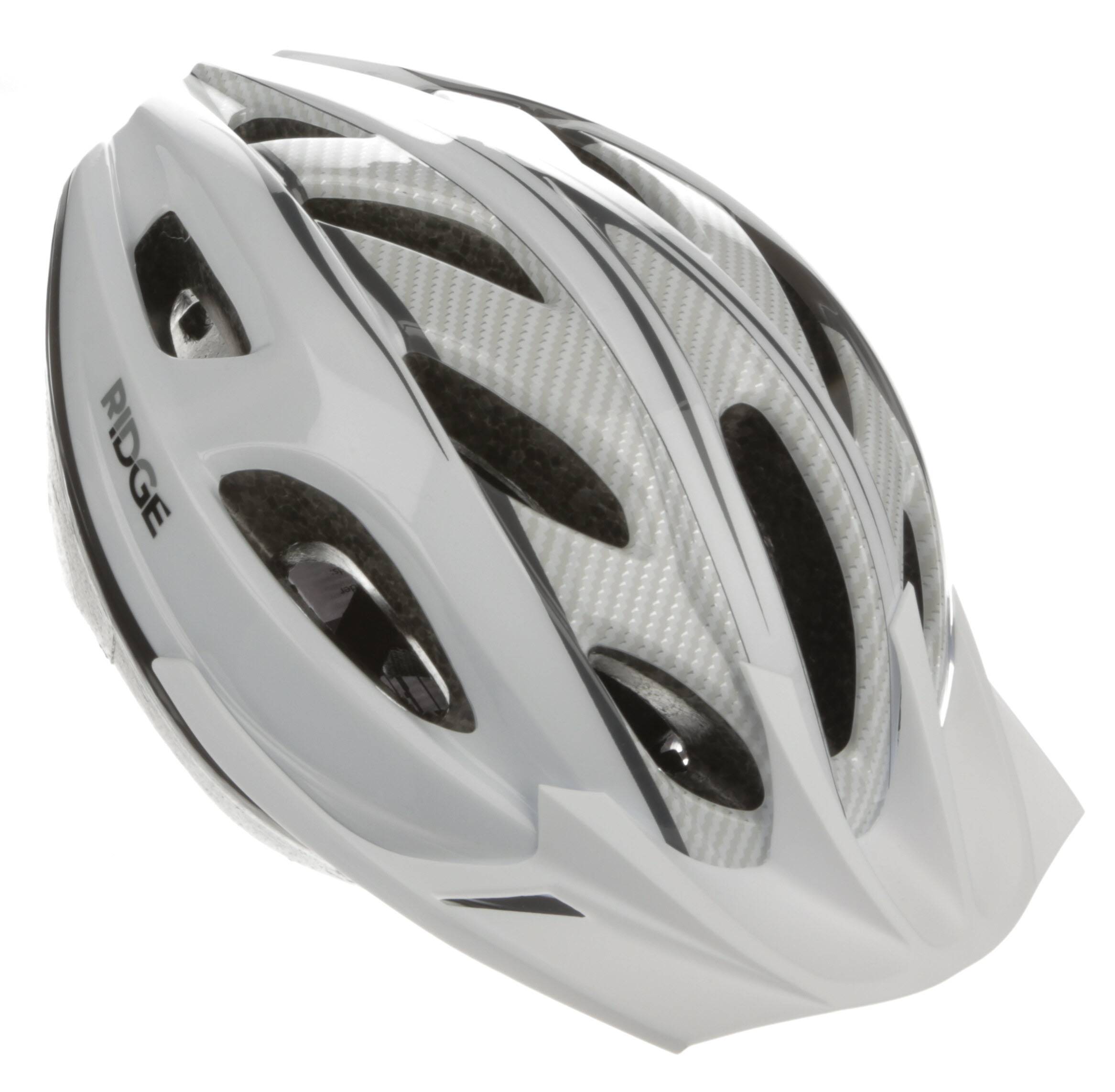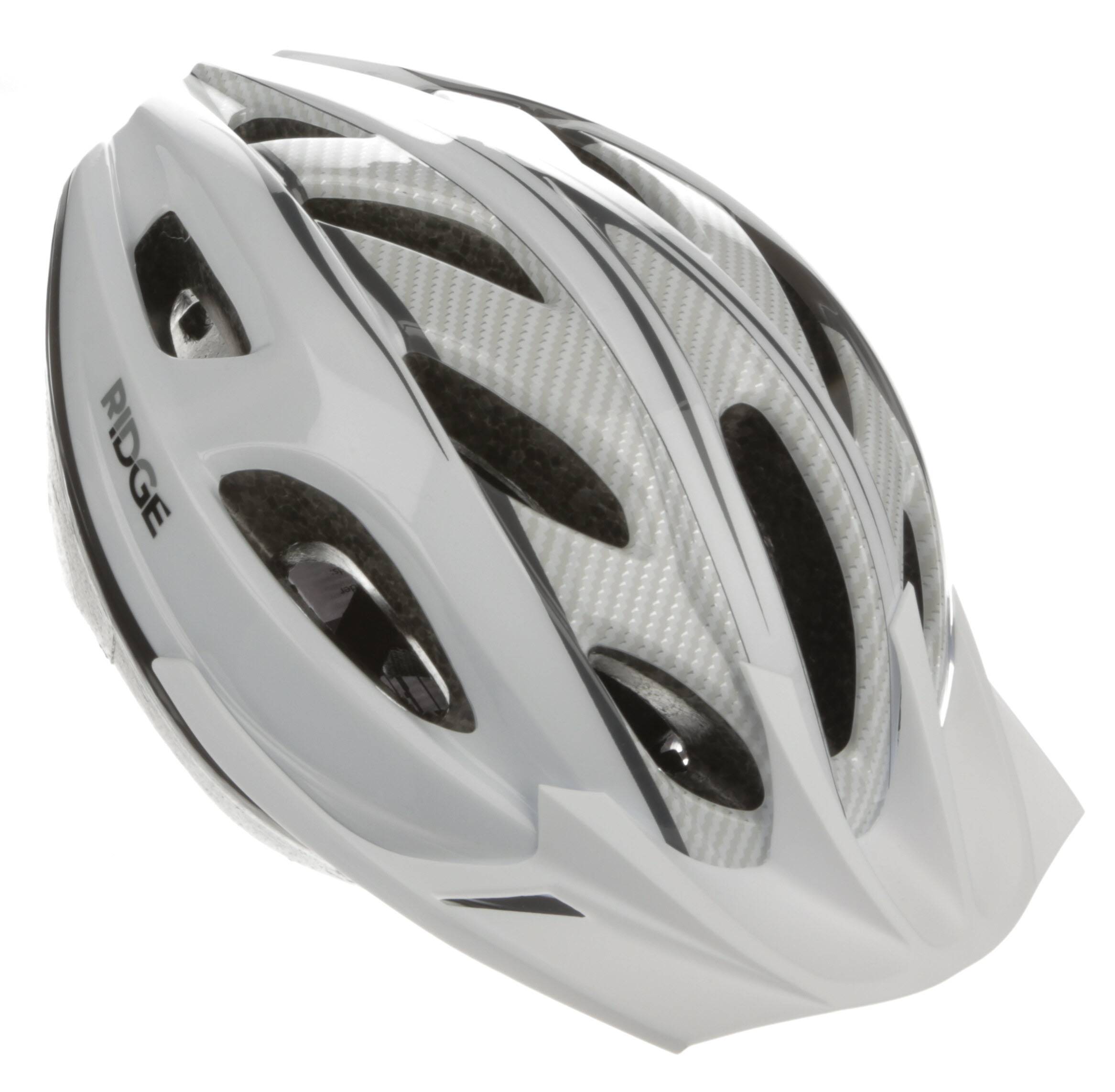 Leisure helmets are the choice of helmet for most casual cyclists. They're the perfect balance between weight and ventilation. Available in a huge array of colours, shapes and styles, there's something for everyone.
Many helmets come with reflective strips and even rear lights for extra visibility, making them perfect for commuters.
Kids' helmets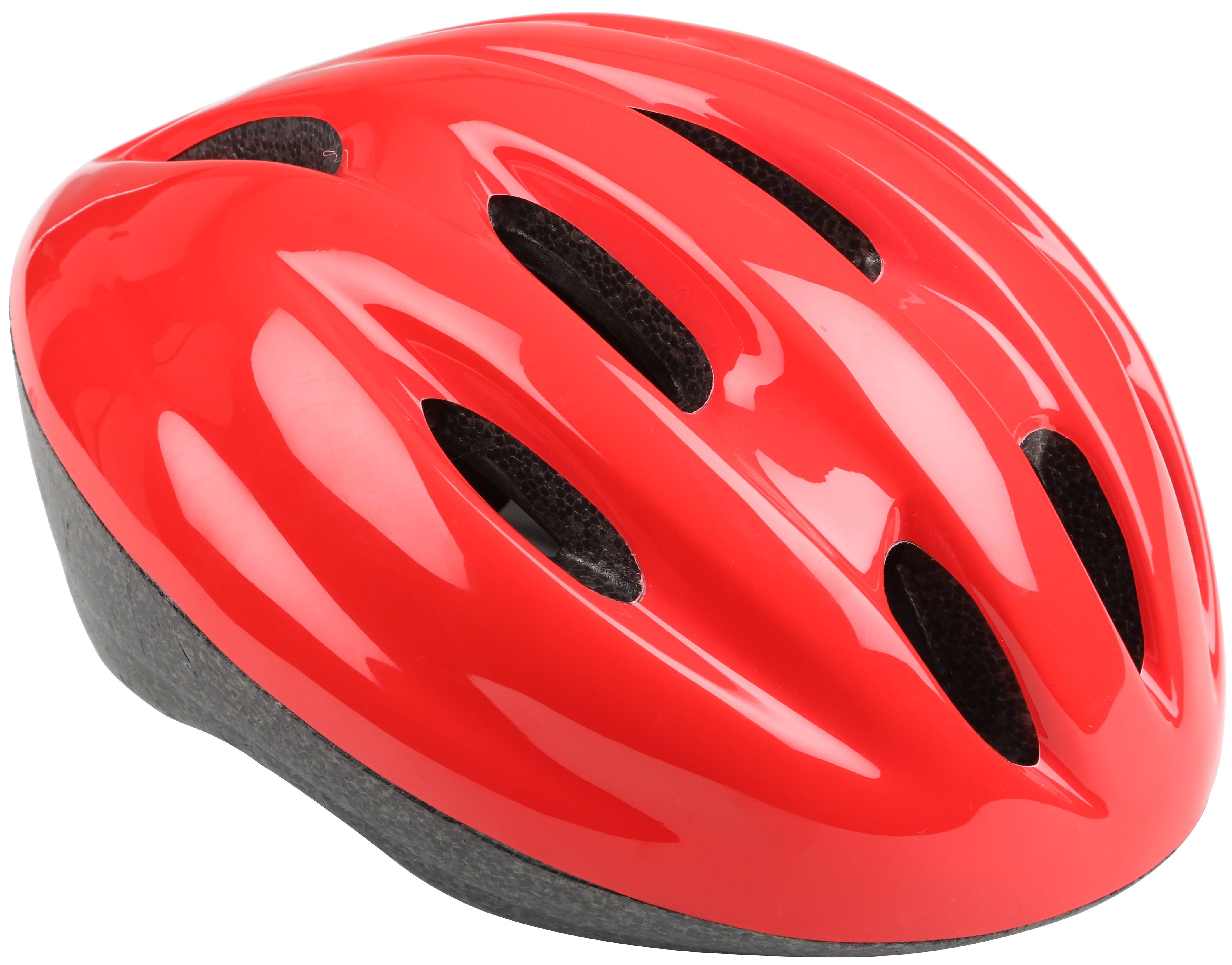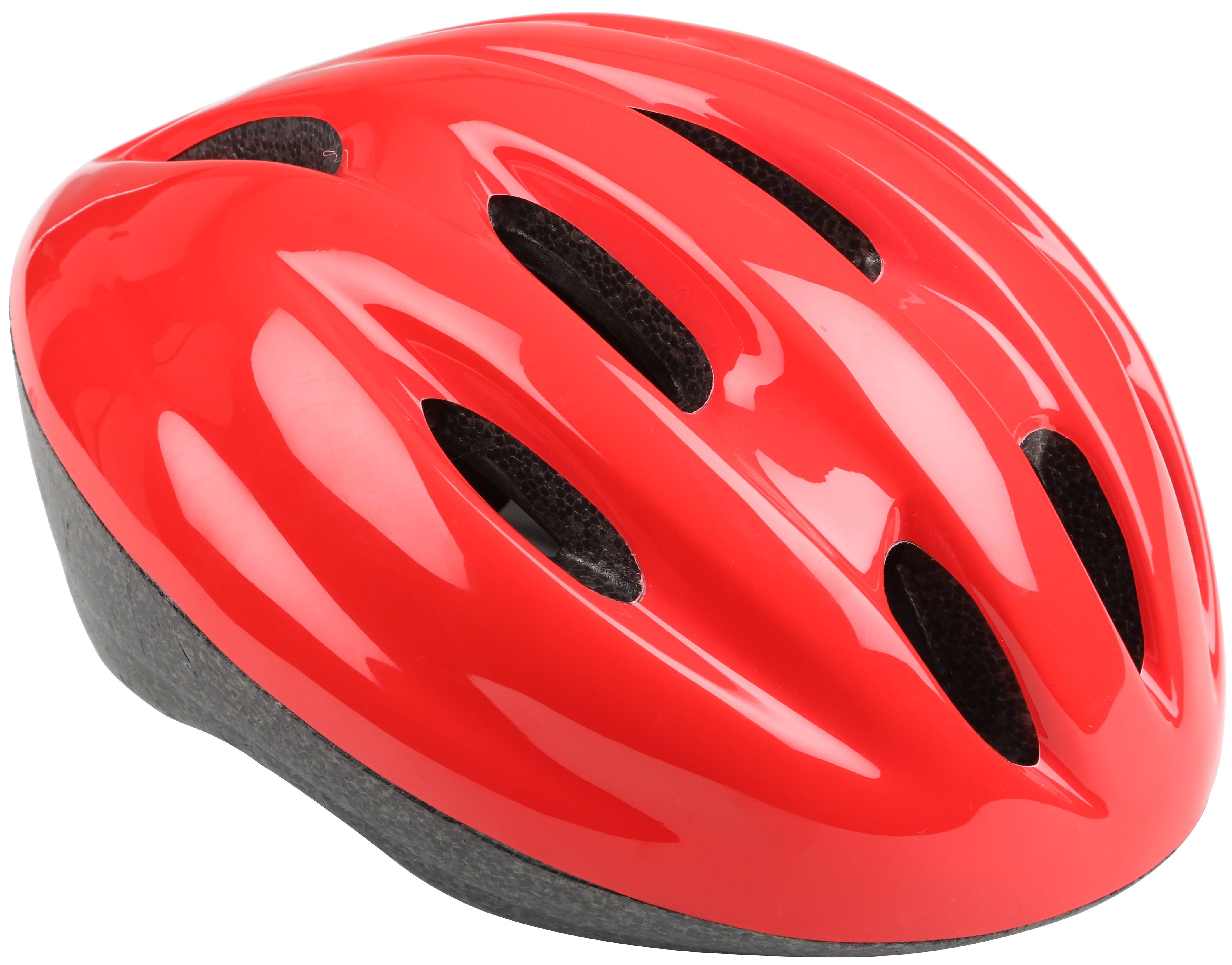 Helmets for children are often the coolest of the lot! Created with eye-catching colours and designs to encourage kids to wear them, these can be worn when on a bike as well as on a scooter, skateboard, or rollerblades.
Helmet construction
Nearly all helmets are built the same way. They consist of:
an outer plastic shell
an inner padded liner made from polystyrene, used to dissipate forces away from your head
extra padding for comfort
air vents
an adjustable fitting system.
The outer shell and inner liner are usually fused together by a process called in-mould construction, which produces lighter helmets.
You may come across helmets with a Multi-Directional Impact Protection System, also known as MIPS. This adds an extra layer of protection inside the shell which helps to redirect dangerous rotational forces that the brain can be subjected to in the event of an accident.
MIPS helmets look and feel exactly the same as other helmets, though you'll see that they have a thin yellow liner inside the helmet. The liner slips backwards minimally during a crash, and this action redirects the twisting forces. MIPS helmets cost a little more than other helmets, but may be worth investing in if you're a frequent rider.
Features to look out for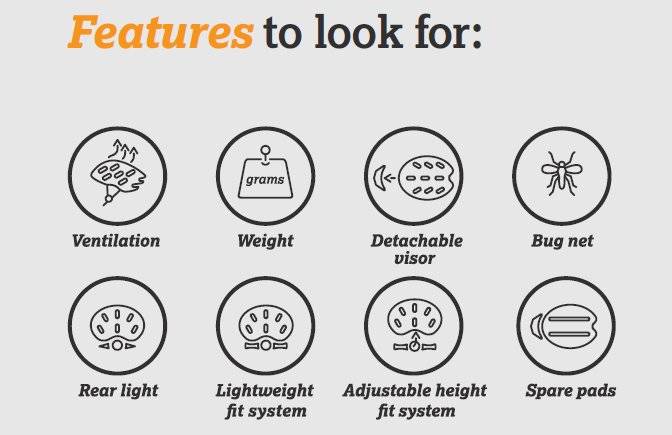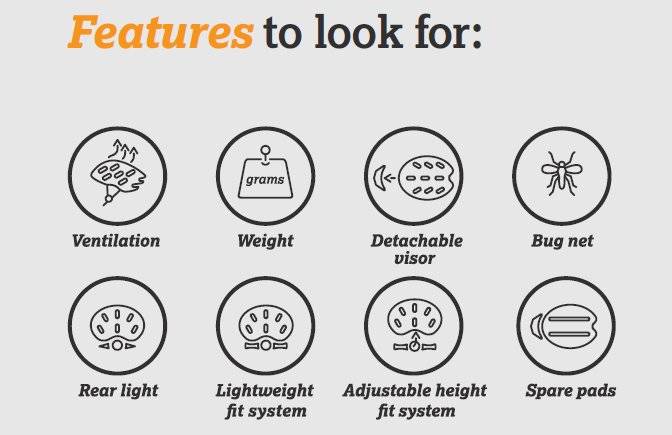 Safety
When you're buying a helmet, you need to make sure that it meets European safety standards. You may see these written as EN 1078 (adult helmets) or EN 1080 (kids' helmets). All helmets sold by Halfords and our Approved Partners meet these standards.
Ventilation
Helmets contain ventilation holes to help keep your head cool as air passes over the helmet. You'll notice that some high end helmets feature more vents which also makes them lighter and more comfortable to wear.
Most helmets also have channels cut into the polystyrene inside the helmet; this helps to channel air over your head and through the vents at the back, cooling you even more.
Detachable Visor
Most often seen on mountain biking helmets, a detachable visor will help to keep the sun out of your eyes. However, it will add a little bit of weight to the helmet as well as increasing wind resistance.
Bug net
A bug net is a mesh inside the helmet which stops insects climbing through the vents and buzzing around your head. These are particularly useful during the summer months.
Rear light
A light at the rear of your helmet is pretty much a must-have for commuters, particularly in the darker months.
Some helmets have even started to feature indicators for even more visibility and safety (controlled by a remote control on your handlebars).
Bluetooth technology
Helmets on the higher end of the price scale are starting to come equipped with Bluetooth technology, connecting wirelessly to your smartphone. These helmets come with built-in headphones and microphones so you can listen to music, directions, and take calls whilst riding.
Spare pads
Most helmets feature removable foam pads inside the helmet for comfort and to help soak up sweat, and should also come with spare pads of different thicknesses for the best fit. These should be washable, helping to keep your helmet fresh.
Finding the right size helmet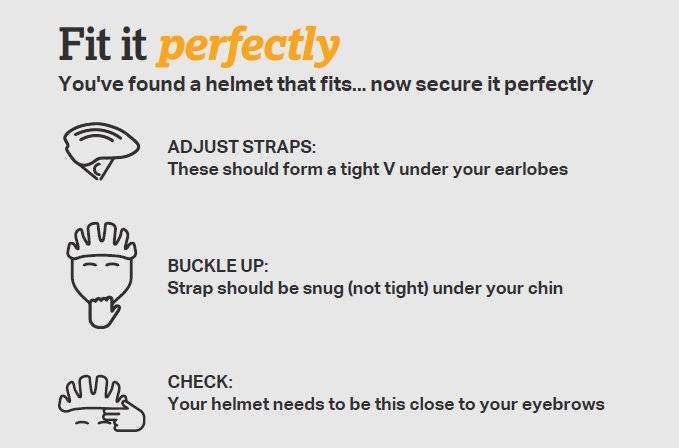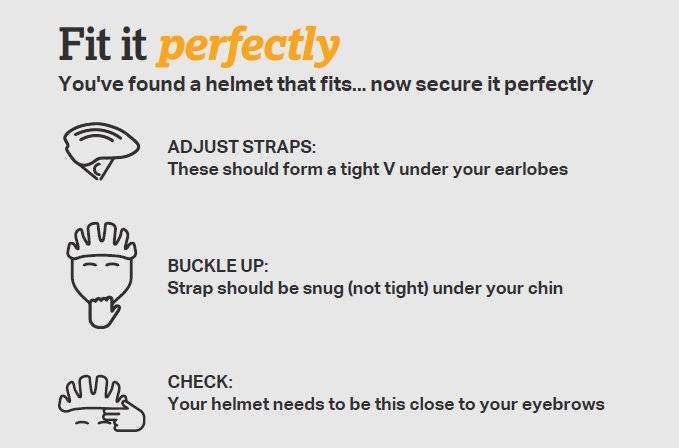 When you're in the market for a helmet, getting one that fits you comfortably is the top priority. Helmets are sized in centimetres and will display a range of head sizes that they'll fit (such as 54-58cm), since they're adjustable.
To find your helmet size, simply take a tape measure and measure the circumference of your head, about two finger widths (1 inch/2.5cm) above your eyebrows. If you don't have a tape measure, use a piece of string and measure that against a ruler.
If you're falling in between two sizes, your best bet is to head into store and try the two sizes on. As mentioned above, many helmets come with spare pads of different thicknesses, which can help you find the perfect fit. However, these should only be used for very small size discrepancies.
When the helmet's on, it shouldn't be so loose that it wobbles around; nor should it be so tight that it's digging into your skin or pushing on pressure points. A nice, comfortable snug feeling is what you're after.
How to adjust a helmet
All helmets share the same basic adjustment system: straps. These form a triangle around each ear, and when the helmet is on with the straps fastened and tightened, it should be snug enough that you shouldn't be able to get more than two fingers between the strap and your chin.
Many helmets have additional adjustment features, such as a sizing wheel at the back of the helmet. To use this, simply loosen it before you place the helmet on your head, and then reach behind and tighten the wheel until you have a comfy fit. Follow up by adjusting the straps and fastening them together.
Once your helmet is on, check its placement. You need to make sure that it's sat on your head properly, and not tilted forwards or backwards. There shouldn't be a gap wider than the width of two fingers between your eyebrows and the helmet. To make sure the straps have been adjusted correctly, open your mouth a few times to make sure that's both comfortable and not too tight.
Care
Taking care of a helmet is pretty easy. Some helmets come with a storage bag but you don't need one. When storing it away, make sure it's away from excessive heat and cold. If it needs washing, wash it with warm water and soap.
Replacement
As the nature of a helmet is to protect your head in the event of an accident, there may come a time where you need to retire it after a crash. It's ok to keep your helmet if it only received a slight knock, but any accident that occurs at speed or involves a vehicle should be replaced, even if it looks fine.
Other than that, we'd recommend replacing helmets every five years as they can weaken over time.
Shop all bike helmets