Back to results
Road Bikes Buyers Guide + Video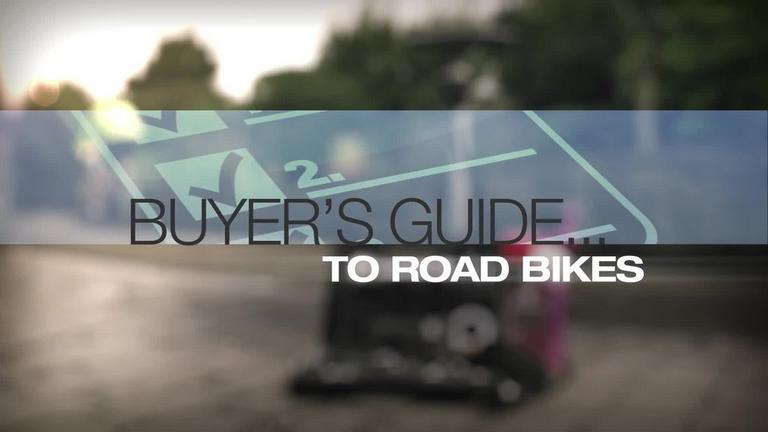 If you're looking to buy a road bike but don't know where to start, this guide will help take you through the different features, frame materials and components you might come across.
Road Bikes Buyer's Guide
Road bikes (as the name might suggest!) are specifically designed to be ridden on roads. That means that when it comes to going long distances at high speed, they're the best tool for the job!
What is a road bike?
Most people are familiar with the curly handlebars and skinny tyres that you see on a road bike, but why are they like that?
The thin tyres on a road bike give enough grip for riding on a smooth surface without slowing you down too much. The 'drop' handlebars also give a riding position that is both aerodynamic for more speed and comfortable for long distance riding. Because they're generally made for going faster and further than other bikes, the gears are bigger and the rider is put into a position that is kinder on the joints.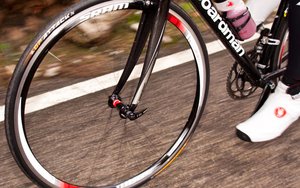 Different strokes for different folks
Of course, not everyone wants to race on the road, and some people are happy to sacrifice some comfort for more speed! Road bikes might be designed for racing or endurance, or anything in between! Here are some of the features that might help show you what kind of bike you're looking at:
Racing features:
A stiffer bike will make sure that all of the force that gets put through the pedals will be used for forward motion.
A lower front end will make the rider more aerodynamic, giving more speed for less effort.
A short wheelbase and steeper angles will give fast handling, making the bike more 'twitchy' or responsive.
Clearance between the frame and wheels will be tight, meaning that thinner tyres are used.
Endurance features:
The bike will have more flex, especially between the saddle and handlebars and the road, to reduce road vibrations and bumps.
The rider will be more upright to increase comfort over a longer amount of time.
A longer wheelbase and relaxed angles lead to slower handling, making the bike more stable.
There will be more clearance to fit wider tyres, for more comfort and grip on worse road surfaces.
There might be mudguard and rack eyelets, so that you can easily fit mudguards to keep off water and mud, or racks for luggage.
Another important category is cyclocross bikes. These are designed for road and off-road use, and can be a great option for commuting, winter training or even as a general do-it-all bike. To learn more, see our article 'What is Cyclocross?'.
Frame materials
Road bike frames are often made of one of four materials - or a mixture!
Steel is durable and offers some flex for comfort.
Alloy or aluminium is lighter and stiffer than steel. Aluminium bikes are generally lighter and more expensive than steel.
Carbon is often the most desirable material for bike frames. Because of the way it is made, with different fibres being laid up in different directions, carbon fibre bike frames can be made to match the needs of the rider. They can be very stiff, very flexible, or stiff in the direction of pedalling force and flexible in the direction that bumps travel to the saddle area at the same time!
Titanium is very light and very strong. Titanium bikes are normally seen as 'bikes for life', because they are so durable!
Components
Generally, more expensive bikes will have lighter components and better shifting performance than less expensive ones. It's also normal for a more expensive bike to have more gears in the rear cassette, up to 11. This normally doesn't give a bigger range, but instead will give smaller jumps in between gears.
With more expensive gears come combined brake/gear levers. These allow braking and gear changing to be done without moving your hands from the brake levers, and are a little touch that makes changing gear really easy and smooth.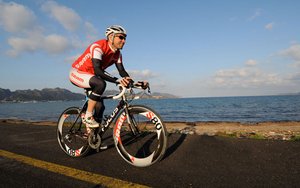 A carbon fork is a great upgrade to look for on a bike frame. It saves a lot of weight as well as damping road buzz to the handlebars.
It's also possible to find road bikes with disc brakes. These give more consistent braking than rim brakes in wet conditions, and don't wear out your rims. They're more common on endurance-focused bikes or cyclocross bikes, and are a great idea if you commute or ride in bad weather.
Also consider
Remember, getting the right size road bike can have a massive effect on enjoyment - a bike that fits means more comfort, more control and less chance of injury compared to the wrong size. Also don't forget that if you're going to be doing a lot of miles, you might want to think about things like clipless pedals, cycling shoes and clothing, which also help you to be more comfortable when you're putting in the miles.
Now that you've got the basics, take a look at our range of road bikes.
View all Road Bikes