Back to results
Turbo Trainers Buyers Guide + Video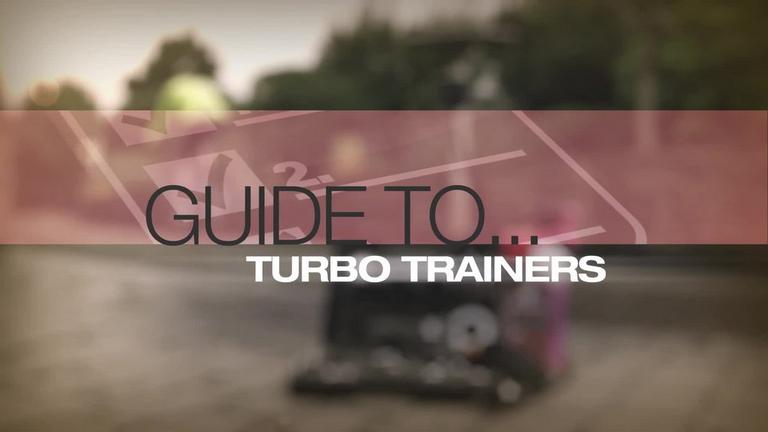 Learn about the different types of turbo trainer and how they can help you reach your training goals.
Turbo Trainers Buyer's Guide
It's not always easy to get out on your bike - whether that's because the rain's lashing down, the roads are covered with ice, or it's just not convenient. That's where turbo trainers come in. Effectively turning your bike into a supercharged exercise bike, they're a brilliant way to keep your fitness levels up when you can't get out for a ride. With an overwhelming array of indoor trainers and accessories available, this guide aims to give you an insight into which type of trainer is best for you.
Smart trainers
In the last few years, technology has come to dominate the turbo trainer market in the form of smart trainers. A smart trainer's main selling point is its ability to connect to apps, helping to create a fun and interactive experience. Gone are the days of sitting on your turbo trainer spinning away whilst you stare at the wall; now you can have all of your performance stats at your fingertips whilst riding in virtual worlds alongside thousands of other people.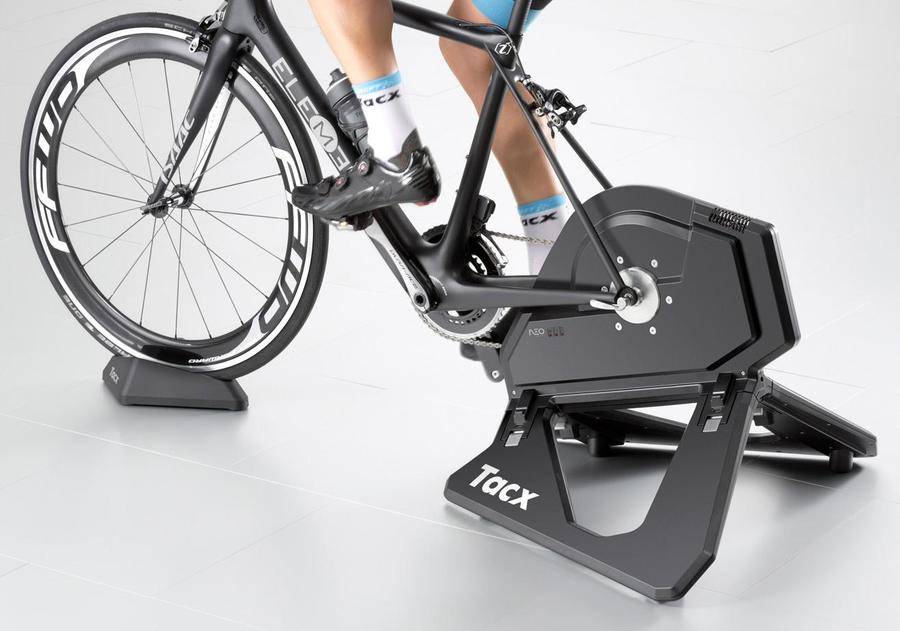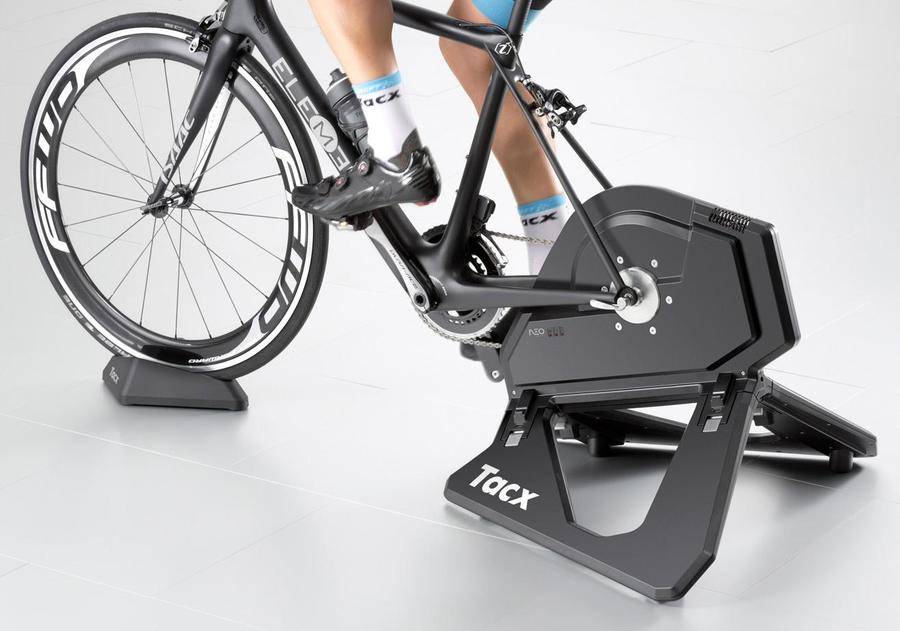 The range of smart trainers out there is vast. A basic one-way smart trainer will cost around £120, whereas a direct-drive fully interactive trainer can set you back over £1,000. Some of the fully smart trainers are capable of measuring your power accurately to within 1% or even replicating the effects of riding on cobbles, which helps to justify the price.
The "smart" element comes from connecting your trainer to a training app or program on your tablet, phone, PC or laptop. The trainer and app then communicate with each other via either Bluetooth or ANT+. If you want to use a program on your computer and it doesn't have Bluetooth, you'll need an ANT+ USB stick.
ANT+ trainers can also connect to Garmin Edge GPS units to follow a GPX file. This means that if you've got a route saved on your Garmin or you've recently ridden one, you can ride it on your turbo trainer too.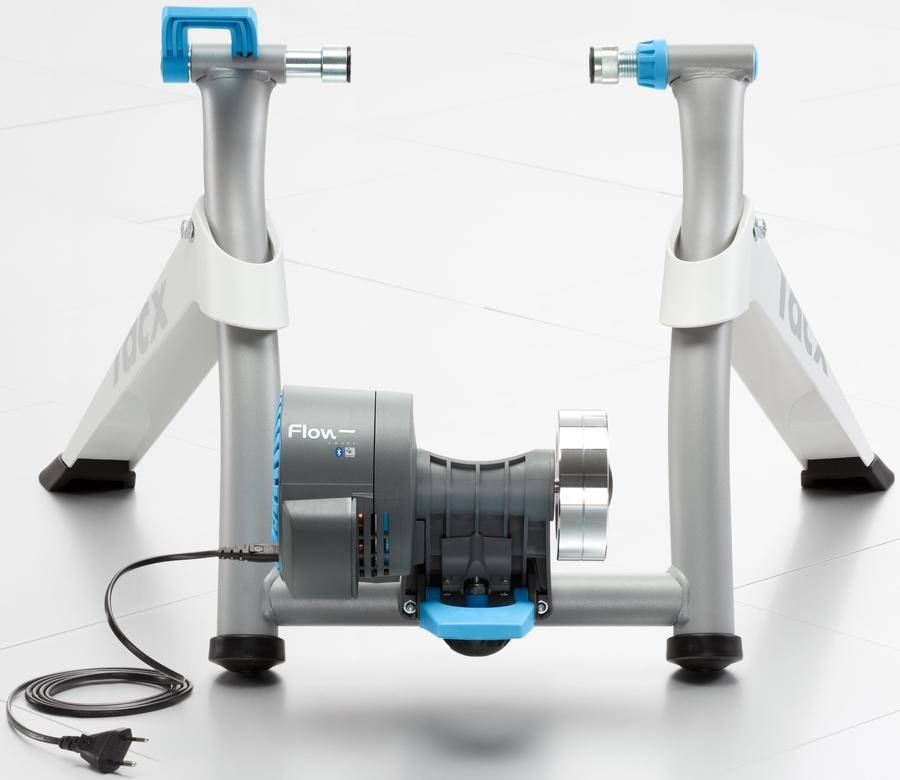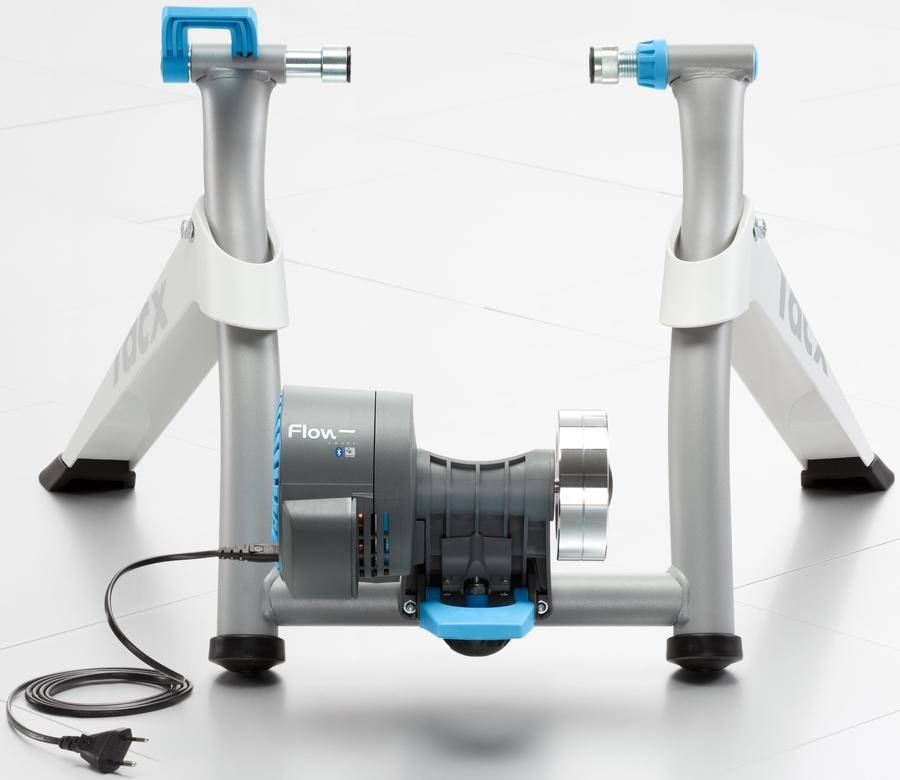 A one-way smart trainer works by sending your speed, cadence, and estimated power output to the app or program on your connected device. You can then track and measure your progress against a route or training program and try to improve your performance. You control the resistance yourself by either using a handlebar-mounted lever or manually adjusting the resistance of the trainer.
Two-way smart trainers enable you to follow a course on your tablet or computer, whilst the trainer realistically simulates the course. If the course goes uphill, resistance will increase. Some trainers have the ability to replicate descents as well, so if the road starts to curve downwards, the trainer speeds up the rear wheel. It's as close to actually getting out on your bike as it's possible to get.
Some apps even let you cycle against others in real-time, and the ride is simulated on-screen with avatars. Two of the most popular apps for interactive training are Tacx and Zwift. What's more, these apps are all compatible with Strava, so you can keep measuring your progress through the winter.
Types of turbo trainer
Wheel on
Most turbo trainers (including smart trainers) fall into the category of wheel on trainers. Your bike's rear tyre is positioned so that it sits on a roller, and the trainer's body clamps around the axle of the rear wheel to secure it above the ground in an A-frame.
As you pedal and turn your rear wheel, the roller turns too. This is connected to a resistance unit which provides the resistance against which you're pedalling.
The downside of wheel on trainers is that the level of resistance can change depending on how much pressure you're putting on the rear wheel. If you stand out of the saddle the pressure on the rear wheel reduces, potentially reducing resistance.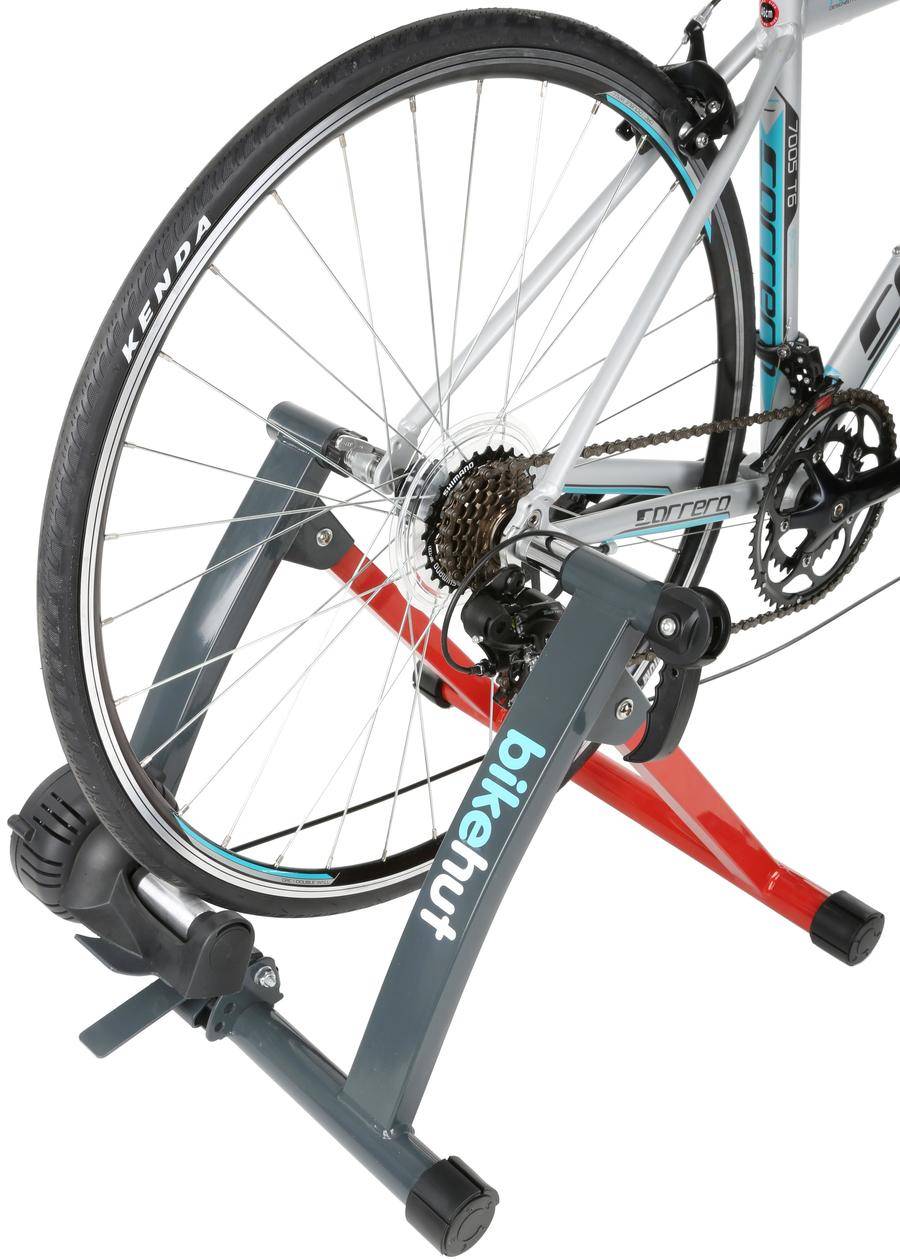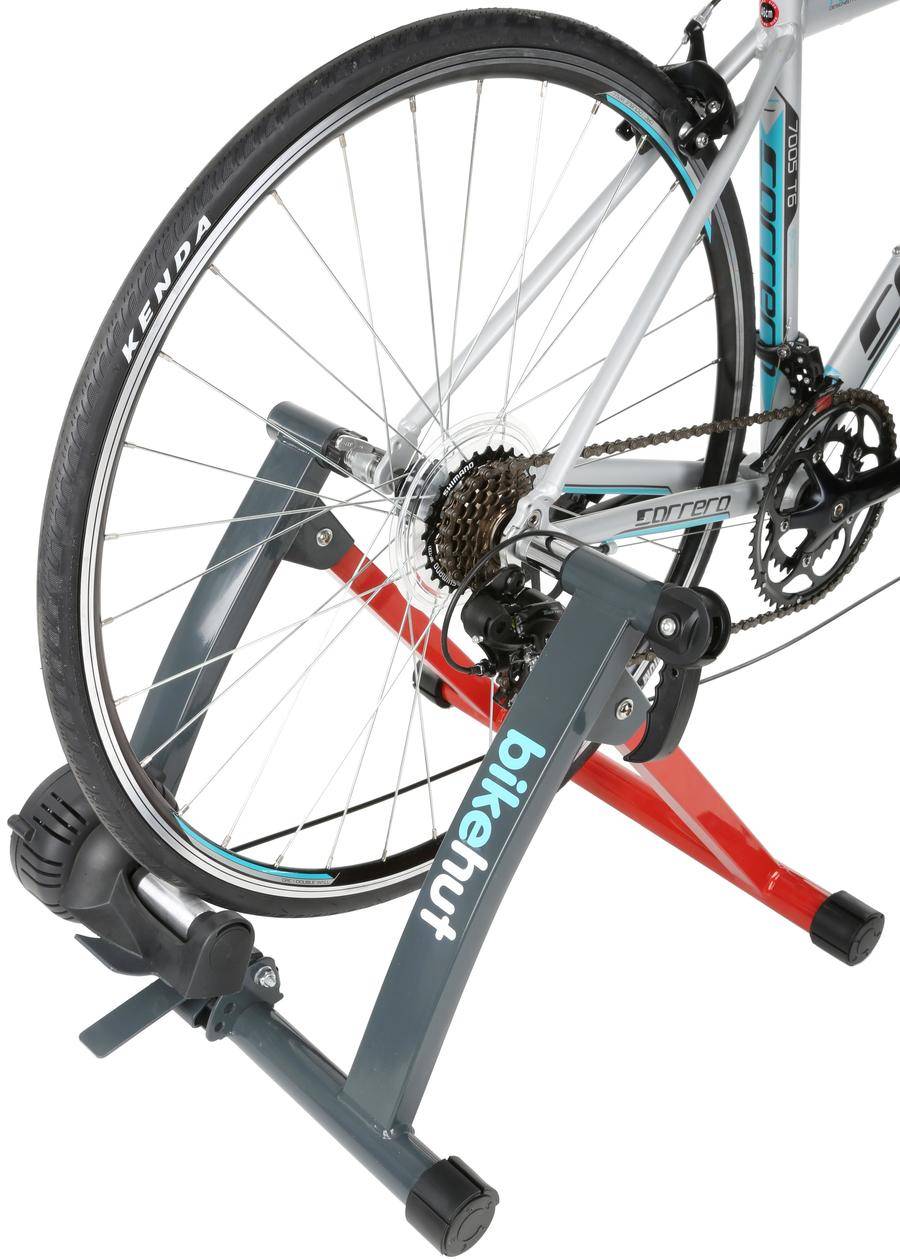 Direct drive
A direct drive trainer requires you to remove your bike's rear wheel and sit the rear drop outs onto the trainer. The chain then drives the trainer rather than your tyre. Some trainers come with a cassette, but for others you'll have to buy one or use your bike's. You'll also need to make sure that the freehub that's provided with the trainer is compatible with your chainset. Most trainers will come with a Shimano compatible freehub so if your bike uses Campagnolo you'll need to look into getting a Campagnolo freehub.
The resistance depends on the type of trainer - some use magnetic resistance, whereas others use a motor. Direct drive trainers are a lot quieter and more stable, and you also don't need to worry about wearing your rear tyre out! They also create a more realistic ride feel, as well as providing a consistent power transmission with no slip. As a result they also tend to be more expensive, although options like the Elite Turbo Muin are at the more affordable end of the scale.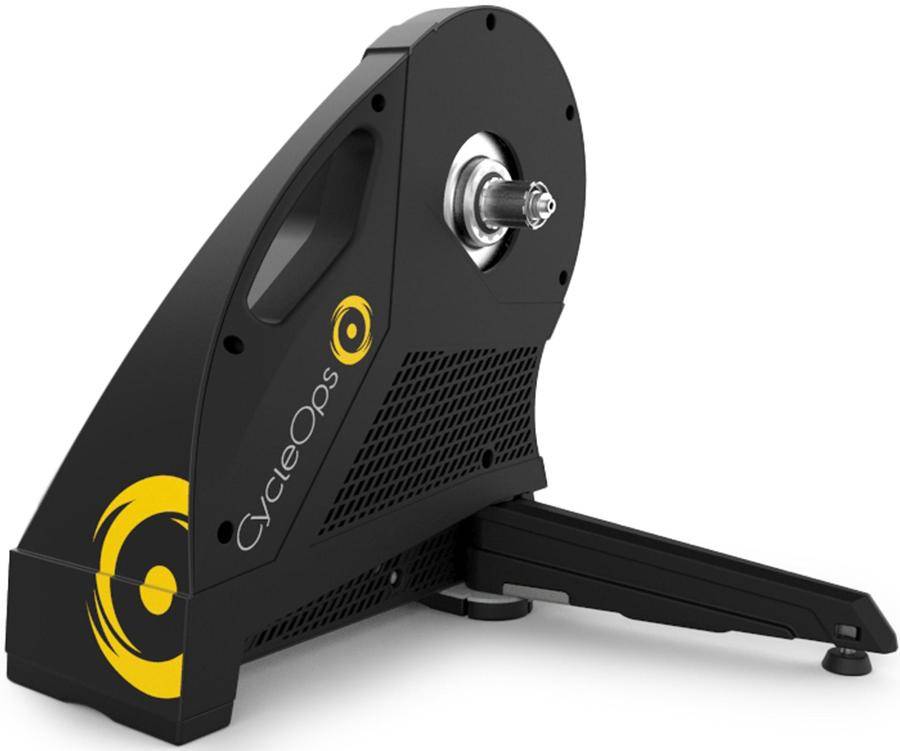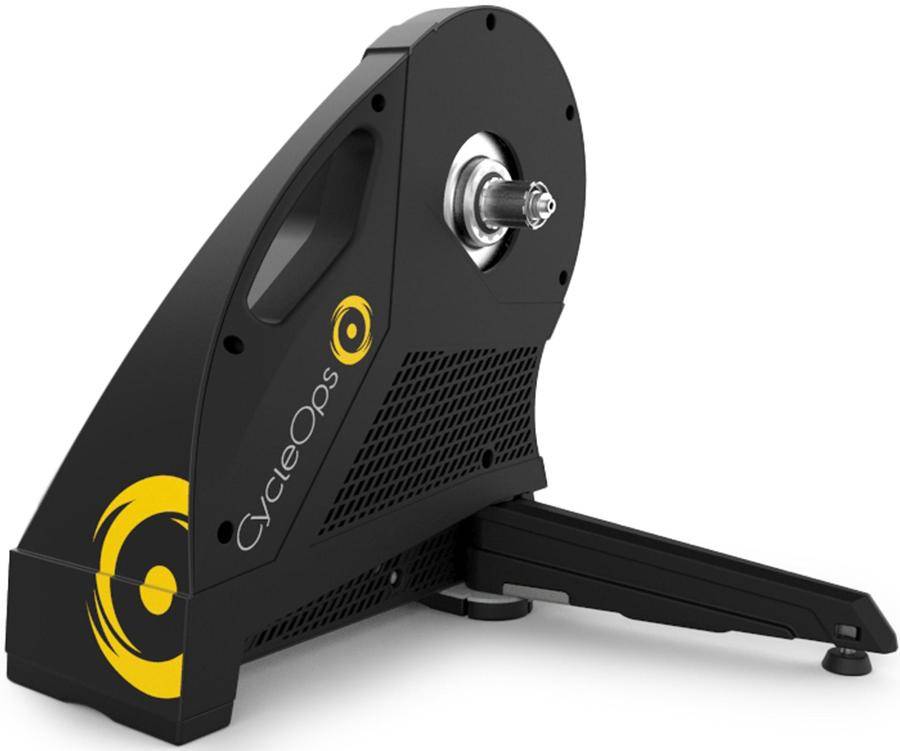 Rollers
At the other end of the technology scale are rollers. These consist of three cylinders mounted to a frame upon which you ride your bike. These are superb for improving core stability and technique and are an excellent alternative to turbo trainers for high cadence workouts.
Whilst they're a doddle to set up, rollers are a bit more of a challenge to use. They require great balance and concentration, but they recreate the sensation of road cycling more accurately than most other trainers.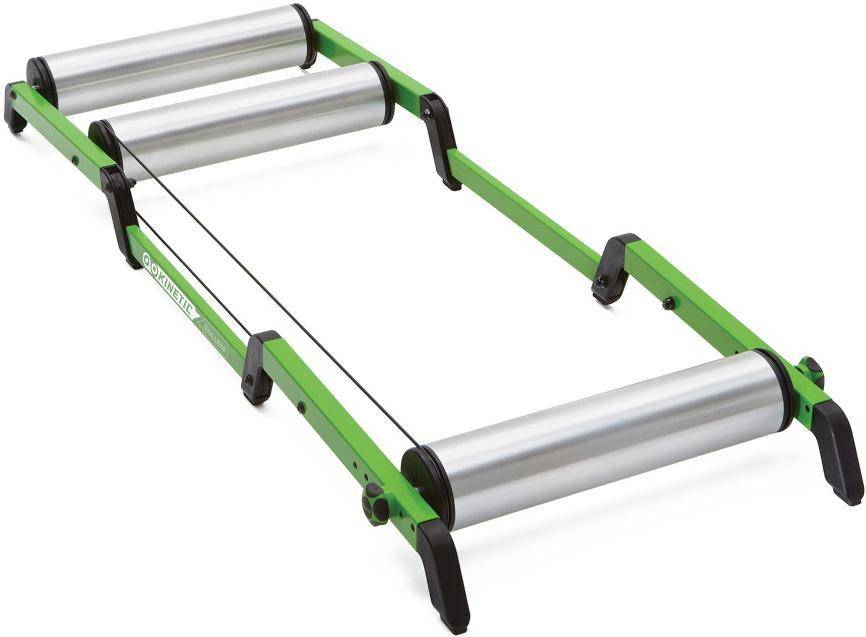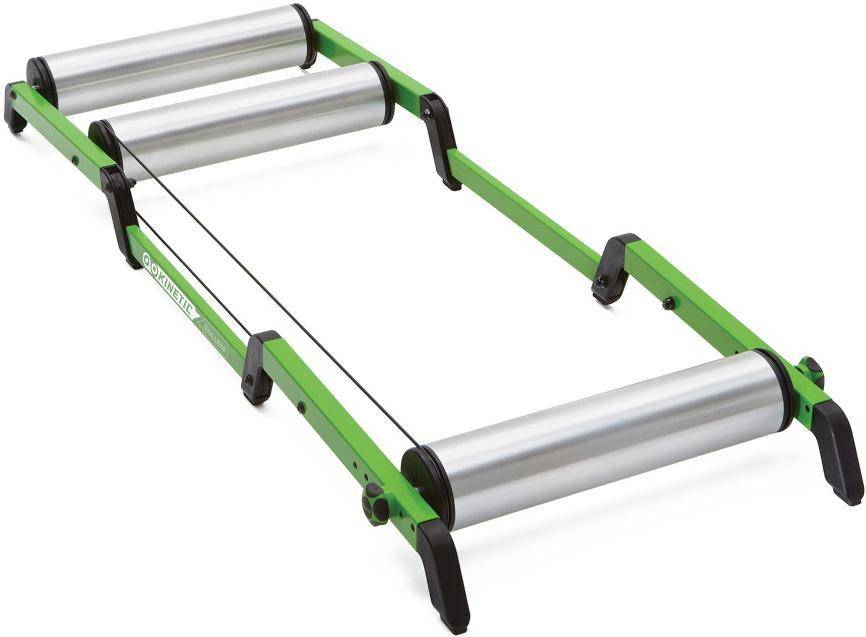 Types of resistance
Trainer resistance is measured in watts. The more watts, the more resistance the trainer can generate. Typically, more expensive trainers can produce higher resistance levels across a broader range of scenarios. Resistance on fully smart trainers will be shown as the maximum incline the trainer can replicate - for example a 7% incline.
Below, we've taken a look at the types of resistance available to choose from.
Air resistance
Also known as fan resistance, air trainers are usually the most affordable models and the choice of many beginners. The blades rotate and the wind they produce acts as resistance. However, they're also renowned for being pretty loud and the resistance can only be altered by changing gear on the bike. Because of these limitations, they're becoming less common.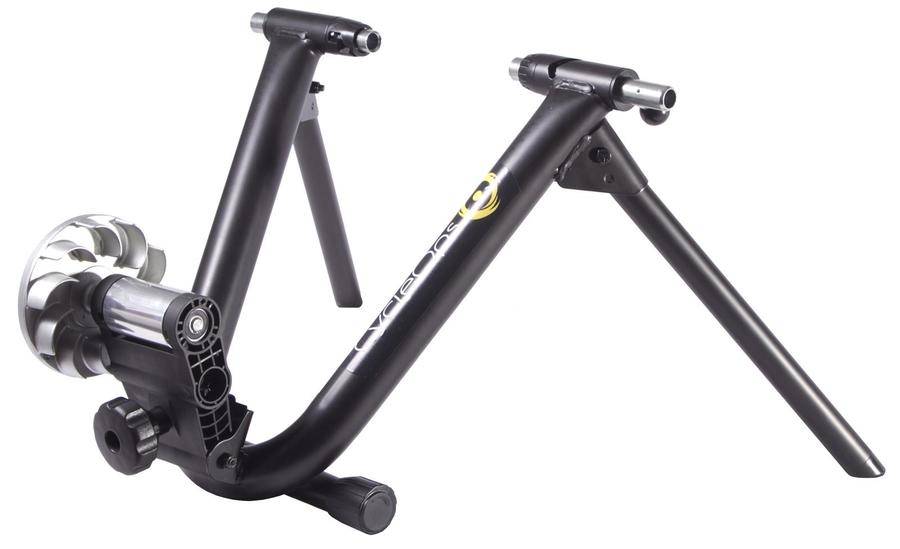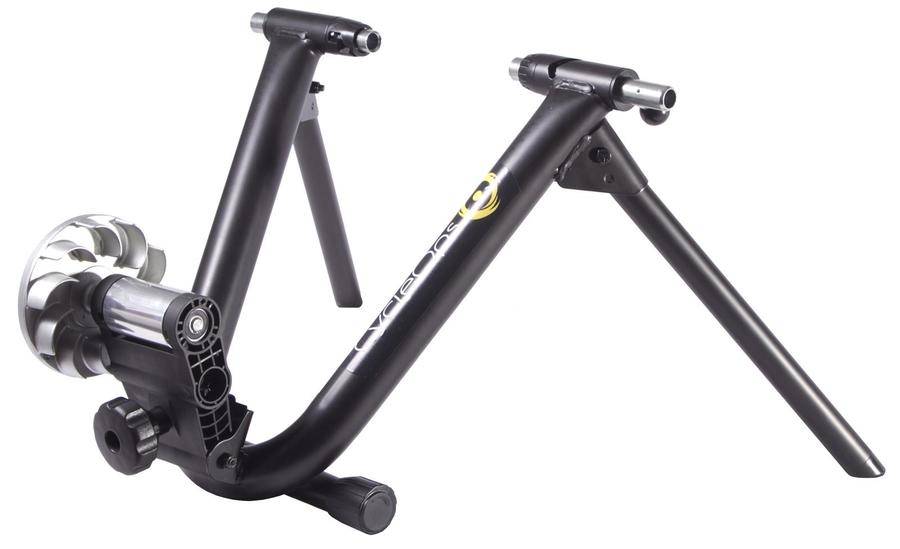 Fluid resistance
Designed for a quieter and smoother ride sensation, fluid turbo trainers have a propeller which rotates inside an oil-filled chamber. This creates a steadier level of resistance, controlled by your speed and the gear your bike is in. The resistance curve is progressive which means the harder and faster you pedal the more resistance you get, just like wind and friction resistance on the road. As well as providing a better ride feel, fluid trainers are also pretty quiet.
However, as resistance is controlled by the speed of the rear wheel and the gear you're in, this is one of the weaknesses of fluid trainers. They can't replicate low speed, high resistance scenarios such as steep hills very well.
Fluid trainers can only be one-way smart, not fully smart.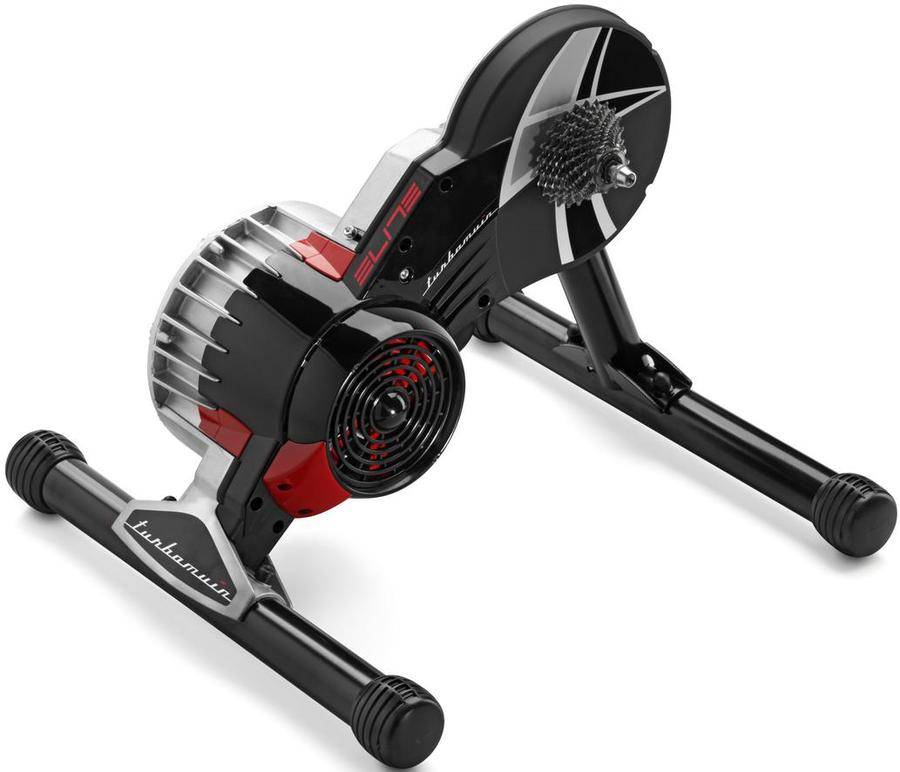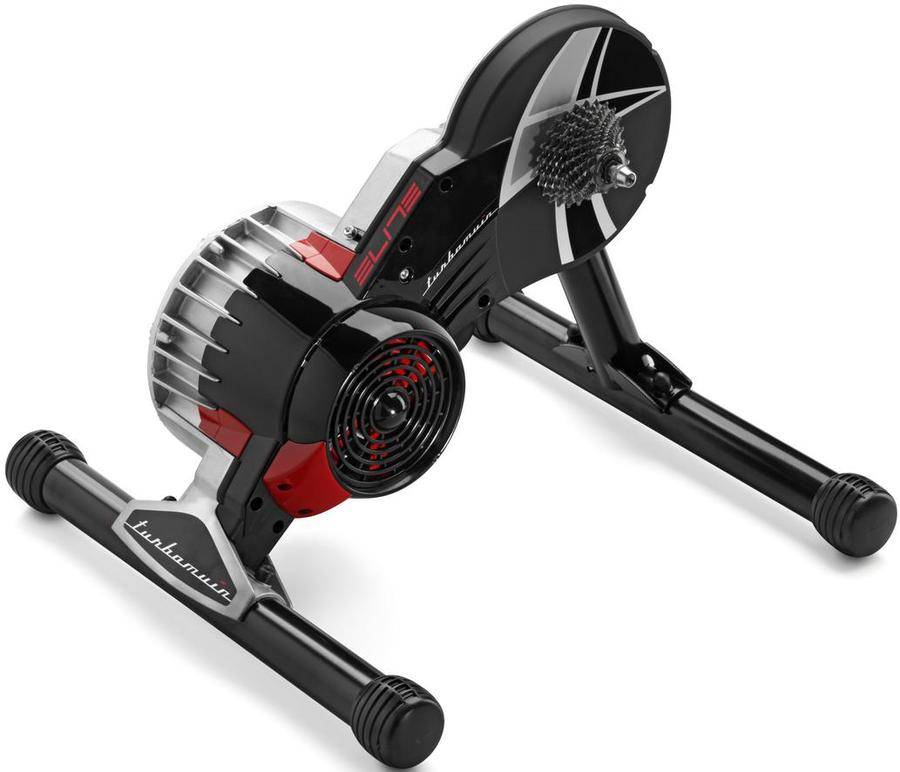 Magnetic resistance
A solid entry-level choice is a trainer with magnetic resistance, which is created by a metal plate spinning within a magnetic field. This makes the ride sensation more realistic and smoother than air turbo trainers, but not quite as smooth as fluid resistance turbo trainers.
Most mag trainers let you vary resistance by increasing the magnetic force. This can either be controlled on the trainer itself (by getting off your bike and manually changing it), or by using a handlebar-mounted remote, depending on the model. The number of resistance levels varies. Higher end trainers usually have more levels to choose from, typically up to around 10 levels.
The downside to magnetic trainers is that they can be noisy and aren't as smooth as fluid trainers, but they can replicate high power, low speed situations better than fluid. Higher priced models will be quieter, more realistic and more powerful.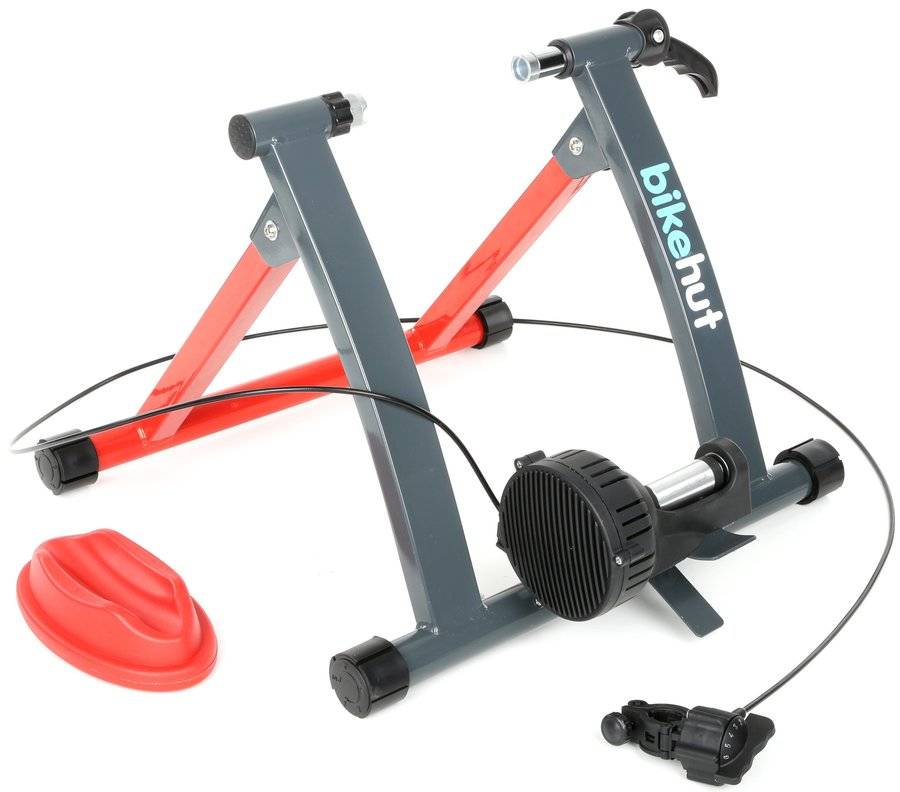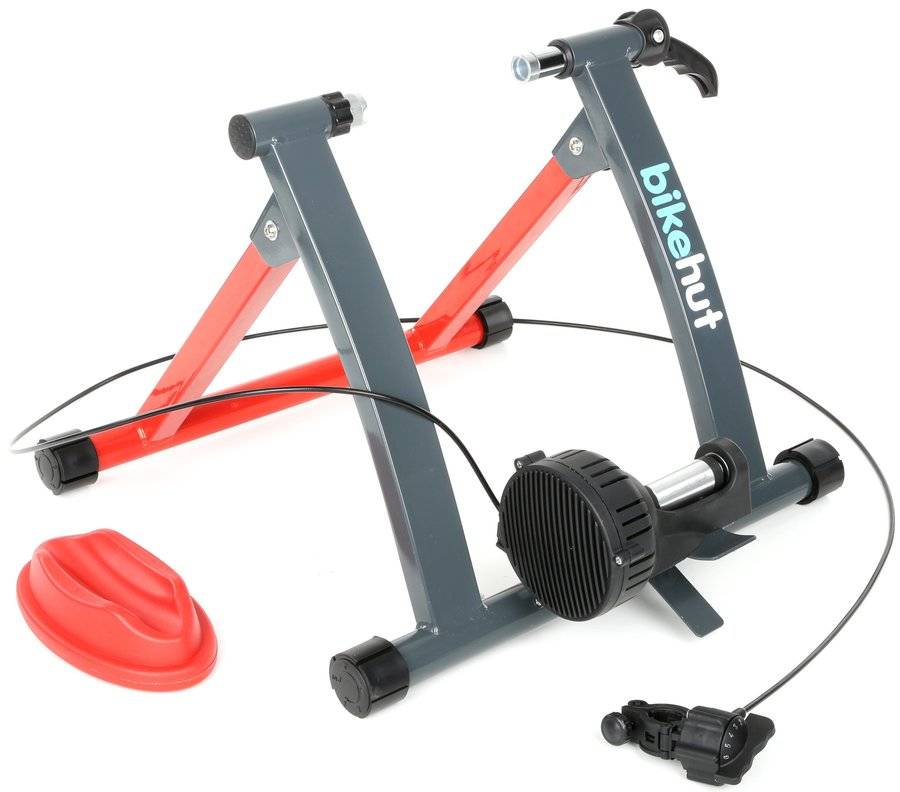 Electromagnetic resistance
Electromagnetic resistance works in a similar way to a standard magnetic trainer, but the resistance can be controlled in much smaller increments. Instead of having a number of set resistance levels, electromagnetic trainers can replicate very specific scenarios.
The resistance will be controlled by the training program or app you're using based on the profile of the course you're following.
These trainers typically provide the most cost effective way of getting into fully interactive smart training, and the cost may be less than you think. The more expensive models will be able to replicate steeper inclines than the cheaper models.
The one possible downside to these trainers is that they need to be connected to a power source.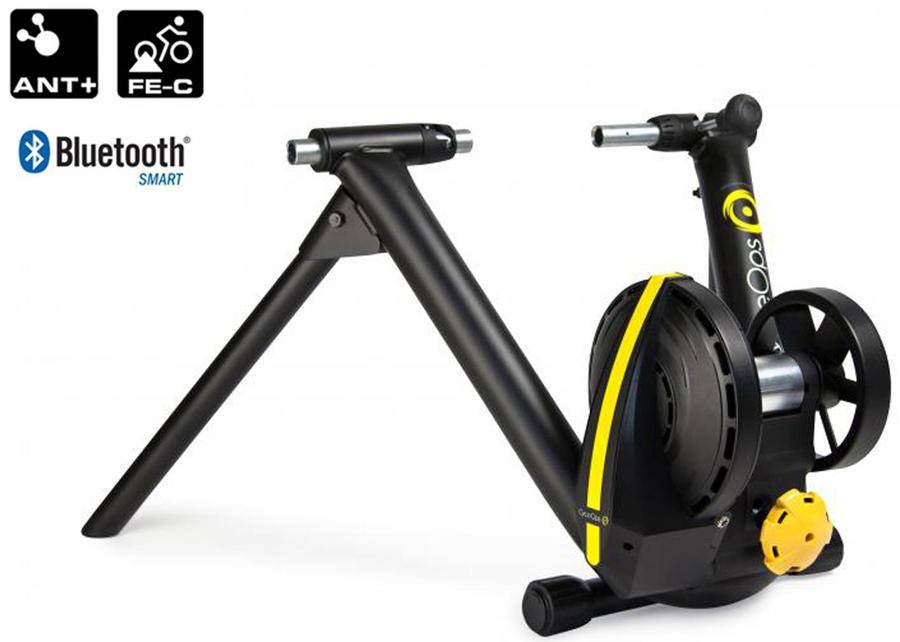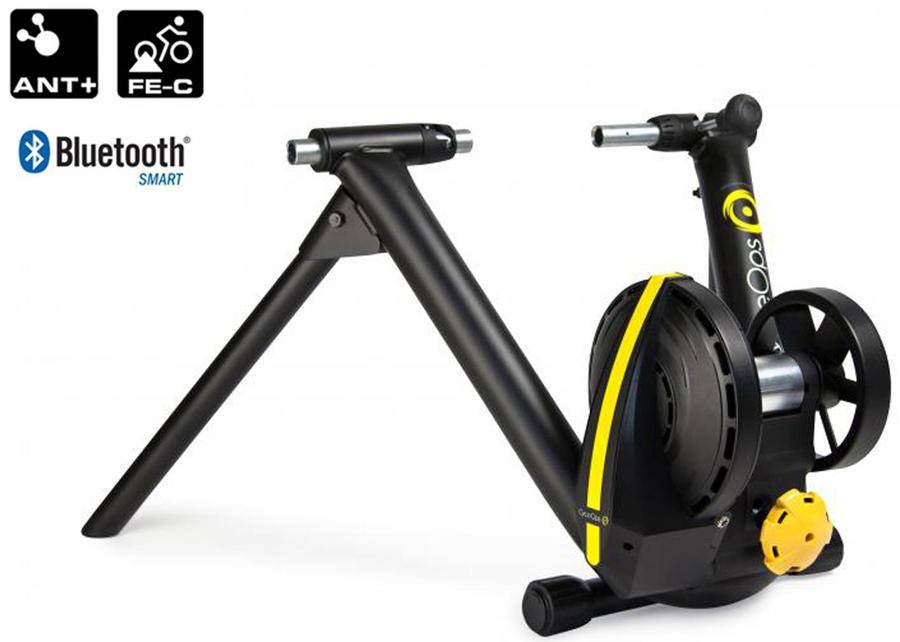 Motor resistance
Turbo trainers with motor resistance are the pinnacle of turbo training. Unfortunately, they have price points to match. Motor driven trainers use a motor to create resistance, and resistance levels can be varied infinitely, similar to an electromagnetic trainer. However, a motor gives an additional benefit: it can provide positive forward momentum, spinning your back wheel for you. As you go downhill the trainer will effectively accelerate you, so it feels as if you are truly riding downhill.
As these are the top end models, they also come loaded with other features. For instance, the Tacx Neo has a feature called Road Surface Simulation which replicates the feeling of riding on cobbles or gravel. Elite have countered that by offering accurate and consistent power measurement within 1% on their Drivo trainer.
Many of these trainers will need a power source, but some use the power generated by the rider instead, freeing you up to use the trainer wherever you like.
This technology is slowly starting to filter down, with all of the major brands beginning to offer more affordable models with many of these top-end features.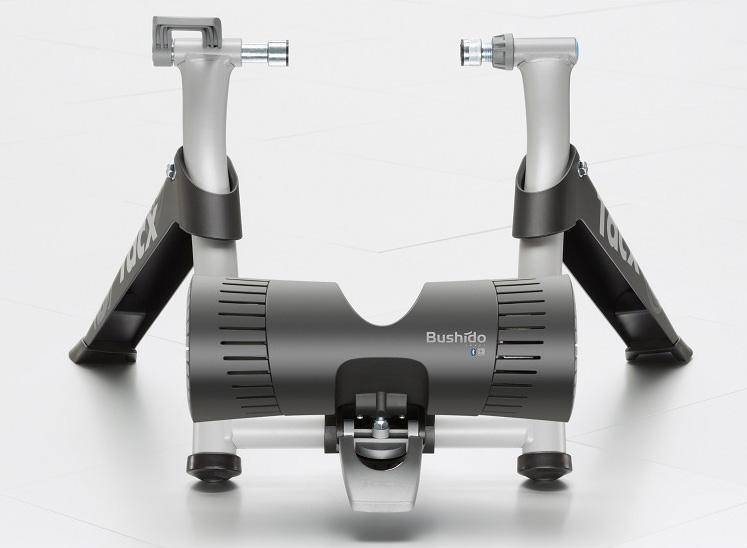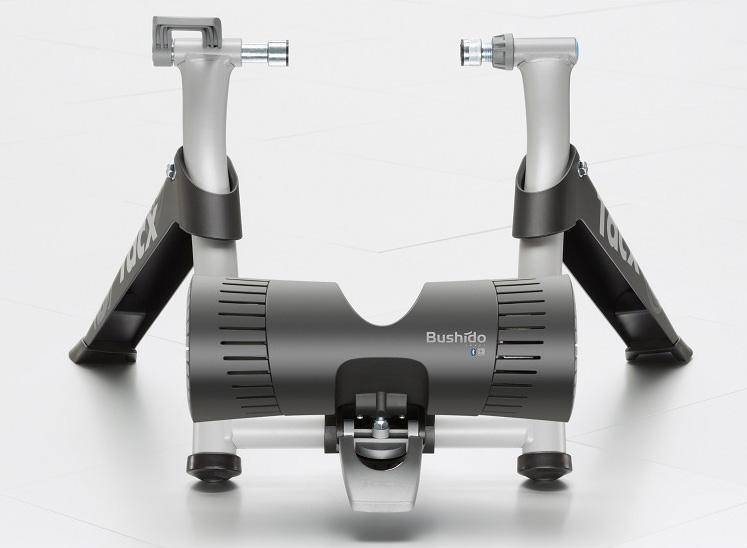 Combined fluid & magnetic resistance
This hybrid combination of both resistance types is a bit of a rarity, but a great idea that provides the best of both worlds and creates a really versatile training experience.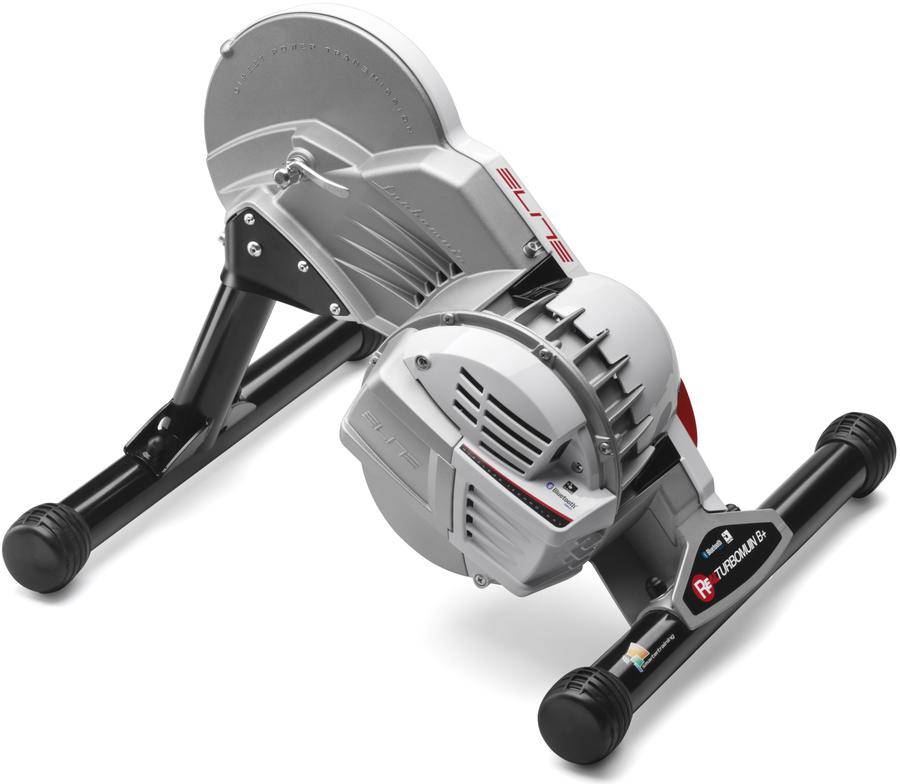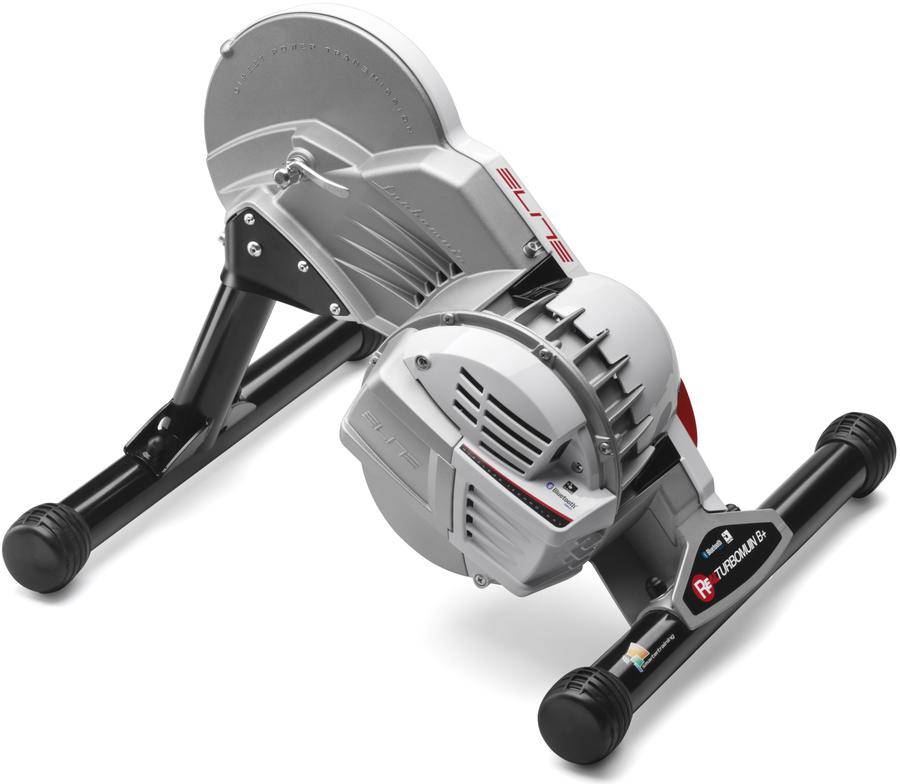 Making your mind up
When it comes to deciding what trainer's right for you, have a think about what your goals are. If you're looking to improve fitness as well as core strength, rollers may be your best match. Want to focus on power and sprints? Have a look at trainers that allow you to alter the resistance. Want a fun experience that will keep you motivated? Think about a fully smart trainer. Love competing against your friends on Strava? Consider trainers that sync with apps or cycling computers.
Folding and portability
Are you a bit tight for space in your home? Then a foldable trainer might suit you better, especially if you're looking for a trainer to pop in your car to take out for a pre-race warm up. If stability and ride quality are the priority then a trainer with a heavy, sturdy frame would be a good idea.
Accessories
There are a range of useful accessories to complement your new turbo trainer. Some essentials include:
Trainer tyres
Specialised trainer tyres are a great idea if you're putting in long or powerful sessions on your trainer. Wheel on turbo trainers will unfortunately wear your rear tyre down, but swapping it out for a specialised trainer tyre (which are a lot tougher and made to withstand trainers) will mean you don't have to worry about it. Alternatively, opt for a cheap spare tyre that you use only with the trainer.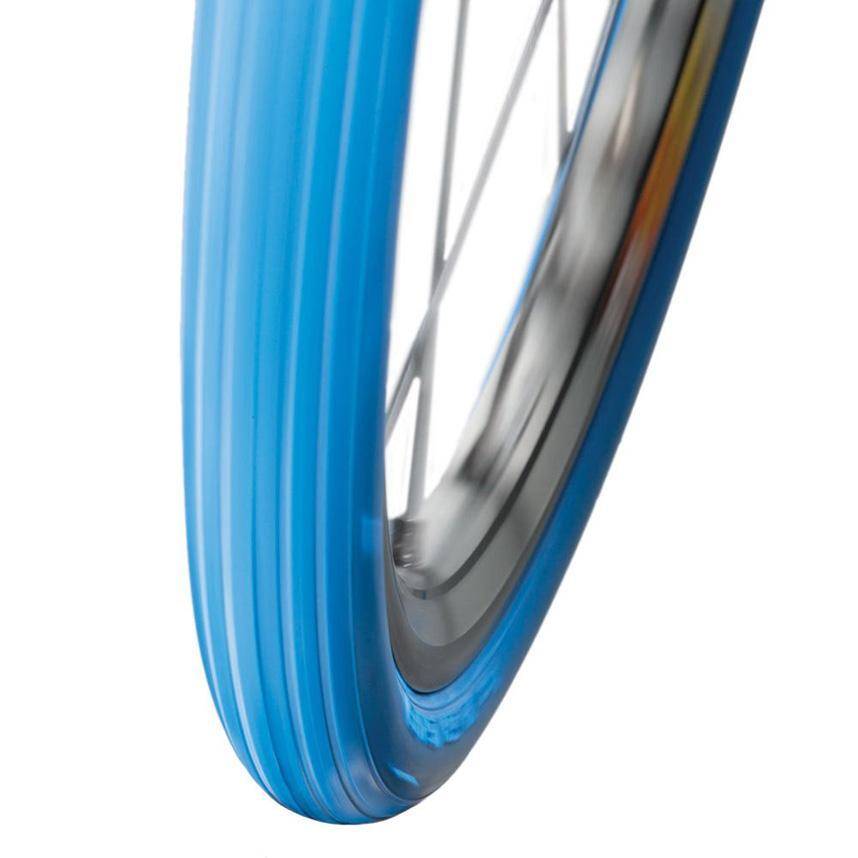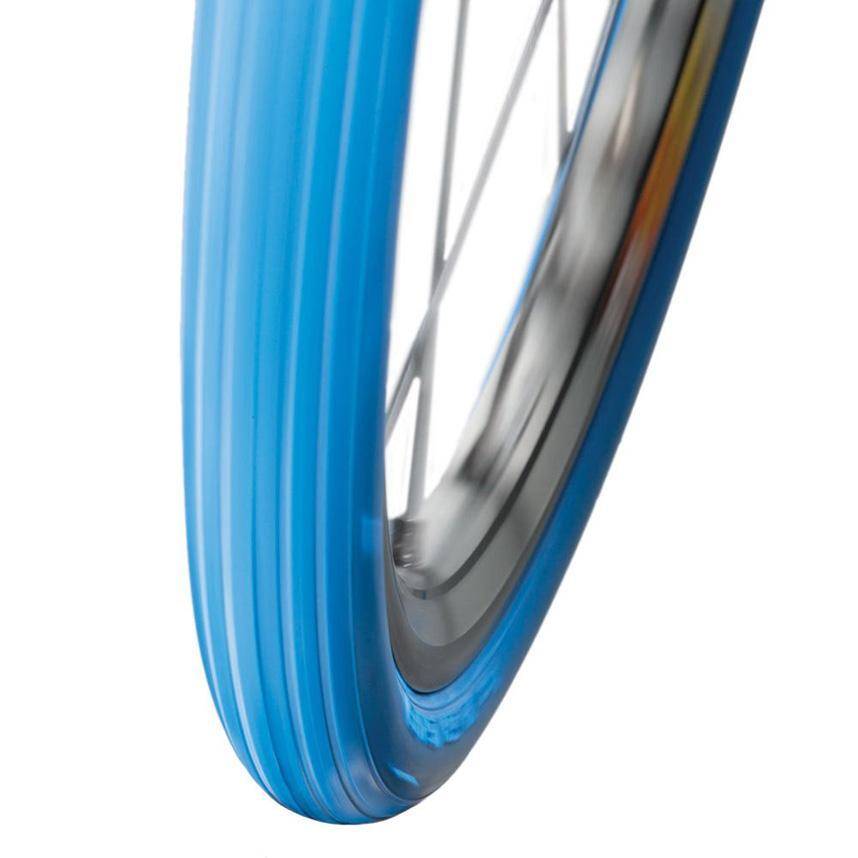 Trainer mat
Put the trainer and your bike on a trainer mat to protect your floor from sweat and to dampen some of the noise and vibration from the trainer.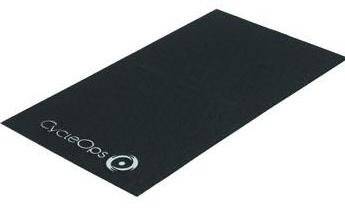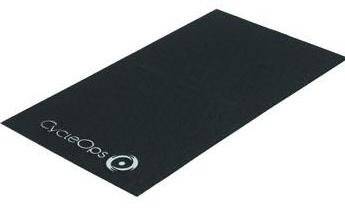 Tablet holder
If you've got a smart trainer and you're going to use it with a tablet or smartphone, a tablet holder will position the app right in front of you so it's easy to see and reach. Trust us: it kind of ruins the smart training experience if your tablet is too far away for you to see the course you're following or to control the app.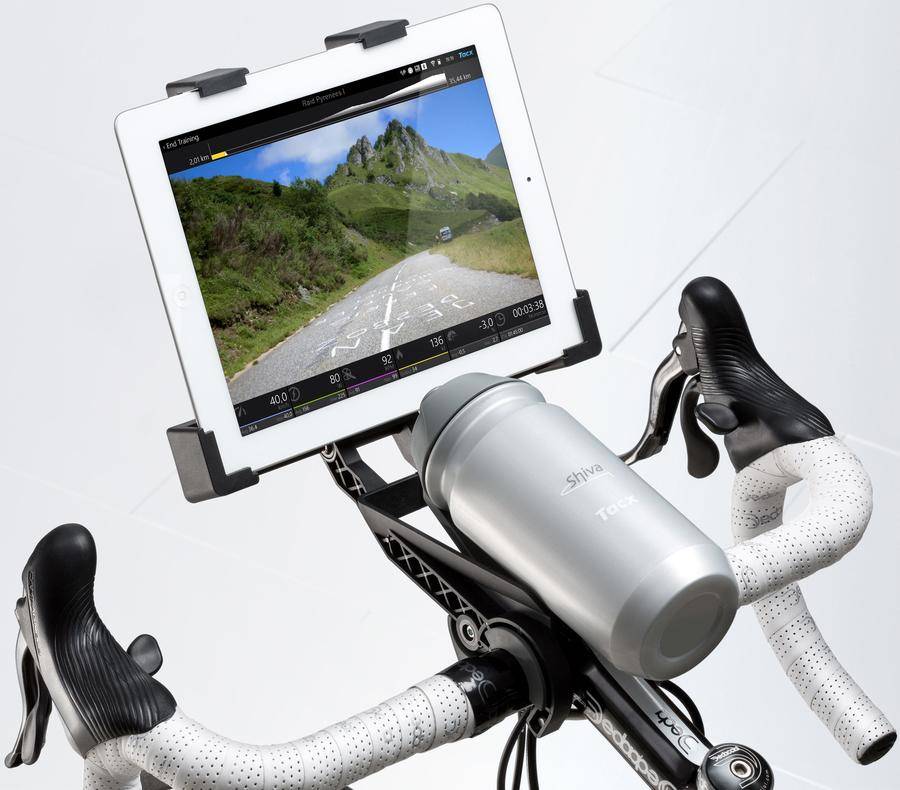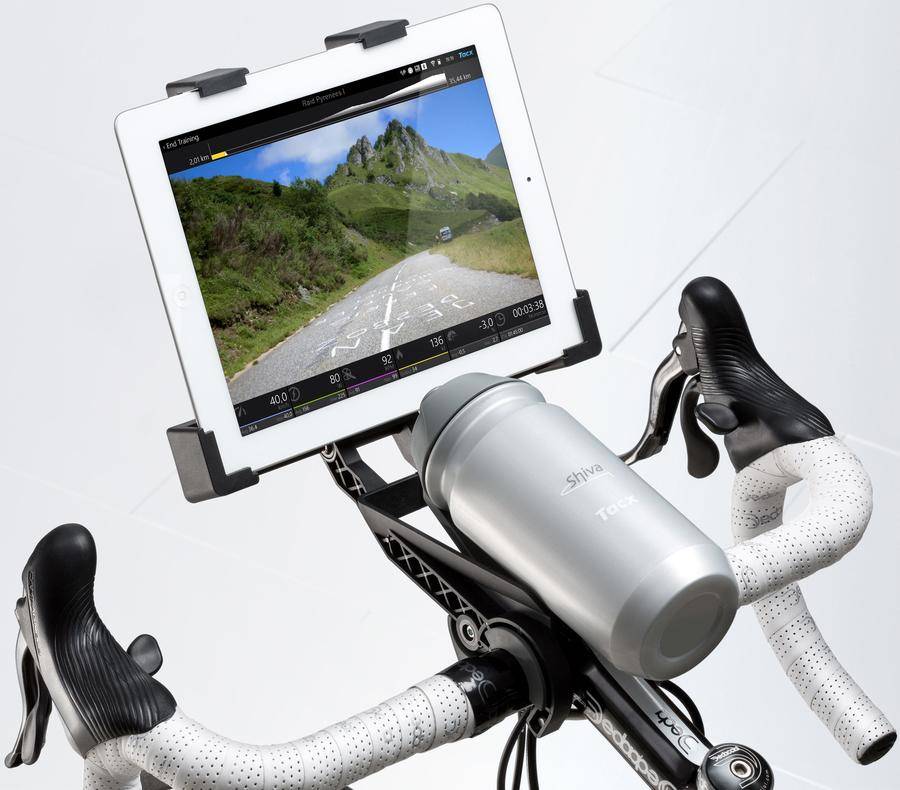 Heart rate monitor
You'll get the best out of your training session if you target specific heart rate zones to achieve the goals you've set yourself. A Bluetooth heart rate monitor will connect up to your app so you can see your heart rate as you train.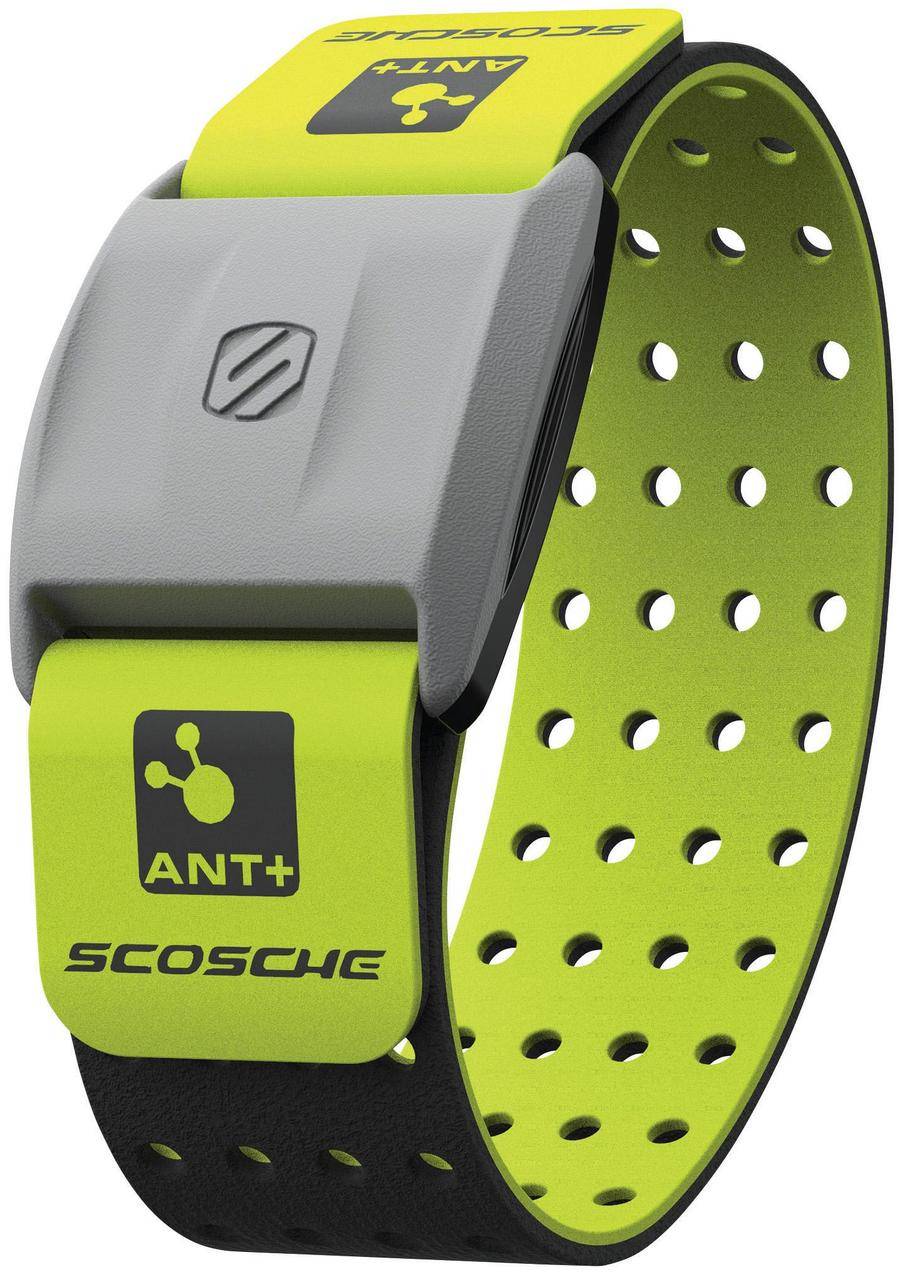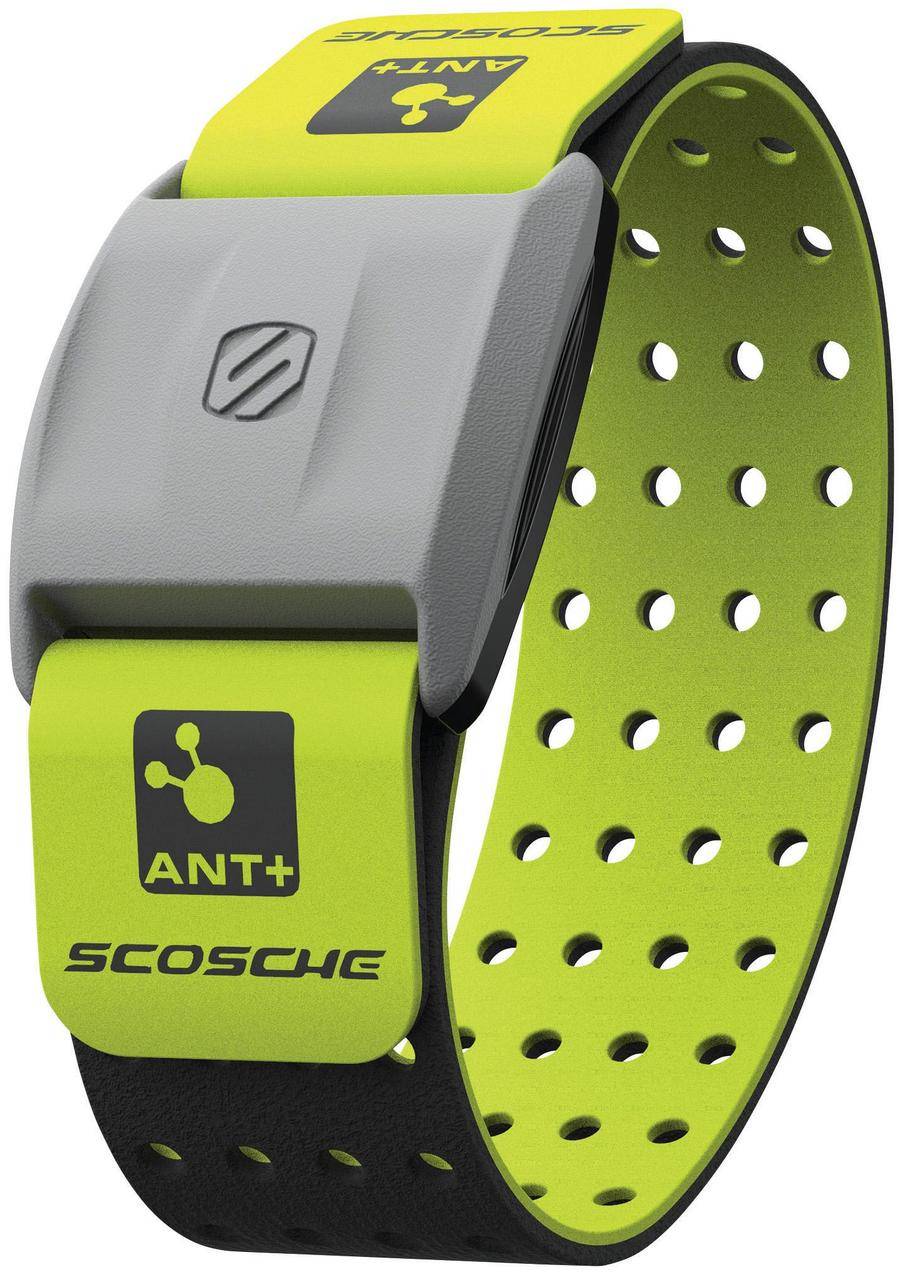 Shop all turbo trainers