Back to results
Halfords Roof Box Fitting Service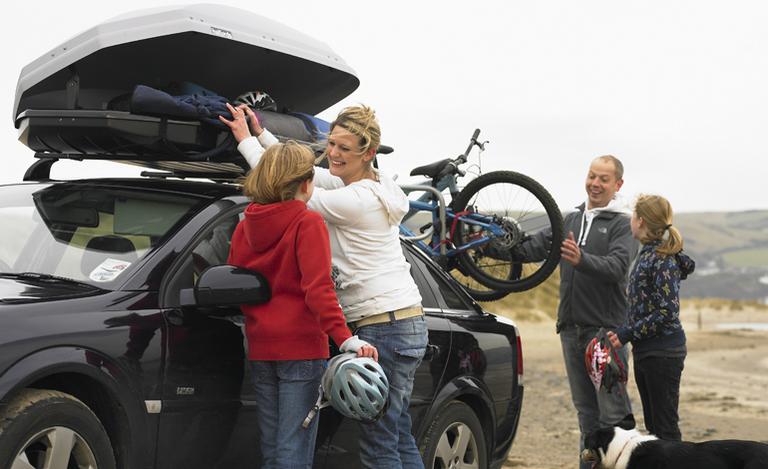 Not sure how you're going to fit your roof box? Let us do it for you! Read about our roof box fitting service here.
Halfords' Roof Box Fitting Service
If you're heading off on a trip and need some extra room to carry all your stuff, a roof box is the perfect solution. Here at Halfords, we can fit your roof box and show you how it's done so you can do it yourself in future.
If you'd like to find out more about roof boxes, head over to our buyer's guide for a rundown on features to look out for. Once you've picked your roof box, we can fit it for you for just £15/€20. If you'd like us to fit some roof bars at the same time, we can do both for just £25/€35.
As well as fitting your roof box, we can assemble it and show you how to fit it yourself so you'll be able to easily do it next time.
How Do I Get My Roof Box Fitted?
If you're buying your roof box in-store, speak to one of our in-store experts who'll be more than willing to help you out!
If you're buying your roof box online, you can have it fitted if you choose to Click & Collect your order. All you need to do is:
Add the roof box (and any roof bars if required) to your basket
Once you click Checkout, you'll be given the option to purchase the fitting service.
After you've placed your order, your local store will give you a ring to arrange the perfect time to fit your roof box.
Terms and Conditions
We can only fit roof boxes bought from Halfords. To book a fitting with one of our fully-trained colleagues, just get in touch with your local store. Fitting is subject to vehicle inspection.
Shop Roof Boxes