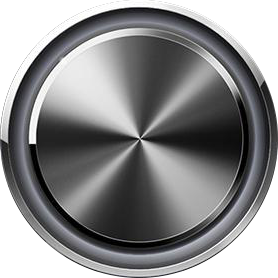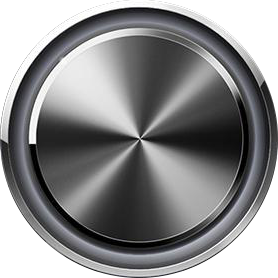 I Want...
More Features
From phone calls to navigation, get more from you car stereo.
Be sure to look out for these features when choosing the right stereo for you...

Hands free calls and voice activation

App-based maps and navigation

Access your music library and enjoy your tunes

Read and access your messages
App Based Functionality

Enjoy many of your apps via your new built-in display.
Make use of your iPhone's Siri or Android's Google functionality through your stereo.
Interact with all your music apps.
Send and receive messages.
Make phone calls.
A safe way to interact with your phone.
Huge range of functionality.
Makes navigation simple.
Listen to DAB Radio & Stream Spotify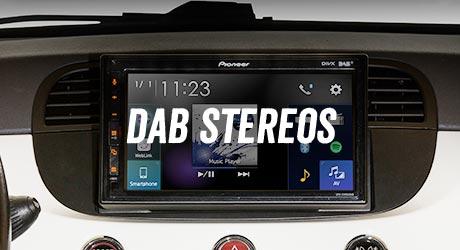 Access more of the music and stations that you love.


Better sound quality through DAB stations.
Listen to dozens of stations compared to FM or AM.
Wireless calls and music streaming from your phone.


Music, calls and navigation, wirelessly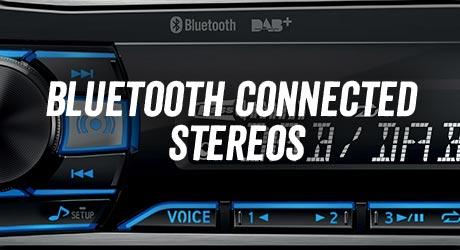 Connect your phone to your new FM or digital stereo via Bluetooth.
Wireless connectivity to make & receive phone calls.
Play, skip and pause your music wirelessly.
Hear your navigation audio through your car's speakers.
The easiest way to listen to DAB Radio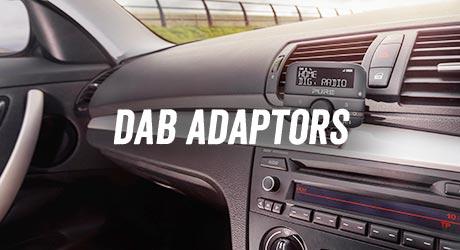 Add digital radio to your car without changing your stereo.
Get DAB radio without changing your stereo.
Better choice and sound quality through DAB stations.
Wireless music streaming from your phone.
Play music through your stereo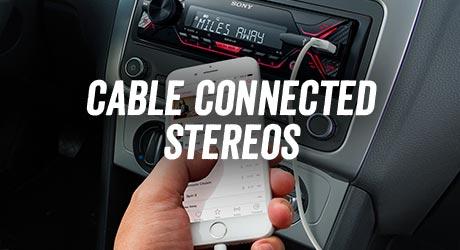 Connect your phone to your new car stereo.
AUX or USB cable connection.
Play music on your phone through your speakers.
Listen to FM radio stations.


Get everything you need with a car audio bundle
Stereo + Fitting + Parts + Demo*
Our car audio bundles are handy if you want to drive away with your new car audio system fully fitted.
Once you've booked your appointment online and chosen your car audio system, our installation experts will get everything looking and sounding fantastic, before giving you a full demonstration so you know how everything works.
Our fully fitted prices also include any additional parts and labour.
That just leaves you with the most difficult job - picking the right playlist!
Just select 'Upgrade to Fully Fitted Bundle Deal' when viewing the product.
*Steering wheel control requires an additional charge. Fitting subject to vehicle inspection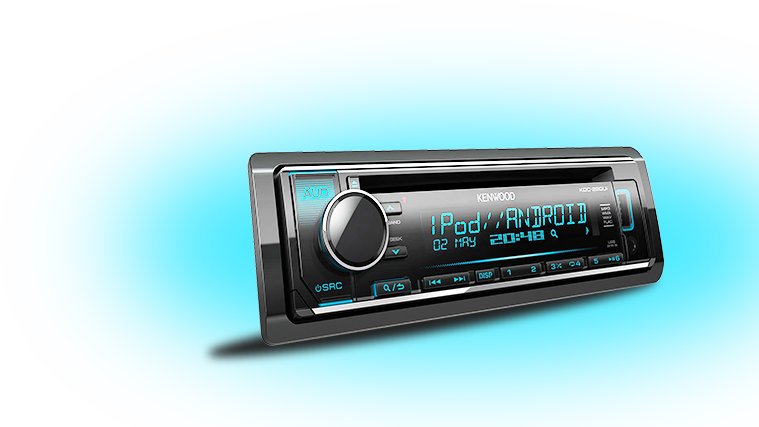 How do I get my car stereo fitted?

In store
If you're buying your stereo in-store, speak to one of our car audio experts and we'll be more than willing to help you out!
Click & Collect
If you're buying your stereo online, you can have it fitted by selecting the Click & Collect option in the checkout.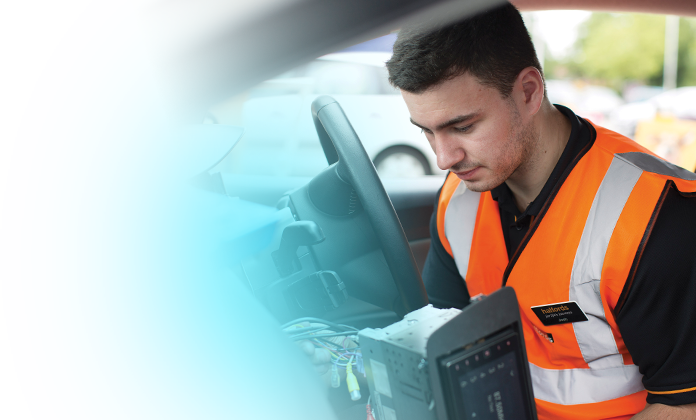 I Want...
Better Sound Quality
From crystal clear speakers to big bass amps, we've got you covered.
Be sure to look out for these factors when choosing the right speakers or amp for you...

Enjoy punchier bass with a subwoofer

Tweak your settings to suit your style

Crisp vocals with a speaker upgrade

Get serious volume with an amplifier
Enhance your sound quality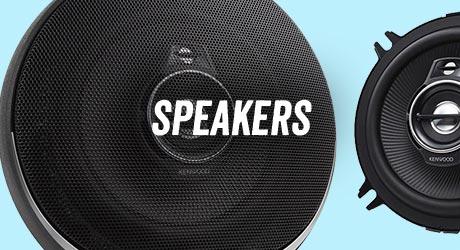 Upgrade your car's sound system to get the most out of your music.
Choose from a range of powerful, stylish speakers.
Amps to boost the volume without distortion.
Fully fitted in your vehicle from only £30.
Smoother all around sound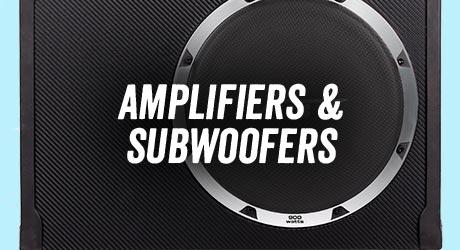 Systems designed for low frequency and hard, punchy bass.
Enhanced clarity and sharper sound.
Fits in any space - in the boot or under seats.
Fully fitted in your vehicle from only £30.