Joie Savvy Baby Carrier - Marina
ONLINE EXCLUSIVE
Halfords Recommends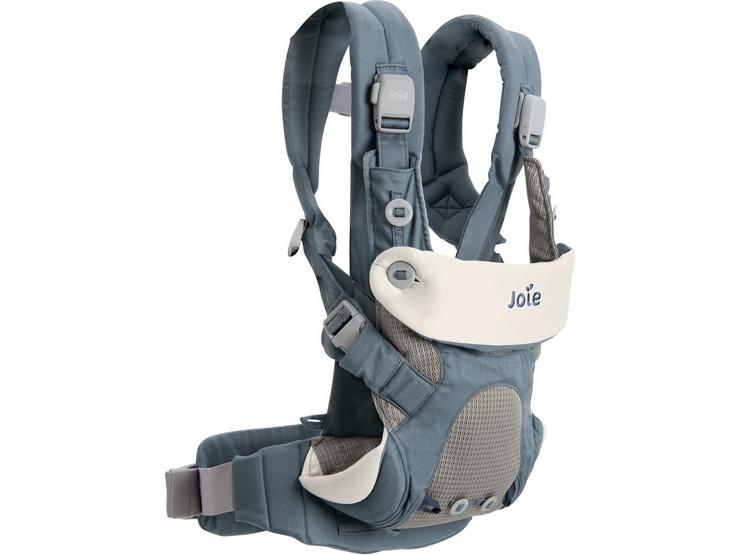 10 people are viewing now
5 purchases during last 48 hours
Joie Savvy Baby Carrier - Marina
Age Band : Birth - 3 years
Pushchair Direction : Rearward and forward
Weight : 0.97kg
Joie Savvy Baby Carrier - Marina
Careful engineering cradles your infant's naturally C-shaped spine, hugging them in their favourite fetal position.
Lighten the load with a smart and secure strap that distributes weight evenly and adjusts easily for a finetuned fit.
Optimal support lets your little one sit smart in an ergonomic M-shaped position that promotes healthy spine and hip development, certified hip healthy by the hip dysplasia institute.
4in1 carrying positions offer baby optimal support and a change of scenery all while keeping them close.
Easy to take baby in and out.
Clever autoclick™ magnetic buckles on the shoulder straps allow you to easily put on and adjust the carrier by yourself.
A handy sun hood lets baby take in bright days and fresh air without the glare.
Clever windshield keeps chills at bay on a breezy day protecting tiny heads and faces.
Soft but sturdy support cradles little heads so even the tiniest babies can snuggle up securely as you stroll.
Shoulder strap adjustment - the adjustment buckle slides smoothly so wearers of all sizes will walk tall with a tailored fit.
Silky mercerized cotton is crafted to be extra soft against delicate baby skin, snugly cocooning your little travel bug.
Clean up is a snap with a removable absorbent infant bib that pops off.
Breathable fabrics - don't sweat it – these airy, lightweight fabrics allow baby's skin to breathe easy.
Machine washable - comes clean in the laundry machine, so you can wash your hands of scouring or scrubbing.
3.5 to 16 kg (approx. 3 years)
Meet
Savvy Baby Carrier - Marina
, Joie's first tote-in-comfort body carrier. Carry your precious cargo in comfort - keep baby close in the ergonomic carrier that makes babywearing all about hugging, not lugging.
Back comfort support - lighten the load with a smart and secure strap that distributes weight evenly and adjusts easily for a finetuned fit. With padded and plush shoulder straps, putting your back into it has never felt so comfortable.
4in1 carrying positions -
4in1 carrying positions offer baby optimal support and a change of scenery all while keeping them close. Wear them up front facing you or facing out (with or without their integrated infant booster) or tote them on your back once they've grown a bit bigger.
Easy on, easy off -
clever magnetic buckles on the shoulder straps allow you to easily put on and adjust the carrier by yourself, no arm twisting or extra set of hands necessary. Babywearing shouldn't be a puzzle – the Savvy makes it a snap.
C shaped spine support -
careful engineering cradles your infant's naturally C-shaped spine, hugging them in their favourite fetal position that's best for both snuggling and developing. The Savvy is mindfully designed to keep babies calm and comfortable, curled up close with reduced pressure on tiny hips and backs.
Ergonomic M shape -
optimal support lets your little one sit smart in an ergonomic M-shaped position that promotes healthy spine and hip development, certified hip healthy by the International Hip Dysplasia Institute.