Bikes: Try Before You Buy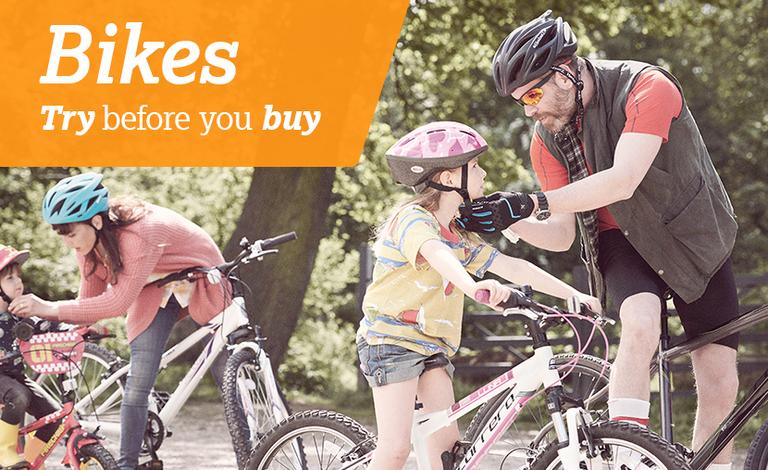 Buying a bike is a pretty big commitment, so it makes sense that you may want to try before you buy. And with Halfords, you can do just that!
How does it work?
If you're looking to buy a bike and would like to try one out, simply speak to one of our colleagues in your local store and they'll be more than happy to help you out.
They'll ensure the bike is the right size for you and that you're able to sit on it comfortably, so you can feel confident that you're choosing the right bike to suit your needs.
When coming in store for a bike fitting, it's a good idea to make sure you're wearing appropriate footwear.
Electric Bikes
Fancy trying out an electric bike? Our e-bikes need to be ridden outside in order for you to experience their full benefits, which is why we offer a free test ride of up to six hours!
Discover more about our free e-bike trials.
Shop all Bikes