Tacx Turbo Trainers
Beginning as a bike repair shop in May 1957, Tacx evolved into a company with great passion for sport and technique.
Since its founding,Tacx have been highly involved in cycling, guiding the decisions of the business to bring them to where they are today – an innovative, high-tech company producing smart training solutions for cyclists.
One of the main strengths of Tacx lies in the fact that practically everything they design is manufactured in-house, with product ideas optimised, developed and tested under one roof to enabling Tacx to guarantee high quality products.
Tacx are a partner of many cycling teams, and partner with federations like the UCI to make sure Tacx products are what customers are looking for, developed in co-operation with professional riders.
Tacx's passion for cycling drives the organisation in all departments – from purchasing to production, to development and logistics, their range of products inspires customers to push their limits.
Explore the range of Tacx products available at Halfords online today.
Tacx Neo 2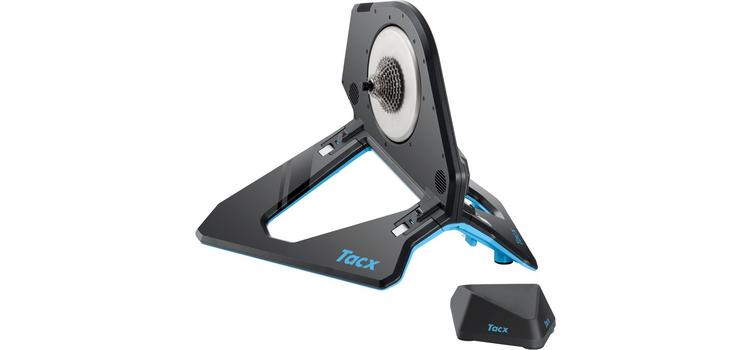 The pinnacle of indoor bike training – introducing the Tacx Neo 2 Turbo Trainer.
To ensure you get the most out of your training, this Tacx Turbo Trainer utilises incredible features such as Road Feel, Dynamic Inertia and Descent Simulation.
Pedal Stroke Analysis is a new addition for the Neo 2, allowing you to precisely measure and analyse your pedalling technique, including left and right balance.
Combined with a contactless capacitive cadence sensor providing accurate cadence measurement without an external sensor, you have all the information you need to improve the efficiency of your technique.
For competitive riders, the Tacx Neo Smart Turbo Trainer features left and right power data, allowing you to measure the power distribution between both the left and right pedals.
The more powerful chip within the Tacx Neo 2 Turbo Trainer provides you with a smoother, quieter ride, and a more responsive resistance control to accurately respond to changes in course profile even faster than before.
The Tacx Neo 2 is able to simulate climbs up to 25% and resist sprints up to 2,200 watts.
Explore more features available on the Tacx Neo 2 Turbo Trainer online at Halfords today.
Shop Now
Tacx Flux S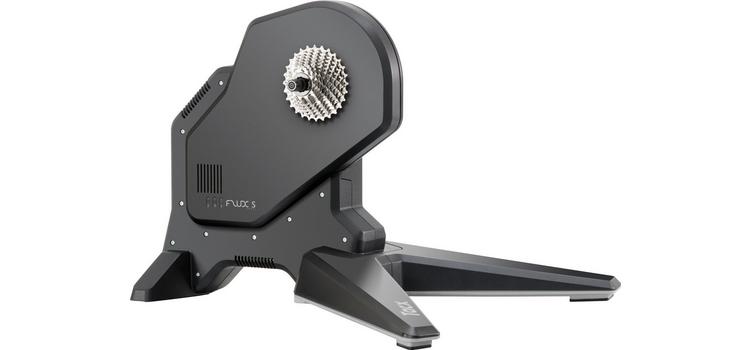 The Tacx Flux S is a reliable, accurate and realistic trainer that calculates your power accurately to within 3%.
The key to keeping track of your performance and progress, the Tacx Flux S comes with smart technology, allowing you to connect your favourite applications to see how your performance is adjusting and improving over time.
Using the Tacx Utility app, you can easily update your Tacx Turbo Trainer to the latest version so you can always make use of the latest Tacx improvements and features.
The 7kg flywheel delivers a smooth ride feel and swift responsiveness ensuring the same sensation of riding on the road.
Vibrations and noise level are kept to the absolute minimum resulting in the quietest flywheels equipped trainer available.
Explore more features available with the Tacx Flux S online at Halfords today.
Shop Now
Tacx Antares Rollers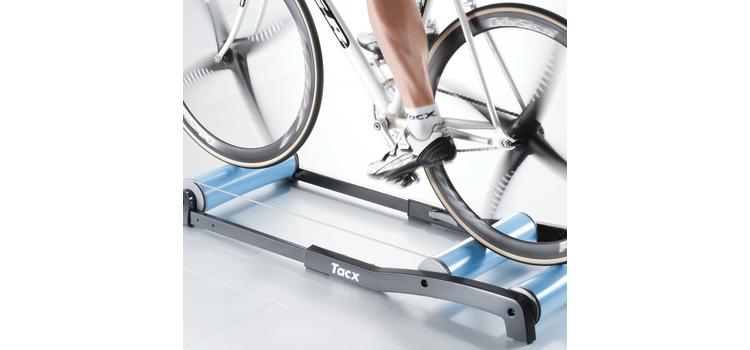 With conical rollers that ensure your bike always remains in the middle of the roller, the Tacx Antares Rollers enables you to train confidently and safely.
These Tacx Rollers are designed to help you reach your maximum momentum and smooth action whilst you're training.
Offering a sliding design to make transportation easy, the Tacx Rollers collapse to measure only 80cm, resulting in easy storage and the ability to transport the Tacx Antares with ease.
Find out more about the Tacx Antares Rollers online here at Halfords.
Shop Now