Prologo Proxim W400 Sport T2.0 Saddle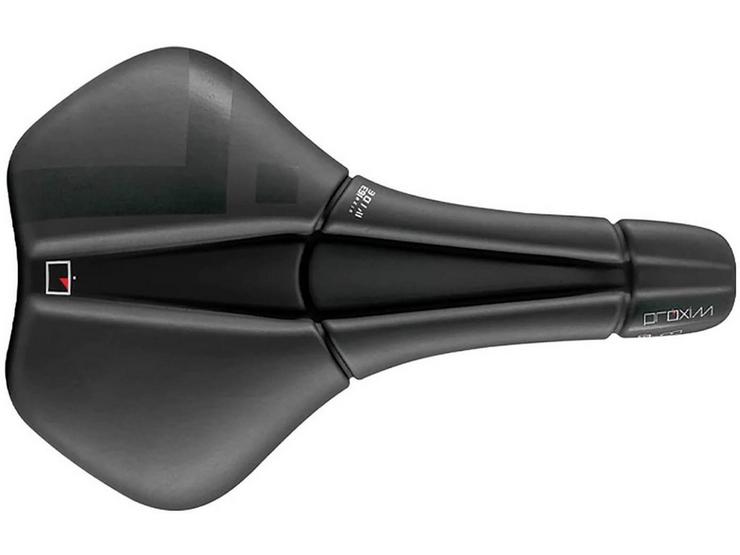 10 people are viewing now
5 purchases during last 48 hours
Prologo Proxim W400 Sport T2.0 Saddle
Perfect for E-bikes or standard bikes
Lasting comfort on longer rides
T2.0 Steel rail
Prologo Proxim W400 Sport T2.0 Saddle
Size: 250x153mm/250x163mm
Weight: 245g (163mm)
Rail: T2.0 Steel
Cover: Microfibre + Grip
Padding: Light Foam
MMS- Multi-Sector System
Proxim W400 is the newest member of the Proxim family. Ideal for both e-bikes and standard bikes, for off-road use but also for commuting/leisure thanks to its size and padding levels (Multi Sector System).
Proxim W400 is available in 2 widths: 155mm (for a more sportive use) and 165mm (for a more trekking, leisure and commuting use); thanks to its short length (255mm) the contact points and pressure peaks in the perineal area are reduced.
Optimsed nose: wider and inclined downwards.
Active Base System: a hollowed shell that let's take advantage of all the benefits of a Perineal Channel, more blood flow and air cooling, offering the same protection against water and mud during critical weather conditions.
MSS Multi-Sector System, designed in cooperation with the Polytechnic of Milan, it helps to improve comfort and performance; the active foam pads, separated from each other, create independent zones that work in a smart and individual way, favoring the natural movement of the pedaling phases both of pushing and pulling, absorbing the vibrations that the base transfers to the saddle. The Round Shape of the M5 allows the pelvis a natural rotation, creating stability and support for the lumbar areas, and the distribution of the pressures on a greater surface.
Foams: Softer and padded foams used on the W400 guarantee a high level of comfort allowing the cyclist to spend long rides sitting in the saddle (1cm thickness for the 153 version; 1.7cm thickness for the 163mm).
Rear handle and reflective graphics: The saddle is equipped with a rear "handle" to facilitate the movement of the bicycle as well as reflective graphics to improve safety.