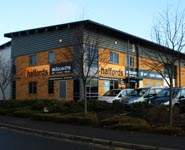 Halfords Autocentre Bristol (Filton)
QAS, Unit 3 Abbey Wd Park Emma Chris Way Bristol , BS34 7JU
What customers are saying about us
This is my 3rd year in a row for MOT
This is my 3rd year in a row for MOT, no issues at all from booking to completion.
Really good service
Really good service. Was able to fix the problem that day. Always recommend to others.
Emily Lear
Changed tyre quickly and even
Changed tyre quickly and even checked/topped up my oil for free. Really good!
Great service
Efficient & thorough service
Quick, easy and efficient - MOT
Booked in advance through the website - easy to use, and a great way to secure my MOT appointment well ahead of time. Automated polite reminders 1 week and 1 day beforehand means there really is no ex Read more...cuse to forget too!! Arrived as directed, checked in after a slight delay (some slightly more complex cases ahead of me), and then waited. Took less than an hour, certificate all in order and drove away happy! To get 5 Don't have the air con directly above the customer waiting area on full blast in winter, so you can't hear the TV, and maybe point out the tea/coffee machine with an offer to explain how to use it if needed. Otherwise great!
MOT TIME
Took my car in for an MOT greeted by friendly member of the team on reception. Paperwork all ready to be signed on arrival. Mot started on time and all ready for collection as promised. Filton is a gr Read more...eat branch I have all my car and van works carried out here. Always receive first class service from this branch.
Great service again
Once again a great service. Staff are all friendly and polite. Work carried out to a high standard.
Brian
I booked suspension check at 6 am
I booked suspension check at 6 am, at 11 the same day I had the car back. I'm very satisfied.
excellent
excellent.........................................