Find what's right for your vehicle
Enter your registration number and we'll only show you appropriate products.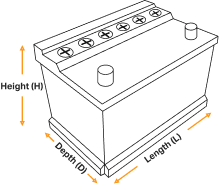 Check which battery is right for my car
When it comes to replacing, repairing or upgrading your turbocharger, finding the correct product that suits your vehicle is key. And that's why at Halfords we offer a vehicle registration tool that pulls relevant intercoolers and associated car parts to suit your vehicle. All you have to do is enter your registration number and our database will pull the relevant products in seconds. Within our range, you'll car intercoolers for all car makes and models. For a safe and professional fitting service, head down to your local Autocentres today.