Carlube Carb and Air intake Cleaner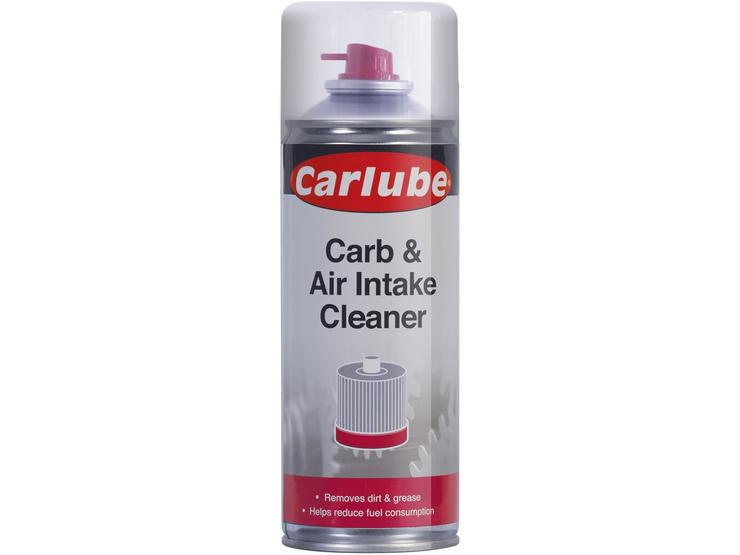 10 people are viewing now
5 purchases during last 48 hours
Carlube Carb and Air intake Cleaner
Type: Engine Cleaners
Size: 400ml
Carlube Carb and Air intake Cleaner
The Carlube Carb and Air Intake Cleaner is developed to remove dirt, grease, varnish and gum deposits from carburettors, linkages and automatic chokes. It is safe to use on catalytic converters & oxygen sensors.
Features & Benefits:
Removes dirt & grease
Helps reduce fuel consumption
Directions for use:
Remove the air cleaner/filter.
Shake the can and apply to the exterior of carburettor and linkages.
Start the engine and spray inside the carburettor throat.
Refit the air cleaner/filter.
Hazards and Warnings:
Extremely flammable aerosol
Pressurized container: may burst if heated
May cause skin irritation
May cause drowsiness or dizziness
Toxic to aquatic life with long-lasting effects
Additional Note:
Automatic Choke:
To remove dirt deposits, spray at both ends of the choke valve.
Choke valve should be opened and closed manually.
Hazards & Warnings

Danger: Extremely flammable aerosol
Warning: Pressurized container: may burst if heated

Warning: Causes skin irritation

Warning: May cause drowsiness or dizziness
: Toxic to aquatic life with long lasting effects