Millers Petrol Power Ecomax 500ml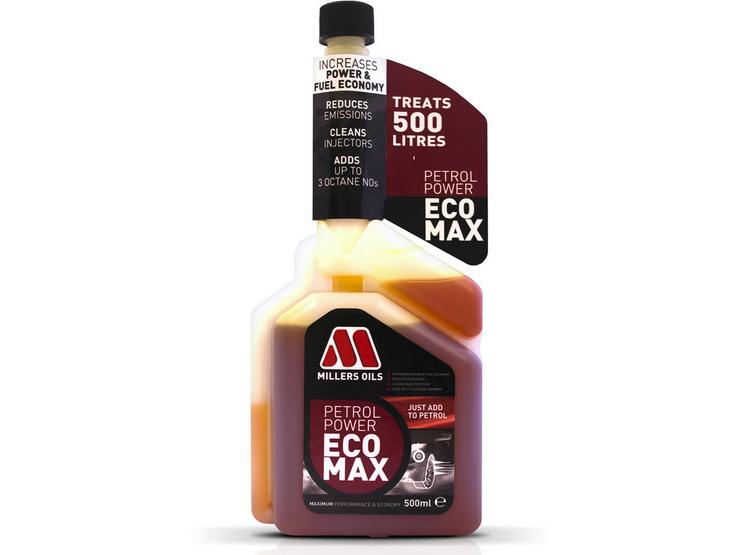 10 people are viewing now
5 purchases during last 48 hours
Millers Petrol Power Ecomax 500ml
Millers Petrol Power Ecomax 500ml
The Millers Petrol Power Ecomax is an octane booster and detergent package adding up to 2 octane numbers to unleaded fuel. It is ideal for use in all petrol engines. Add 50 ml to each tank of fuel. May also be used at double strength for additional performance.
Features & Benefits:
Boosts the vehicle's performance
Reduces harmful emissions
Cleans the injectors conveniently
Multi-shot bottle treats 10x 50 litre tanks
Application:
Fully compatible with all commercially available pump fuels
Additional Note:
Please Note – Petrol Power ECOMAX does not provide valve seat protection for older cars. Use either Millers VSP Plus or CVL for cars designed to run on leaded petrol.