How to change a car headlight bulb
---
Many of you have probably wondered how easy it is to change a car headlight bulb. Well, it really depends on the make, model and age of your car. Over the years, vehicles have become more complex to work on and bulbs harder to access, and this usually means that the newer your car is, the harder it's going to be to change your bulb.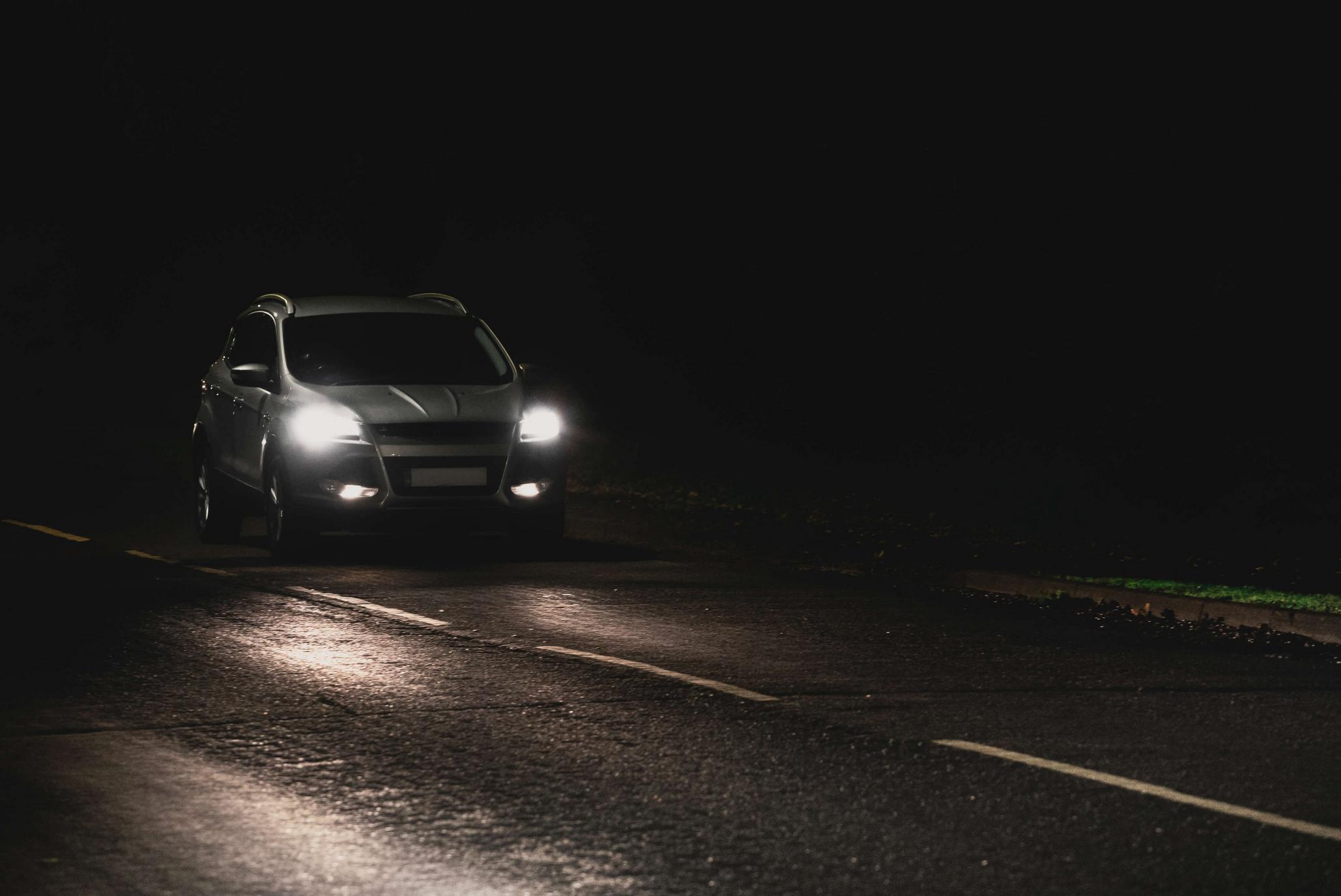 If you do want to give changing your bulb a go, then have a look at our simple guide below.
Step 1: Identify which bulb has failed
Your first stop should be checking exactly which of your car bulbs has failed, as this may not always be clear from the driver's seat.
For the purposes of this step-by-step guide, we're going to assume that it's one of your headlights.
Step 2: Choose the right replacement bulb
Now it's time to get your hands on a suitable replacement bulb. Or bulbs, because we actually always recommend replacing your bulbs in pairs for safety, convenience and cost-efficiency.
Finding the right replacement bulbs is easy. Simply enter your vehicle registration number online and we'll show you appropriate options for your vehicle.
Step 3: Locate the correct light
The next step is to locate the headlight under your bonnet and remove its cover. If your car's got more than one set of lights at the front, make sure you've identified the right one.
Step 4: Disconnect the bulb
There will usually be three power wires attached to the base of the bulb and the bulb will be held in place with some kind of locking mechanism. Depending on the make and model of your car, this might be a metal clip, plastic catch or a screw cap. Detach the power wires from the bulb and release the locking mechanism to free the bulb.
Step 5: Install the new bulb
Reverse the previous steps to install your new bulb. There are a couple of important things to be aware of during this step:
Always wear gloves while handling the new bulb. If oil from your skin gets on the new bulb's glass, it can cause the bulb to burn out as soon as you turn on your headlight.
Make sure that the new bulb is placed correctly in the holder so that the beam pattern reflects correctly (you run the risk of dazzling oncoming traffic if it's not).
Make sure that you secure the bulb's cover once you're finished, so that your car's electrics remain waterproof.
Step 6: Check your new headlight
To finish, close your bonnet, turn on the ignition (make sure your car's not in gear first), switch on the engine and turn on your lights to check that your new bulbs are working.
Fitting service
If you'd prefer to leave it to experts, then we offer a car bulb fitting service for headlights, interior and exterior bulbs. Simply choose this option during the checkout process, or ask for the service at your local Halfords store or autocentre, and one of our experienced technicians will fit your bulbs for you while you wait.
Shop all bulbs
Introducing the Halfords Motoring Club
Did you know that with the Halfords Motoring Club you can save money on the likes of bulbs, wiper blades and batteries? Join the Halfords Motoring Club today to access a range of amazing benefits and discounts that are designed to keep you moving, keep you safe and keep you saving.
It's free to join and you'll receive money off your MOT, a free car health check and a welcome voucher that can be spent on any Halfords product or service.
Or choose our Premium membership for a small monthly fee (or a one-off payment) to unlock exclusive member pricing on all motoring products and services online and across our stores, garages and Halfords Mobile Experts, as well as a variety of other benefits that will help you to keep moving for less.
With so much to enjoy, this is too good an opportunity to miss!
Join the Halfords Motoring Club today at www.halfords.com/motoring-club.