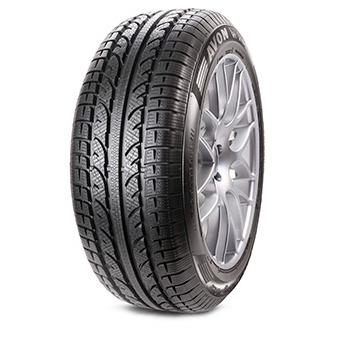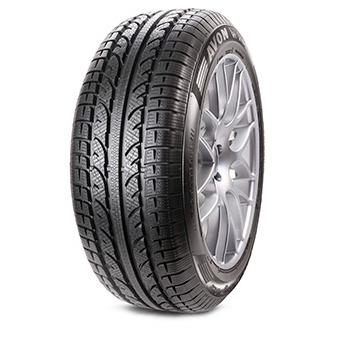 Price includes valve*, balance and environmental disposal of your old tyres - no hidden extras! *Specialist valves will incur an additional charge. Please enquire in centre.
This is a winter tyre
High quality tyres since 194
Excellent traction in snow, ice, slush, mud and plain wet surfaces
winter
The WV7 is a winter tyre from Avon which has been tested in Alpine winter conditions. It has forward facing shoulder grooves and V-slots which helps to enhance braking. It also has backwards facing groves to improve traction.
Other tyres in this range
Tyre Variation
Features
Availability
Price
Avon WV7 (195/55 R16 87H)
winter
Out of Stock
£105.99
Avon WV7 XL (205/50 R17 93V)
winter
Out of Stock
£119.99
Avon WV7 XL (225/45 R18 95V)
winter
Out of Stock
£144.99
Avon WV7 (195/65 R15 91H)
winter
Out of Stock
£72.99
Avon WV7 XL (205/55 R16 94H)
winter
Out of Stock
£103.99
Avon WV7 XL (225/50 R17 98V)
winter
Out of Stock
£143.99
Avon WV7 (205/55 R16 91H)
winter
Low Stock
£81.99
Avon WV7 XL (205/55 R16 94V)
winter
In Stock
£122.99
Avon WV7 XL (225/55 R16 99H)
winter
Out of Stock
£118.99
Avon WV7 (205/65 R15 94H)
winter
In Stock
£98.99
Avon WV7 XL (205/60 R16 96H)
winter
In Stock
£94.99
Avon WV7 XL (225/55 R17 101V)
winter
In Stock
£135.99
Avon WV7 (215/55 R16 93H)
winter
In Stock
£123.99
Avon WV7 XL (215/45 R17 91V)
winter
In Stock
£100.99
Avon WV7 XL (235/45 R17 97V)
winter
In Stock
£141.99
Avon WV7 (215/65 R15 96H)
winter
In Stock
£123.99
Avon WV7 XL (215/50 R17 95V)
winter
In Stock
£136.99
Avon WV7 XL (235/55 R17 103V)
winter
Out of Stock
£144.99
Avon WV7 (215/65 R16 98H)
winter
Out of Stock
£106.99
Avon WV7 XL (215/55 R17 98V)
winter
Out of Stock
£152.99
Avon WV7 XL (245/40 R18 97V)
winter
Out of Stock
£161.99
Avon WV7 (225/45 R17 91H)
winter
Out of Stock
£107.99
Avon WV7 (195/50 R15 82H)
winter
In Stock
£72.99
Avon WV7 XL (215/60 R16 99H)
winter
Out of Stock
£120.99
Avon WV7 XL (245/45 R17 99V)
winter
In Stock
£144.99
Avon WV7 (225/60 R16 98H)
winter
In Stock
£126.99
Avon WV7 (195/55 R15 85H)
winter
In Stock
£100.99
Avon WV7 XL (225/40 R18 92V)
winter
In Stock
£134.99
Avon WV7 XL (245/45 R18 100V)
winter
Out of Stock
£171.99
Avon WV7 XL (185/55 R15 86H)
winter
In Stock
£87.99
Avon WV7 XL (225/45 R17 94V)
winter
In Stock
£118.99