Camping with Kids
Your guide to everything you'll need for a brilliant stress-free camping holiday with the kids, featuring what to bring, what to do and what to eat!
Taking our kids camping can give them a truly memorable holiday experience. There are woods to roam, trees to climb and dens to make. There are coasts to explore, beaches to discover and glorious sandcastles to build and defend from the tide. And, most importantly of all, there are marshmallows to be toasted into the night, as you stay up for a sky filled with stars. Needless to say, these holidays allow our kids to shine. However, there are so many small stresses that can put us off from pitching our tent with the kids!
How do we remember all the camping gear our kids crave? How will we keep them entertained? How do we cook together and what should we eat? We've put together our guide to camping with the kids to give you and your family all the info you need for a stress-free break. With the help of Halfords' in-store experts and several of the UK's most experienced camping families, we'll have your tent pitched, campfire stoked and hot dogs smoking on the barbecue in no time at all!
Scroll down

Why it's a great idea to take kids camping
As more and more families opt for staycations over holidays abroad, the popularity of camping continues to soar! Here are our top three reasons to go camping:
What to pack
For brilliant days in the great outdoors and peaceful nights in the tent, here are some top things to bring for your kids: Great tents will usually have separate sleeping compartments for kids and parents, so you needn't disturb your little ones when it's time to hit the hay. Having some living space indoors is also a plus for escaping unpredictable weather. Kids' camping chairs are great for making sure that you don't get wet when sitting down for breakfast on dew-covered grass or after the inevitable rain shower! Designed with little ones in mind, these help keep the kids as snug as a bug! Comfort is key for a good night's sleep. Board games and playing cards
Card and board games are a great way of entertaining yourselves in the evening. For ideas of card games to play, look up Gin Rummy, Sevens, Snap and Cheat! Beach equipment
If the sea's not too far away, buckets, spades and nets are all essentials for making the most of the beach! Additionally, pack blankets for sitting on, Tupperware for keeping sand out of snacks and a windbreak to protect your family from the nippy coastal breeze. A campsite's open skies are the perfect place for your kids to master their Frisbee technique and flying kites! Balls, bats and chalk
There's hours of fun to be had for all the family in games like rounders and campsite cricket. A stick of chalk's essential for mapping out courts and playing areas, and also great for other games like hopscotch and noughts and crosses.
Torch and batteries
These are crucial for any night-time walks, either around the campsite after dinner or for toilet trips. Head torches are great for navigating when it's late and will keep your hands free for turning the pages of your kids' best bedtime books. Keep all your torches within reach so you're not rooting through all your luggage in the middle of the night! Matches
You won't be toasting marshmallows on the campfire without these. These are incredibly handy for keeping the kids' tablets and iPads fully charged! Today's tech can bring a lot to your family's outdoors experience, check out our tips for stargazing for more ideas below! Keep your fruit, veg and perishables cool so that your kids can eat well and healthily! Chill a few beers or a bottle of wine as a reward for mum and dad once the tents are up and the kids' heads are down for the night.
Top Tips
Try to keep the luggage you take with you to a minimum. It's great to pack for all eventualities, but look for a balance where your tots can bring their favourites without packing all the toys they own!
If you find your family is in need of a little extra car space, think about getting a roof box and bars. Cramped kids often lead to unhappy journeying, so a little extra leg room can go a long way!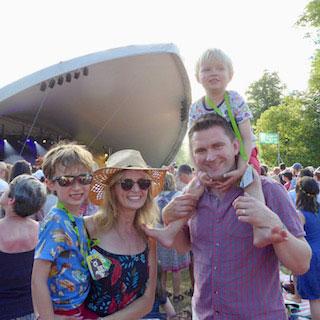 As well as exploring the globe, Lisa and her Travel Loving Family spend time every year camping in the UK. Camping family friendly festivals has been a theme of recent years, so she has plenty of top tips for keeping your kids entertained?
Our family always tries to go camping at least a few times a year. Recently, we've also been taking our tents to family friendly music festivals, which are often highlights of the summer!

Our first tip would be to avoid the mistake of over-packing. Our bags are always overflowing with cards, dominos, sticker books and even arts and crafts, but rarely are all of them used. Instead, the games my boys enjoy the most are the ones they make up themselves. They will spend literally HOURS on scavenger hunts, climbing trees, searching for bugs, making mud pies and collecting sticks to make a den.

The toys I can guarantee the boys will play with are fishing nets and buckets. They never seem to tire of collecting critters they find in campsite streams and bubbling brooks. I always have to pack two of each to make sure we avoid arguments! It's essential to remember that every child's favourites are different!
Our favourite fun
activities
There are so many different things that families can do when camping, both on the campsites themselves and in their surrounding areas: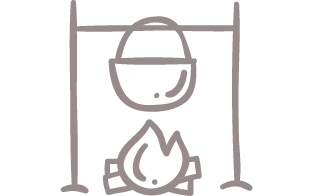 Help out with the cooking - camping offers a great chance for kids to get stuck in, read our top tips below!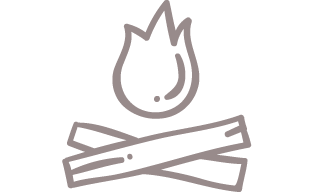 Learn to build a campfire ? spend an afternoon scavenging for dry wood of all shapes and sizes. Kindle a fire with twigs, newspaper and fire lighters, before building it up with medium and bigger logs.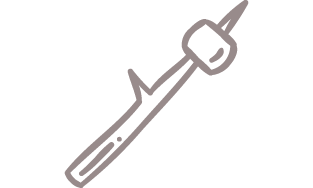 Toast your own marshmallows - be patient and toast your mallows in the fire's cooler embers, that way they won't get burnt!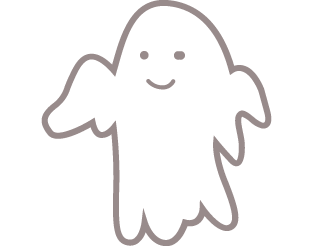 Make up your own ghost story and then tell it to your family.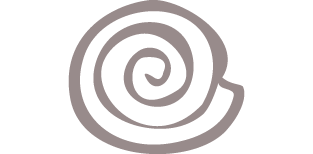 Create art from nature ? out of shells and rocks from the beach or a wood's twigs and leaves.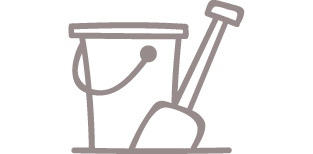 Build sandcastles on the beach ? dig out a moat around your castle and fill it up with water.

Design a den from logs and twigs and use it as a prison in cops and robbers or a fort for princess and knights.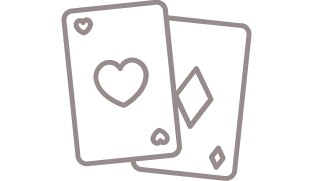 Learn a new card game ? have a look for online suggestions of age appropriate games!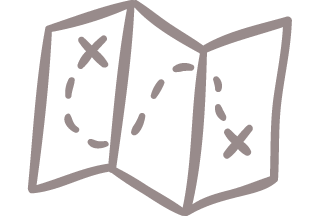 Go on a scavenger hunt ? if you're a parent, give your kids hours of fun by preparing a trail of items and clues to lead your kids all over the campsite!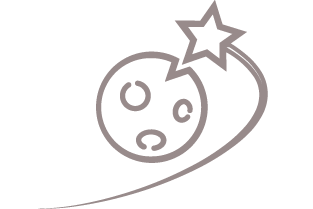 Stargaze ? explore the night sky! Check out our instructions below?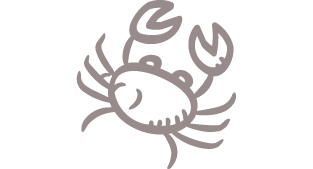 Catch a crab in a bucket ? examine its shell and intricate legs before popping it back into its water habitat.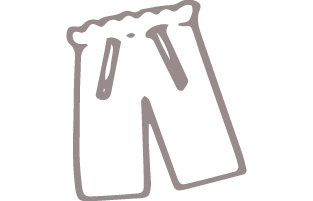 Swim in the sea ? pack your swimming kit and go splashing in the sea!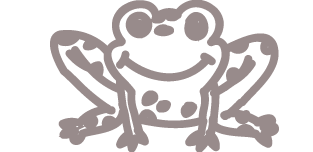 Find frogspawn ? if you're planning a camping trip in the first few months of the year, see if you can spot some frogspawn in a shady shallow pond.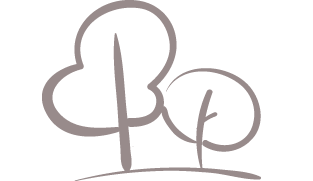 Climb a tree ? make sure you have an adult watching, and make sure to pick a sturdy tree.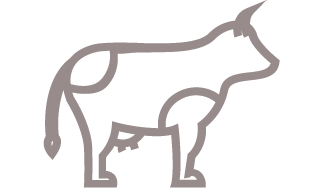 Visit a farm and meet some animals you might not normally see in the city.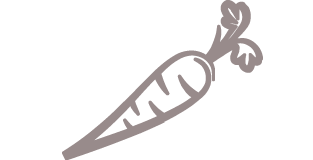 Feed an animal, but make sure you have permission of the animal's owner first!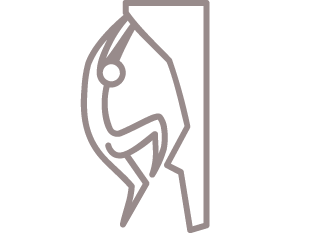 Go climbing at an onsite climbing wall or have a go at scrambling with an instructor.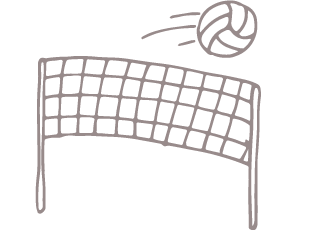 Try out a new sport whilst you're away. Volleyball nets are a classic sight at many UK campsites and beaches.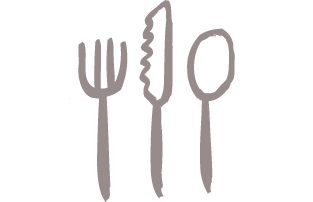 Try a new food ? see if you can try some local specialities. Pasties are renowned in Cornwall, whilst Welsh cakes are a fave in the land of the dragon.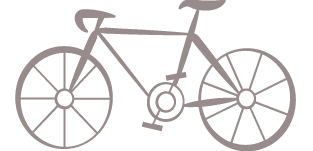 Go on a long ride on your bike and explore your campsite's local scenery.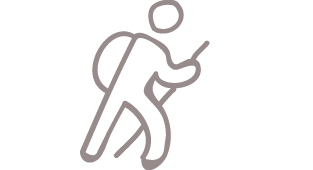 Hike up a tall hill, give yourselves a challenge and enjoy a view from the top!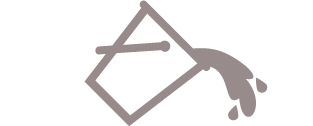 Have a water fight- grab some buckets and super-soakers and dry off in the sun once you're done!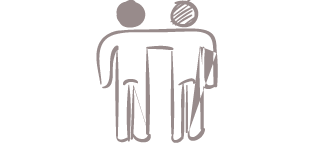 Befriend other kids in the campsite ? return to the same place and maybe you might see them again next year!

Try white-water rafting or kayaking for an adrenaline fueled water experience!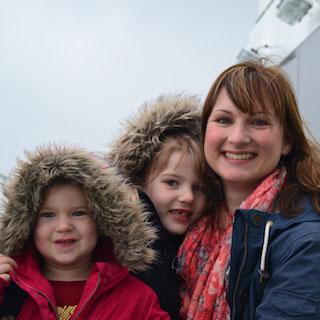 Whether they're glamping, caravanning or camping, Claire Hall and her family love to get away in the UK. With a wealth of experience, they sure know a thing or two about what to do with your kids on site!
For us, one of the best things about camping is spending as much time as possible outdoors and breaking away from our home routines. Rigid bedtimes are the first thing to go, especially when we're camping in the summer!

Longer evenings mean we can spend time exploring after dinner, and my girls ? aged five and three ? especially enjoy pointing out the birds and flowers they see when walking. Robins are particularly easy to identify, with their distinctive red breasts and chirps, and though we love listening out for woodpeckers, they're a little rarer to see! Simple flowers like daisies capture my daughters' attention all year round but in spring we especially keep an eye out for daffodils, cherry blossom, snowdrops, and bluebells. Meanwhile, the summer's all about cow parsley and foxgloves. Some campsites have wildlife spotter sheets to complete or nature boards telling you what animals you might see.

When dusk falls it's the perfect time to gather around a fire pit to toast marshmallows. If we can keep the girls awake long enough, we'll grab the iPad, fire up an astronomy app and stargaze. In camping fields where there's hardly any light pollution, we've even caught sight of shooting stars! Just remember to bring a waterproof picnic blanket and plenty of layers as even the summer evenings get a little nippy later on.
Wildlife Watch
Pond Life
The UK's ponds and lakes are home to all kinds of wonderful animals, insects and fish.
Ponds and lakes are home to a stunning amount of the UK's wildlife, so are the perfect place for your kids to take a peek at what lies beneath the surface. Aside from puddles on our busy city streets, it can be tough to find standing water in the urban jungle, so a spot of pond dipping can be an ideal campsite activity for kids.
Gather some pond water in a tray and pass to your kids to sift through with a net. You're sure to find all sorts of creatures and creepy crawlies! Remember to look out for our top five pond-dwellers below:
Dragonflies

Throughout history, dragonflies have been known by many wonderful names, such as the adder bolt, the snake doctor, the devil's riding horse and the devil's darning needle. Whilst they're a fearsome foe to many of the UK's insects, they're actually completely harmless to humans!

Pond Skaters

These little insects are remarkably nimble and able to skate on top of water, using their middle legs to row at incredibly fast speeds. They're also strong fliers - in autumn, they leave the water to hibernate, and then return in spring.

Water Boatmen

Boatmen are small but easy to find in mossy pools across the UK. Males of the species attract females by rubbing their front legs against their head!

Frogs, tadpoles and frogspawn

Frogs are one of the most well-known inhabitants of the UK's ponds and lakes. Frogspawn is fascinating to see, where adult frogs lay thousands of mini eggs. Be sure not to disturb it!

Grass Snakes

Like dragonflies, these slippery characters are much feared by the UK's wildlife, but they're completely harmless to humans. They're also known as water snakes, as they love taking a dip!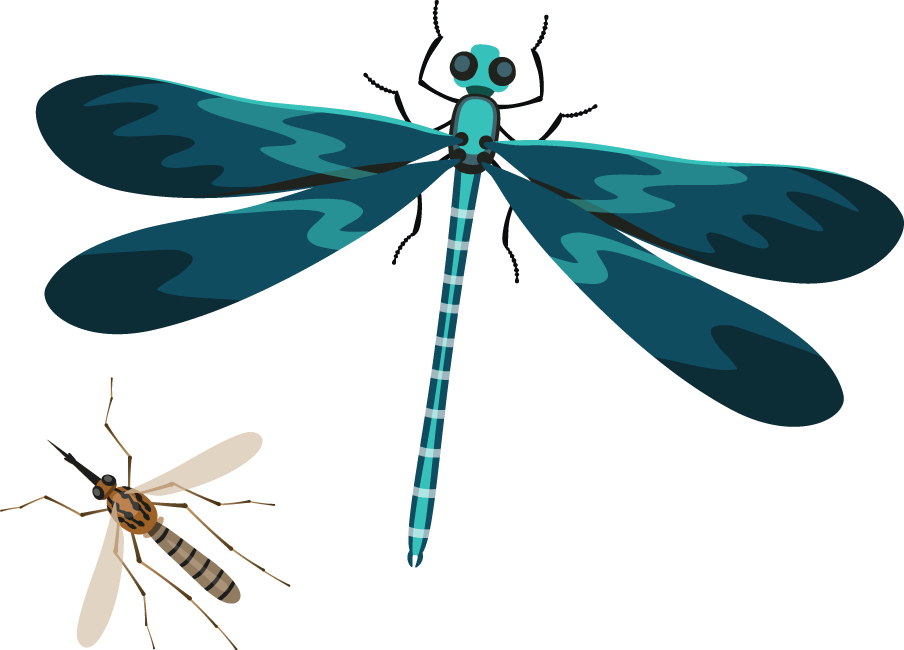 Birds
Over 500 species of birds have been observed making their homes So many birds live and roost in the UK's fields, woodlands and coastal regions.
Campsites ? away from the bustle of towns and cities ? are the perfect place for spotting them! Here are five of our favourites that you might be able to see.
Why not take an afternoon out for a stroll and see how many you can find? As well as keeping your eyes open at the sky, make sure you listen out for the distinctive chirps and sounds that might give our birds' locations away!
Woodpeckers

Woodpeckers are well-known for the unique drumming sound they make as they peck away at the grub and treats they find in the bark of trees!

Herons

Herons spend much of their time trawling through water, looking for fish to eat. They can grow up to a metre tall!

Buzzards

Buzzards are the most common of the UK's birds of prey. They're large and often mistaken for eagles!

Owls

Several species of owl live in the UK. The most common is the tawny owl, which makes the 'too-whit too-woo' sound that owls are well-known for!

Swifts

These birds are one of the most adept fliers in the skies; they're even able to sleep whilst flying! They're one of the last birds to arrive in the UK in the summer, before migrating to Africa for the winter.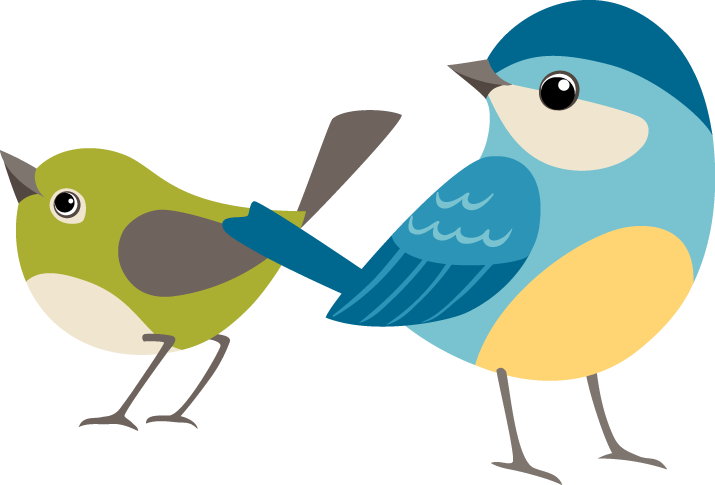 Animals
Inner city life can be an incredibly sheltered environment. However a short trip to a countryside campsite will unveil many animals that your kids might never have seen before.
If you manage to catch a glimpse of any of our five favourites, then keeping still and silent is essential. All animals can be skittish, so encourage your kids to appreciate their natural beauty without chasing them around!
There are so many animals in the UK that our kids never get a chance to see in towns and cities. Here are a few of our faves!
Rabbits

Our big-eared friends live underground. There are also hares in the UK, which have even bigger ears and live above ground!

Moles

Look out for molehills, which are caused when moles dig new burrows and tunnels.

Deer

Six types of deer roam freely in the UK - catching a glimpse of one is a treat.

Squirrels (grey and red)

Originally, only the red squirrel was native in the UK. The Forestry Commission estimates there are around 140,000 left in the wild. If you find one, congratulations!

Foxes

These mysterious creatures have a bit of a bad rep. Though they're technically dogs, they share many features with cats, such as striking eyes and retractable claws. They're much-admired by the UK's wildlife community due to their strong family bonds.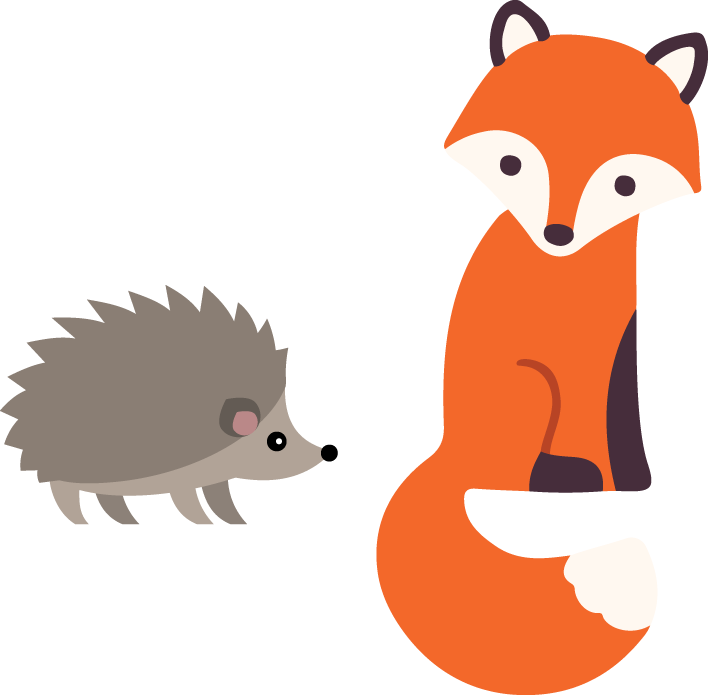 Stargazing like a pro

(for complete beginners)
Life as we know it wouldn't be possible without stars. The Sun is a star, and there's stardust in every single one of us!
Away from the light pollution of busy towns and cities, campsites provide the perfect environment for you and your little ones to make your very own makeshift observatory and see the stars for yourselves. We only see a fraction of what the skies have to offer, so camping trips are great for making sure your kids grow up seeing the real deal.
You'll need warm clothes (the night can be a little cool), a blanket (for sitting on), a compass (for checking which way is North) and a dark night, as the light of a full moon will drown out the stars!
Can you spot?
Orion's Belt

The Big Dipper

The Bear

Pisces
Top Tip
If you're struggling, there are many handy apps available such as Skyview which make exploring the night sky a little easier!

Campsite Cooking
So you've made it to your campsite destination, pitched your tent and kept the kids entertained so far. But all that is exhausting work and your children's tummies are likely to be rumbling. It's time for dinner, but the kids needn't be pushed to one side! Get them involved with some quick and easy campsite cooking.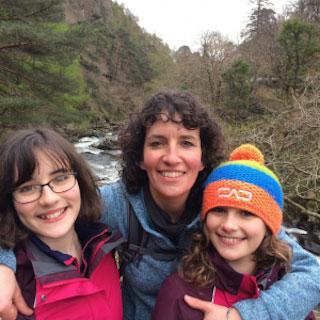 Since 2014, the Meek family have devoted their lives to travelling the country and encouraging families to get outdoors together. They're avid activists for eating outdoors, so we asked mother Kerry to share her top tips:
There's always so much to think about when planning a camping trip, and arranging meals can be an added headache! Our advice? Keep it simple, make it fun and involve everyone, including the kids.

Preparation

First things first, talk to the kids about the meals; they can then look forward to eating food that they've helped choose to make and buy the ingredients for.

Keep it simple

Plan meals that won't take too long and won't need too many ingredients, which will help you save on valuable space and time.

Don't stress (and allow the mess)

Kids aren't always the tidiest of cooks but will love to get involved, so let them! Depending on age and ability, encourage them to chop up the ingredients, stir sauces and dish up the meal.
Top Tip
Remember to be ahead of the game and get all the cooking equipment you'll need well in advance! The recipes below are simple to cook with kids and only require:
A camping stove and gas.
A pan.
A spoon to stir.
A sharp knife and chopping board.
A bowl or container for mixing ingredients.
A ladle.
A spatula.
A cheese grater.
Plastic plates, bowls and cutlery to enjoy your culinary creation!
To help you on your way, the Meek's have kindly provided three of their favourite recipes that are guaranteed to be a hit with your kids!
These are quick and easy to cook, and while they're a little messy, who cares when you're outside!
Soups are quite easy to make when you're camping since they basically involve boiling up vegetables in stock.
Pancakes can be either sweet or savoury. Bring along some prepared batter or make it fresh and let the kids have fun flipping the pancakes in the open air!
Now to get out there...
We've done the hard bit! Now all that's left is for you and your family to pack your things, hit the road and have some fun in the sun!
We hope to have inspired you with our favourite things about camping with kids, helped you remember what to bring, given you some great inspiration for activities and things to do and some insights into cooking with the kids.