Back to results
BMX Bikes Buyers Guide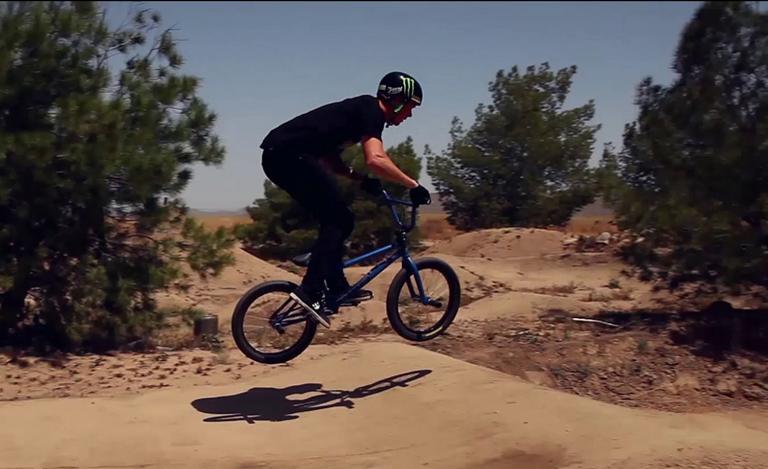 If you want to do some tricks, or you're looking for something to ride around that looks cool, a BMX might be the bike for you! Read on to find out why.
BMX Bikes Buyers Guide
When you think of BMX bikes, you might think of people doing tricks and racing around dirt tracks. However, they're also great for getting around town or for kids, because they're made so strong. Read on for our guide to picking the right BMX for you.
What is a BMX?
A BMX bike has a very small frame and wheels, with normally just one gear. The saddle sits very low and the handlebars are normally quite tall - this is mostly for doing tricks, but also makes them look really cool!
One size fits all?
The first thing you might notice when you take a look through a selection of BMX bikes is that a lot of them only come in one size. This is because BMX riders are normally less worried about pedalling for hundreds of miles and more focused on control. The small frames are easy to move around, and the rider can move themself around on the bike to do tricks.
One thing to bear in mind is that BMXs will come with different size wheels to the standard 20 inches. Smaller ones are great for kids who aren't quite big enough to ride a full-size BMX, but still want to join in the fun. Bigger wheels (such as 24 or even 26 inch ones) are great cruisers. They might not be quite as nimble to move around for tricks or tight corners, but when it comes to keeping up momentum or hitting those bigger jumps, they're great.
Frame materials
Because they can take a bit of a beating from stunt riding and rough ground, it's really important to have a strong frame. BMX bikes often start with a steel frame, to give plenty of strength. As you start to look at more advanced BMX bikes, the frames will be made from materials like chromoly steel to make them lighter and stronger too!
Other BMX features
Another thing to look out for on a BMX bike is the gearing. BMX bikes only have one gear, but the cogs themselves will be very small (like a 25 tooth chainring and a rear sprocket with just 9 teeth). This helps to give lots of clearance under the bike, so your gears don't hit anything when you're doing tricks. It also looks really cool!
- BMX brakes
Some higher end BMX bikes will have a 'gyro' brake. This is a clever system near the handlebars that lets you turn the handlebars all the way round (360 degrees) without the brake cables getting tangled. It's not unusual for a BMX to only have a rear brake, with the rider using their foot to stop the front wheel for tricks if they need to. However, really high end BMX bikes come without gyros to save weight and give the most efficient braking.
All BMX bikes come with two brakes, but some of the pros will remove them if they only use the bikes for tricks. If you've only got a rear brake, a U-brake will give a low profile - again to make sure that there's nothing sticking out of the bike to get caught when you're doing tricks or damaged when they go wrong!
- Stunt pegs
If you're really looking to impress your mates with some stunts, finding a BMX with stunt pegs (or adding your own) means that you've got a lot more options for grinds and any other tricks you might want to try out!
BMX bikes at Halfords
So there you have it - a quick intro to the world of BMX bikes! Sound like BMXing is something you'd like to try? Then take a look at our range of BMX bikes here.
View all BMX Bikes