Back to results
How to Avoid Swirl Marks When Washing Your Car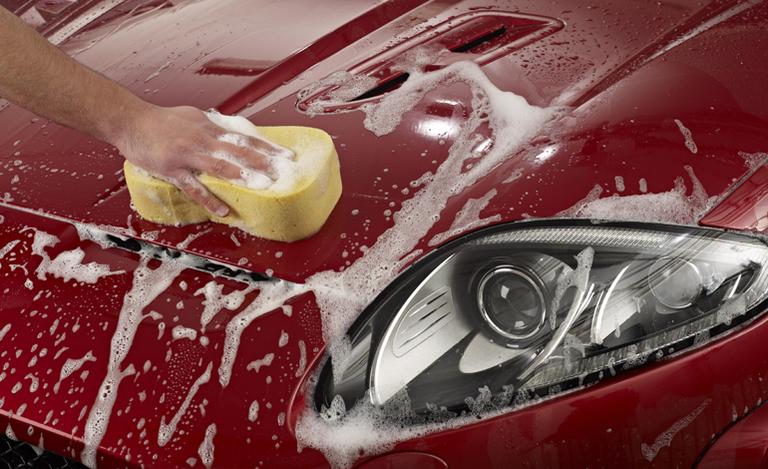 Got tiny scratches on your car? Here's how to avoid them and clear them up!
How to Avoid Swirl Marks When Washing Your Car
If you've ever looked at a car's paint, and noticed a lot of tiny circular scratches, what you've seen is swirl marks! They come from bits of grit and dirt being moved around when the car is being washed. If you want to make your car look pristine, this guide is here to help you avoid those tiny scratches when you're cleaning the car.
If you've looked at your car and noticed that you've already got these marks, don't worry! You can normally clear these up with a bit of careful polishing. Click here to take a look at our guide to polishing your car.
Where did THAT come from!?
For lots of people, their car is their pride and joy, so it can be a bit of a disappointment to find scratches even when you've been lovingly cleaning your motor. However, sometimes it's the washing itself that can make the scratches! As you clean the car, little bits of dirt and grit get rubbed over the paint by your sponge or wash mitt, and you end up with the distinctive pattern of tiny scratches.
So how do I stop it?
Firstly, make sure you rinse your car thoroughly before you start washing. This will clear the worst of the muck and help the dirt get washed away. Then, the easiest way to get rid of the grit is using what's called the two bucket method.
The Two Bucket Method
You've probably guessed that the 'two bucket method' means using two buckets, instead of one. Here's the run-down on how it's done:
Fill a bucket with your car shampoo of choice, as you normally would.
Get a second bucket and fill it with plain, clean water.
Soak your sponge or mitt in the car shampoo as normal, and use it on the car as usual.
Before going back to the shampoo with your sponge, dunk it in the clean water for a rinse.
This way, all of the grit that gets picked up by your sponge ends up sitting in the bucket of clean water, and you don't end up spreading more dirt back over your car as you go on. If your car is really dirty, you might have to change the water in the 'rinse' bucket half way through. Similarly, for a more dirty car, rinse your sponge more often.
When you're done, rinse the car (don't throw your bucket of dirty water over the car!) and dry with a chamois, microfibre or squeegee.
What about the sponge?
Another thing you can do to keep your car swirl-free is to upgrade your sponge or mitt. No, really! It might seem like a sponge is a sponge, but more expensive sponges tend to have things like bigger 'cells' (that's the holes), which help you to lift more grit away from the paint. Going a step further, a microfibre or lambswool wash mitt can carry away even more grit, rather than spreading it around.
Preventing swirl marks
Another good way of stopping the grit getting near the paint in the first place is to protect your finish with a coat of wax or sealant. This will sit on top of your paint and protect it. It'll also make your finish a lot smoother and more shiny, making the dirt less likely to stick to the car in the first place!
The two bucket method is really a simple way to help make your car look that little bit fresher for longer! If you want to get started and show a clean pair of wheels, head over to our range of cleaning kit to pick up everything you need.
View all Car Cleaning