Back to results
Halfords Car Battery Fitting Service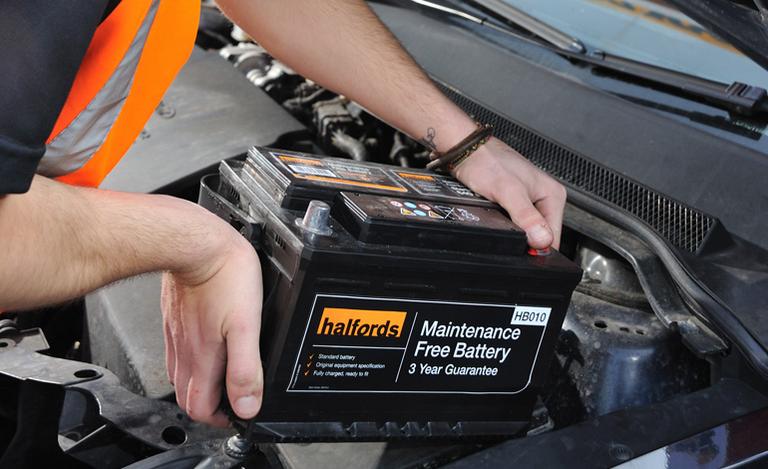 Our in-store experts can test your car battery for you and fit a new one if needed.
Halfords Car Battery Fitting Service
Like any battery, a car battery can run out of juice. If yours is low on power or your car won't start, Halfords can help. Our in-store experts can test your car battery and fit a new one if needed.
Why use Halfords?
Battery problems usually happen when you least want them to, but Halfords offer an on-demand service - that means we're here whenever you need us between 9am and 8pm.
Also, we'll save you money compared to dealership prices too. Simply find a local Halfords store and have your car battery fitted near you
How does the car battery fitting service work?
We want to keep it simple. There's no need to book - if you've got a problem, just pop into your local store and one of the team will check your battery out. If you need a new one fitted, we can do that from just £15 (€18). For more complicated installations, like start/stop, AGM or EFB batteries, prices start from £25 (€30).
Please be aware that all fittings are subject to pre-inspection in-store.
What else?
If you're in-store, why not take advantage of our free 5-point health check? As well as your battery, we'll also make sure everything's ok with your light bulbs, wiper blades, screen wash and oil levels.
Car batteries at Halfords
Halfords stock car batteries to fit over 98% of vehicles on the road, so we're likely to have exactly what you need.
We sell everything from standard batteries with a 3-year guarantee through to our silver batteries which have a 5-year guarantee and provide up to 45% extra starting power.
Recycling
When you buy a new car battery from us, we'll recycle your old one for free.
Government legislation means that getting rid of your old battery isn't as straightforward as you might think. So why not do your bit for the planet and let us take it away?
Shop all car batteries