Ride On Cars & Toys Buyers Guide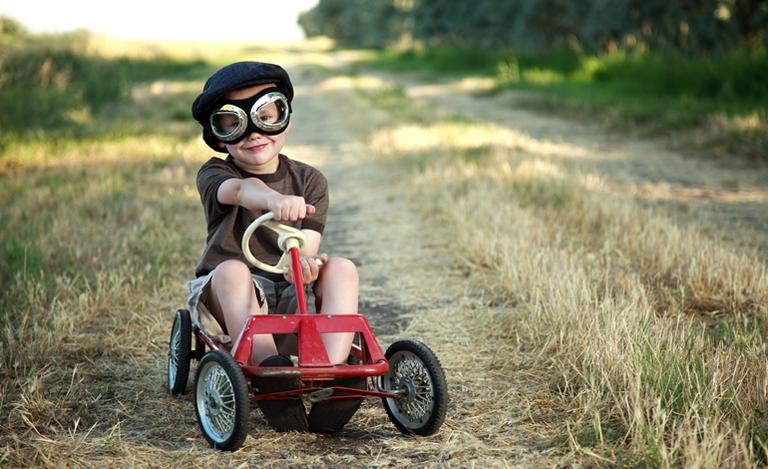 Ride on toys appeal to almost every kid, whether they'd like to whizz around on an electric ride on toy, or pedal their own go-kart. With many types of ride on cars and toys available, it's important to choose the right type for your child's size and age. Check out our handy buyer's guide to find out more.
View all Ride on Toys
Push and Pedal Powered Toys
Perfect for younger kids, these ride ons are powered by little feet - either by pedalling or pushing themselves along from the floor. These are usually quite stable with lower centres of gravity, and can help your little one improve coordination without worrying about wobbles!
Battery Powered
Battery powered ride on toys are excellent fun, and are available in a whole range of shapes, sizes and styles. Top speed and run time vary according to battery power, and it's a good idea to take recharge time into account too.
Safety Considerations
Safety should be the priority when choosing ride on toys for your child, and you should always follow manufacturer guidelines and supervise children when using them. Most ride on toys have minimum age requirements and maximum rider weight specifications, and (sadly) cannot be used on highways such as roads and pavements. Helmets, elbow and knee pads and other protective gear are recommended by many manufacturers, especially when using ride on toys and cars outside.
Getting the type right
Age isn't the only factor you should consider when planning to buy a ride on - size, balance and coordination need to be taken into account, to make sure your child is confident and comfortable reaching the pedals. Some of the slightly whizzier battery powered models are only suitable for ages 12 and over, and can reach rather impressive speeds of up to 15mph!
View all Ride on Toys