>
Yvolution
Founded in 2009, Yvolution have been producing incredible products that will become part of your little boy's and girl's daily lives.
With modern technology taking over, Yvolution Scooters are the answer to busy, modern lives, allowing you to get outside and take in some fresh air with your family when you need it most.
As a brand, Yvolution are anchored in the outdoors, and inspire customers to spend time together outside, away from the screen.
Today, in over 40 countries across the world, Yvolution are racing ahead at maximum speed to bring revolutionary products to get you up and out into the world.
Explore our favourite Yvolution Scooters and Balance Bikes below.
Yvolution Y Glider Deluxe Scooter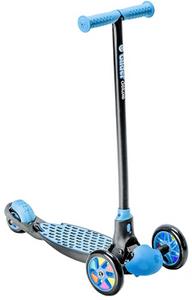 Suitable for children aged three and over, the Yvolution Y Glider deluxe is a unique scooter to aid your little ones in building confidence.
Featuring a unique steering mechanism, the Yvolution Y Glider Deluxe allows children to learn how to steer correctly, whilst providing them with extra stability while they're balancing.
Adjustable steering and arc-folding handlebars make this Yvolution Scooter easily transportable, meaning you can take it with you when you're travelling in the car, hopping on the train or going away.
Helping to develop your child's balance, co-ordination and motor skills, there's no better starting point for your child's adventures than a Yvolution Y Glider Deluxe.
Find out more about the Yvolution Y Glider Deluxe online here.
Shop Now
Yvolution Velo Air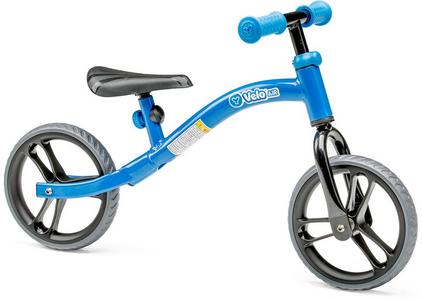 Learning to ride has never been easier, thanks to this Yvolution Balance Bike!
This Yvolution Balance Bike is a new and improved design, featuring a lightweight build, created to help budding young riders get confident before they move up to a pedalled bike.
Aiding your little one in developing balance skills will give them the confidence they need to get up and go outside and prepare them for when it's time to take on longer rides with two pedals.
The shock-absorbing wheels and comfy saddles allows your child to ride safely, and the new and improved lightweight frame makes scooting a breeze.
This Yvolution Balance Bike also has an adjustable seat and handlebars, so it can grow with your child for as long as they need it.
Find out more about the Yvolution Velo Air Balance Bike online at Halfords today.
Shop Now