The Halfords Brakes4Life Scheme
---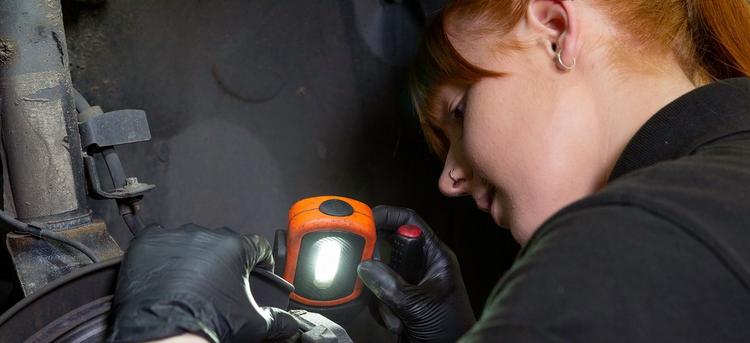 Keeping your brakes in good working condition is crucial for the safety of you, your passengers and your vehicle. Our exclusive Brakes4Life scheme is designed to help you do just that, while saving money at the same time.
How does the Brakes4Life scheme work?
Simply buy one set of brake pads or shoes at a Halfords garage and you'll never have to pay to replace them again. We'll supply and fit all future brake pads or shoes free of charge, whenever you need them.
How do I join the Brakes4Life scheme?
Start by booking a Free Brake Check, where one of our experienced technicians will inspect the condition of your brakes. If replacement brake pads and/or shoes are required, you'll be offered the chance to join the Brakes4Life scheme alongside purchasing your first set.
From that point onwards, we'll supply and fit your brake pads and shoes for free whenever you need them. While you don't need to take your car for a yearly service or specific check to remain covered by the Brakes4Life scheme, we do recommend that you keep it in good condition.
Book a Free Brake Check
What happens if I change my car?
Brakes4Life is transferable to all future cars you may own. If you change your car, simply visit your local Halfords garage within 30 days for a Free Brake Check and we'll transfer the lifetime replacement across.
If you sell your car to a new owner, you can also choose to transfer your Brakes4Life lifetime replacement along with the car.
Please note that terms and conditions apply when transferring your Brakes4Life lifetime replacement to another car. For full details, see below.
Brakes4Life Terms & Conditions
Do you use quality replacement parts?
Yes. For added peace of mind, all the brake parts we use are equivalent to the original specification of the vehicle manufacturer and fitted by experienced technicians.
Back to Services Advice