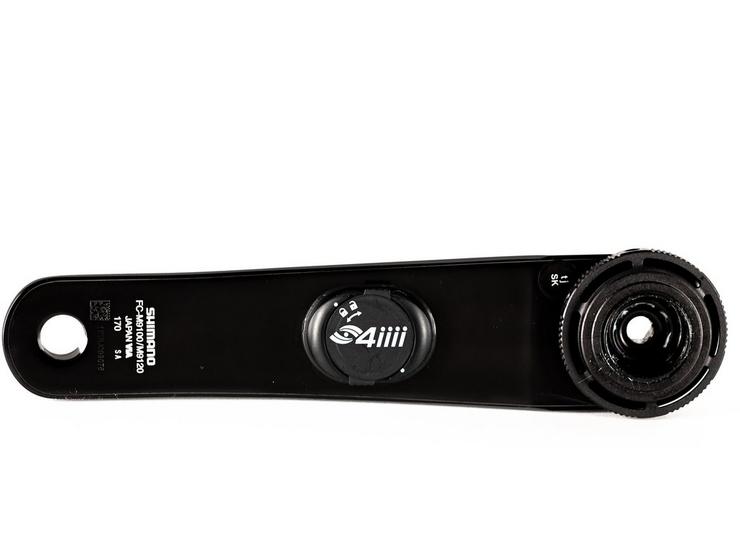 10 people are viewing now
5 purchases during last 48 hours
Power Range (Watts) : 0-4000W
Battery Life (Days) : 33
Battery Type : CR2032
4iiii Precision XTR M9100 Power Meter
Extremely Durable - You can be assured that your 4iiii Powermeter will be as tough as you are!
Indoor Training Compatible - Your 4iiii PRECISION powermeter can be used with all popular indoor-training apps
ANT+ and Bluetooth compatible
Battery Life 100+ hours
Waterproof Rating IPX7, IPX5
Power Range 0-4000W
Cadence Range 30-150RPM
Data accuracy: +/- 1% error margin
Used to pace attacks up the Alpe D'Huez in the Tour de France and to hammer on the Queen K during the Ironman World Championships, the PRECISION Powermeter delivers industry leading accuracy and reliability when you need it most. Through our patented 3D Strain Gauge technology, you can be assured that the data you depend on will help lead you to your own Yellow Jersey.
Packaged into a durable lightweight design and compatible with ANT+ and Bluetooth Smart headunits, PRECISION will help you train harder and smarter.
A Ride Ready PRECISION includes and comes preinstalled on a brand-new Shimano XTR M9100 crank arm, in a choice of lengths so you can ensure you match your crank arm length to what is already on your bike. Once your ride-ready PRECISION powermeter arrives, it just needs to be installed on your bike using the standard Shimano crank installation process. Connect a headunit or computer, and you can start riding with power!
Specifications
-Module Weight 9g (0.3oz)
-Operating Temperature 0 to 50°C (32-122°F)
-Storage Temperature -20 to 50°C (4-122°F)
-Battery Type CR2032 lithium ion coin cell
-Length 37.7mm (1.5in)
-Width 27.6mm (1.1in)
-Depth 7.5mm (0.3in)