Winter Cycling Clothing Buyers Guide + Video
Cycling in winter is a bit different to cycling in summer. Instead of battling against heat and the sun, the name of the game is staying warm and dry - after all, warm, dry cyclists may want to cycle further and for longer! We've rounded up a list of the best winter cycling clothing to help you stay comfortable when the weather turns.
Base layers and thermals
Halfords Essentials Mens Base Layer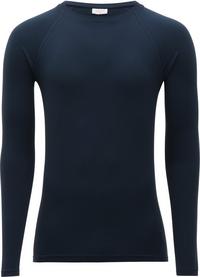 Base layers and thermals are a must for those who cycle during the colder months. Whether you're commuting to work or riding through the hilly mountains, this extra layer of protection will keep your body warm during harsh winds, rain and even snow. From neck and arm warmers to t-shirts with temperature regulating features, base layers come in many different formats and with latest body mapping technology.
Shop all Base Layers & Thermals
---
Outer layers and jackets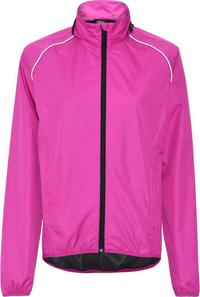 Just a base layer and jersey won't cut it when the wind and rain is driving into you on a particularly cold day, so a winter cycling jacket is a great first line of defence against the cold and wet. You may want to consider a windproof as well as a waterproof jacket, with our Ridge cycling jackets helping to reduce wind chill. Some also feature removable sleeves so you can cool down if the weather decides to warm up as you ride.. You can also opt for a breathable fabric thermal that will keep you warm and dry for up to 2 hours.
Shop all Outer Layers & Jackets
---
High Visibility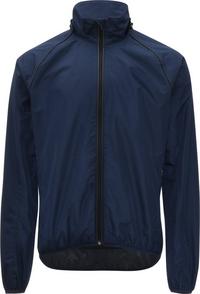 One key piece of clothing that all cyclists need in their wardrobe is a high visibility jacket or gilet. Cycling on roads at night or during bad weather can get dangerous, so giving other drivers the best possible chance of seeing you is critical. Reflective cycling jackets and other high visibility clothing use special materials that reflect light from streetlamps and car headlights, making other road or path users aware of you.
Shop all High Visibility
---
Hats & Gloves
Boardman Waterproof Gloves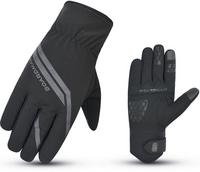 If it's particularly cold and rainy, then some additional heat-retainers may need to be called in. There's nothing worse than the wind turning your fingers to blocks of ice even on a mild winter day, so keep the cold out with a pair of Boardman winter cycling gloves. Waterproof, windproof and packed with insulating materials, you'll never need to worry about frozen fingers again!
Shop all Gloves
---
Boardman Unisex Helmet Liner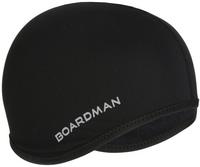 We all know that a fair amount of heat is lost from your head, so a Boardman unisex helmet liner fits perfectly under your helmet, to help retain that warmth.
Shop all Hats
---
Overshoes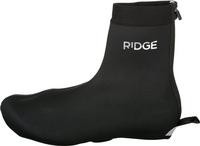 A good pair of cycling socks and some waterproof cycling shoes will do a good job of keeping the wind out, but once they get a good soaking it could be game over. Prevent a soggy pair of socks and cold feet with a pair of bike overshoes, designed to keep your feet warm and dry.
Shop all Overshoes
Now that you know the best bits of cycle clothing to keep you warm on cold days, you won't have any more excuses not to get out on your bike! If you need to try anything on for size or aren't sure which piece of winter clothing is best for your type of ride, remember you can always pop into your local Halfords store to try anything on for size or ask one of our cycling experts for further help and advice. Or, if you'd like more information on what to wear year-round, then take a look at our handy cycling clothing buyer's guide.