Cycling Clothing Buyers Guide + Video
From challenging trails to tough road rides, what you wear when you cycle can have a big effect on your performance. Whether it's something light and comfortable for a hot day, or something thick and durable to keep out rain or snow, there's a wide variety of bike clothing and accessories to choose from.
Our bike clothing buyer's guide will explain:
We'll also touch on why different materials are important and highlight a few top clothing picks to suit both your riding style and preferences. Firstly, then, do you really need cycling clothing?
What's so good about cycling clothing?
If you've ever ridden a bike, you'll probably realise that the position you sit in isn't really a natural position. You'll either be hunched over the handlebars of a road bike as you fly up a hill, or bouncing up and down on your pedals as you zoom through a trail or skate park on a mountain bike or BMX.
While cycling, you'll also notice how you're affected by factors such as the weather, sweat, chains, gears and pedals getting in the way, potentially even soreness, rubbing and (unfortunately) blisters.
Having to cycle any significant distances while battling these challenges can be difficult, especially in normal clothing. That's why specially designed cycling clothes are popular; they help you cycle comfortably and boost your efficiency, allowing you to keep your focus on the road. After all, if you're warmer (or cooler), more comfortable, and not suffering from saddle soreness or anything similar, you can enjoy riding for longer!
What are the different types of cycling clothing?
Here are our picks for the top pieces of cycling clothing to have on your radar, and why you might need them.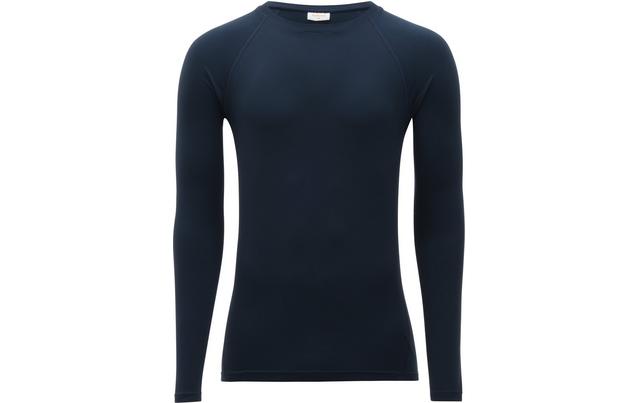 The key function of base layers and thermals is to keep you at a comfortable temperature while you're pedalling along. You'll want these layers to be close-fitting but not excessively tight, and the type of material they're made from will determine whether they're right for your needs.
A light, breathable base layer material such as polypropylene will help your sweat evaporate and keep your skin cool - perfect for hotter conditions. Conversely, a more insulated base layer will help you maintain your body heat while cycling in the cold winter months.
Shop all
---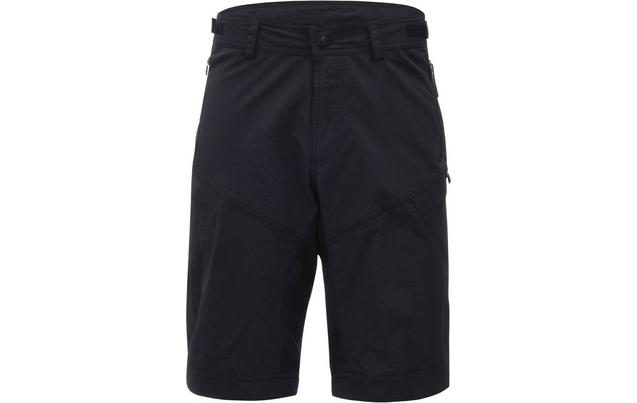 There are two key features to look out for when it comes to cycling shorts.
First, you'll need flexibility; after all, your legs do most of the work on any bike ride. Cycling shorts need to be able to move with your body and not restrict movement. The best option is usually a stretchy elastane fabric, and ensuring your shorts have plenty of panels to help fit them to your legs properly.
Padding is the other key feature. As your body weight usually rests on a few points on the saddle, soreness and stiffness can occur on sensitive areas, especially if you ride for extended periods of time. To combat this, many of our cycling shorts come with built-in padding or a chamois, which helps to cushion some of the pressure from the saddle. You'll certainly be thankful of extra padding if you're just getting into cycling, as you won't be used to sitting in an awkward position!
If you're planning on longer road rides, then a pair of bib shorts may be the best option. Bibs offer straps that sit on the shoulders to prevent them from falling, and a specially designed thinner waistband to prevent them from digging into your stomach. Once you've tried bib shorts, you'll never look back!
If you don't want a snug fit, then try out baggy shorts that are ideal for leisure riding, mountain biking and commuting. They'll still offer plenty of flexibility, with the added bonus of padding.
Shop all
---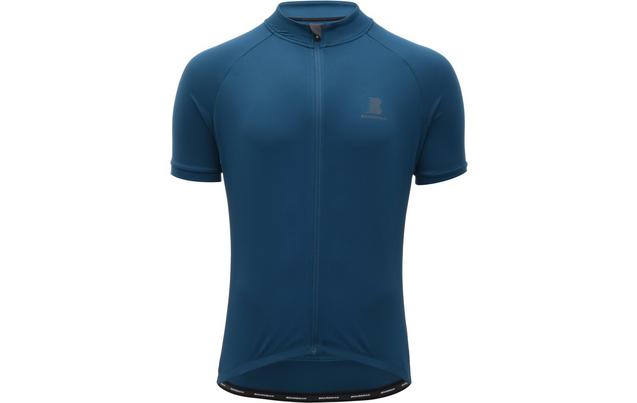 Choosing a good cycling jersey will make life a lot easier, even on short rides. As well as conforming to your body shape as you either hunch over the handlebars or ride upright as you climb hills, cycling jerseys do a few important jobs.
If you're working hard in the saddle, then it's likely you'll start to sweat. A decent cycling jersey will draw this sweat away from your body, keeping you both dry and comfortable and helping to regulate your temperature. They'll also do the opposite if it's cold, acting as another insulation layer to help you retain heat.
Our favourite cycling jersey features however are the pockets you'll find on the lower back of the jersey. These are very handy on long rides and allow you to store your keys, phone, energy gels, multi-tool, or spare tyre on your back and out of the way.
Shop all
---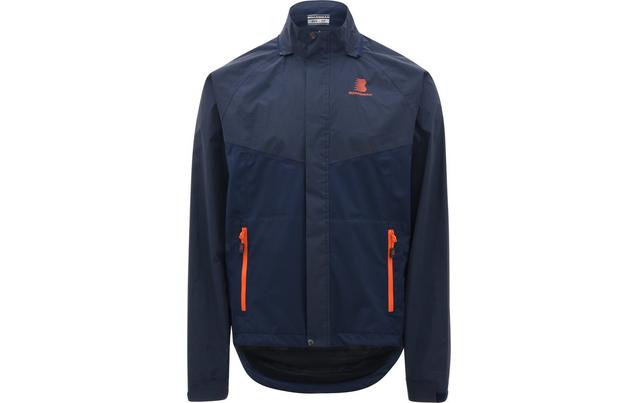 If you're riding in winter, then a long-sleeved jersey is a great way of conserving heat and keeping the wind off your arms. Ask any rider what the key to staying warm or cool is and they'll tell you it's all about the layers. Try mixing up a jersey and jacket or even adding a base layer underneath your jersey for additional heat conservation.
Other features to look out for are dipped hems, to stop any unwanted drafts, and neon colours to help you be seen out on the roads.
Check out our best cycling jackets for winter blog post for some ideas on weather-beating bike jackets.
Shop all
---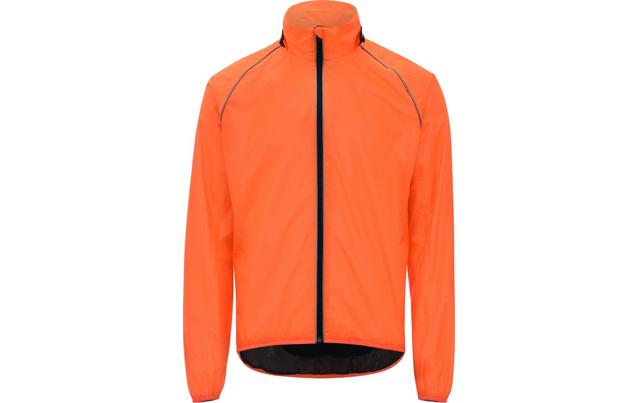 One key piece of clothing that all cyclists need in their wardrobe is a high visibility jacket or gilet. Cycling on roads at night or during bad weather can get dangerous, so giving other drivers the best possible chance of seeing you is critical. High visibility and reflective clothing uses special materials that reflect light from street lamps and car headlights, making other road or path users aware of you.
Shop all
---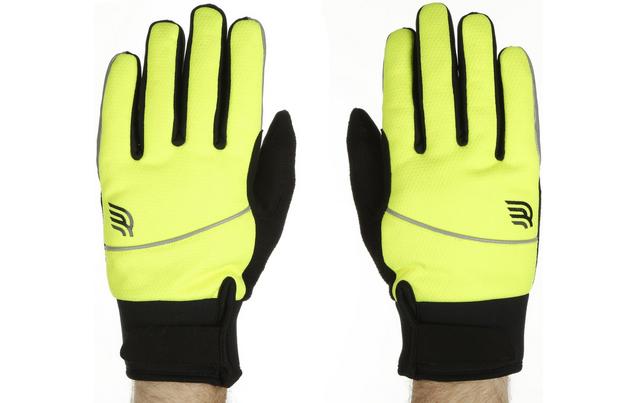 Just like pretty much every piece of cycling clothing, gloves do several important jobs that will not only keep you comfortable, but safe too. Spending a lot of time supporting your upper body on the handlebars can result in sore palms, so some gel padding to support the main pressure points will allow you to ride for longer, as well as making it easier to get back on your bike a few days later without too much soreness.
Shop all
---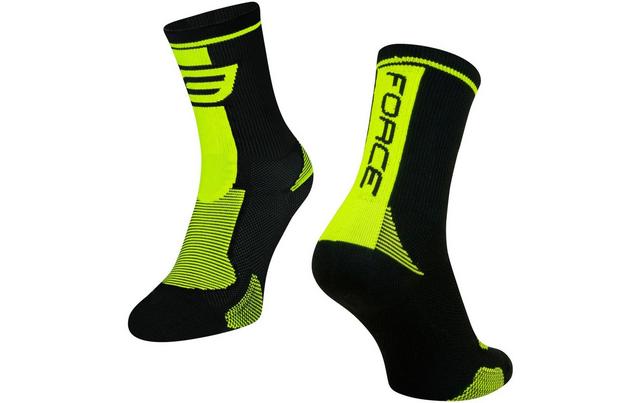 Whether you're a road rider putting in effort on a hot day or a mountain bike rider battling against the elements, a good pair of socks will go a long way to keeping your comfortable. If sweat and heat are problems, then a decent pair of cycling socks will wick sweat away, keeping your feet nice and cool. If you're on the other end of the temperature spectrum, then look for a pair of thicker cycling socks that will keep your feet warmer for longer.
Shop all
---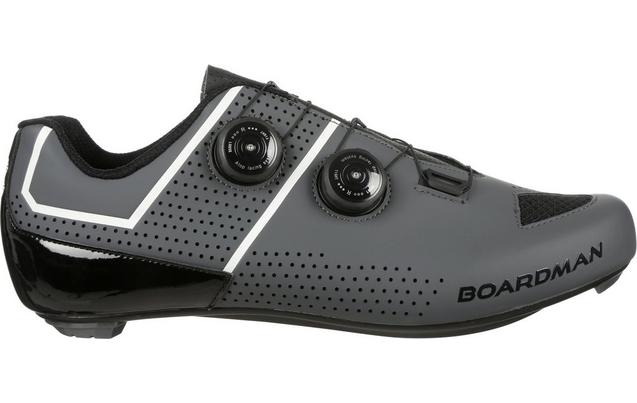 While we're on the subject of feet, cycling shoes are super important. Although it's totally possible to ride a bike in trainers if you're commuting a short distance, we'd always recommend cycling shoes with cleats for longer journeys. These specially designed shoes allow for a cleat (or clip) on the sole that clips into specially designed pedals (which you'll need to fit to your bike - check out our guide).
This means you can not only push the pedals but also pull, increasing efficiency and allowing you to cycle further by using more muscles in your leg. The other benefit to cleats is that your feet won't slip off the pedals, ideal if it's a particularly wet ride or the mud is flying up!
Shop all
---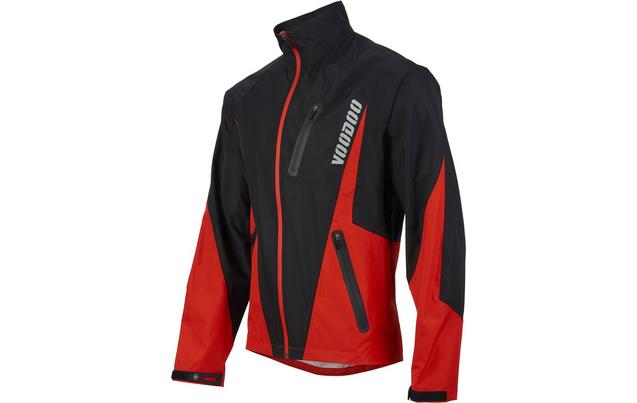 Although it's tempting to get covered in elastane fabrics and splash out on a flashy pair of cycling shoes, it's important to remember that you don't necessarily need to dress like a cyclist 24-7. We also stock a great range of relaxed and casualwear like chinos, loose shorts, t-shirts, and rain jackets that can be worn on a daily basis and not just when you're on your bike!
Shop all
---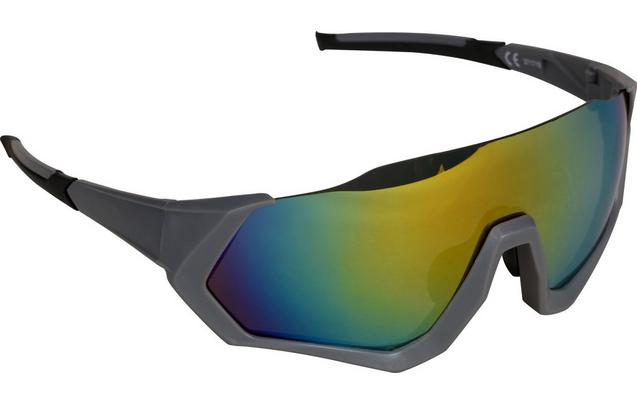 A pair of clear glasses will keep wind and bugs out of your eyes, so they're a must-have if you're planning flying down hills or winding up the pace on the flat. If you're riding in summer or in bright conditions, then consider a pair of cycling sunglasses to protect your eyes from UV rays.
Shop all
---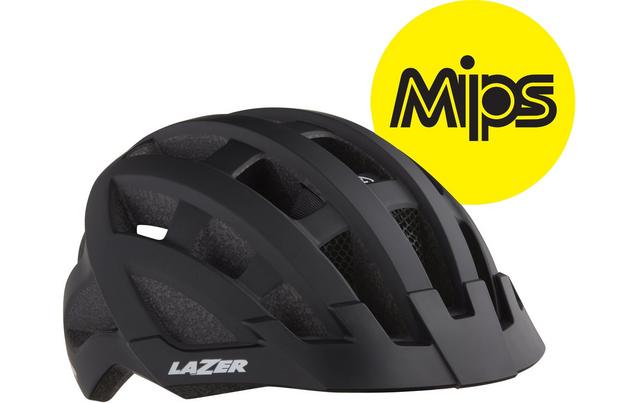 As we all know, a helmet is a must! And, here at Halfords, we have a wide selection of helmets for every type of rider. Whether it's something aero for roadies, a stylish number for your daily commute, or a trail-ready mountain bike helmet, you'll find the perfect option to help keep you safe out on a ride. If you need some expert advice before choosing your new helmet, head over to our Bike Helmet Buying Guide.
Shop all
---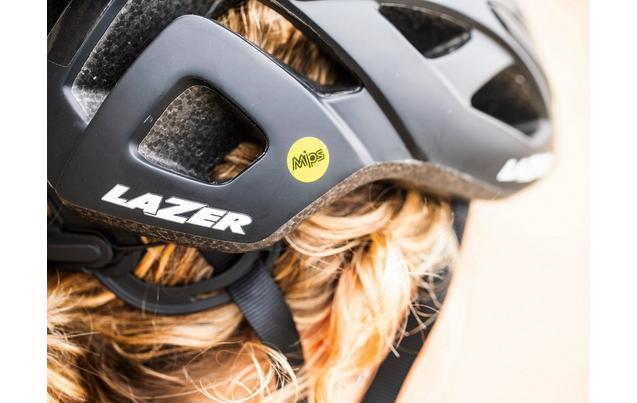 MIPs (Multi-Directional Impact Protection System) is at the forefront of safety technology. By adding an extra low-friction layer into a helmet's shell, MIPs helps to reduce the rotational forces exerted to the head during an accident. Going above and beyond current European safety standards, helmets with MIPs technology are a worthwhile investment and you can find a wide range over at Halfords.com.
Shop all
---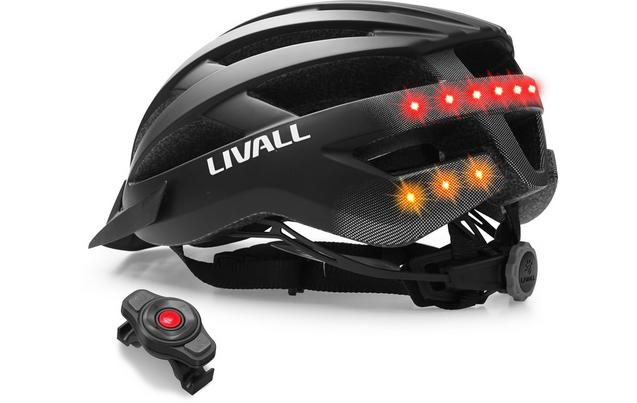 Even if you've already got a helmet, we always recommend upgrading to a smart helmet. The Livall BH60 SE is a clever bit of kit for cyclists of all abilities, featuring rear facing LEDs that give riders a better chance of being seen. The helmet comes with a handlebar-mounted indicator so you can show drivers if you're about to turn and there's even built-in Bluetooth speakers so you can take calls hands free - impressive stuff!
Shop all
---
Important cycle clothing properties
Now that you know what the common pieces of cycling clothing are, let's look at the key features shared by some of this kit and why it makes a difference to your cycling experience.
Waterproofing
Staying dry is key to a comfortable ride. Waterproof clothing means that all the seams will have a special tape stuck to them to stop water from getting in, and all the fabric will have a water replant coating applied. You can see just how good a waterproof jacket is by lookout out for the 'Hydrostatic Head', which is a measurement given to how much water it takes to get through - the higher, the better!
Windproofing
Cycling in winter can be tough enough if there's already a wind-chill factor when you're stationary, so imagine cycling into an icy breeze at 15-20mph. As with waterproofing, windproofing involves applying a special coating or layer to the fabric to keep the breeze out.
Wicking
This is when a fabric is designed to be especially breathable, allowing sweat and moisture to be draw away from the body, ensuring you stay warm. These fabrics are clever enough to be able to keep heat in when required too, ensuring that you will stay comfortable regardless of the conditions
The best cycling clothing brands
Ridge
Ridge provides a wide range of cycling jerseys, active wear, jackets and much more. Offering good value for money as well as a great selection of materials and colours, Ridge clothing is great for casual cyclists and beginners who want to start exploring the world of cycling.
Altura
Altura clothing is a good step up for cyclists who are starting to look for ways of improving performance and increase the amount of time they can spend on their bike. You'll get features like water and windproof materials, added reflectivity, improved gel padding on shorts and clothing designs that make cycling comfortable - perfect for intermediate to advanced cyclists.
Boardman
If you're looking for performance clothing to match your high-spec bike, the Boardman is a great choice. Featuring outstanding breathability, high quality materials, and specially-designed panelling that help to improve your performance. Boardman cycle clothing is ideal for intermediate cyclists.
Remember that if you aren't sure what size you'll need are or which cycle clothes are best particular ride, just visit your local Halfords store and one of our bike experts will be more than happy to help! From tips and tricks for staying warm to choosing the right outfit for the weather, we'll be able to give you plenty of advice - and don't forget to bring your bike in for a free safety check too!
Cycling clothing FAQ's
Just in case we haven't quite answered your question just yet, here are some answers to common bike clothing questions.
Reflective clothing for cycling – is it essential?
Absolutely. Whether you're cycling in the evenings or in dull, dark weather, wearing reflective clothing increases your chances of staying safe on the roads and so it's definitely worth grabbing yourself some reflective gear. If you can be, say, 20% less likely to seen by a driver at night, why wouldn't you take that opportunity?
Are there options for casual cycling clothing?
If you're looking at the range of cycling clothing out there and thinking some of it looks a little specialist for your needs, then you might want to consider browsing for more casual cycling clothing.
Our range includes this, and casual cycling clothing generally looks baggier and looser fitting when compared with more professional/enthusiast items. Be sure to check that the clothing you're buying is still cycle-specific, insofar as it holds the important properties we've listed above, but with casual cycling clothing you're likely to look more discreet while you're on your bike.
Are there any other types of cycling clothing to be aware of?
Aside from searching for clothing by item (jackets, shorts, etc), you could also search based on the type of cycling you're doing. For example, mountain bike clothing is often specialised to fit off-road needs, while winter cycling clothing could help you stay warm on icy roads.
Shop all cycling clothing