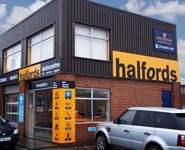 Halfords Autocentre Reading
10 Long Barn Lane Reading , RG2 7SZ
What customers are saying about us
Easy to book MOT and service online
Easy to book MOT and service online. Helpful, honest and efficient staff.
Poor customer service
JOB NO. 031/9014736 The mileage in the invoice is incorrect. Also the next service due date may be some ones birthday. When I called the customer service they said they can't change that. I keep this invoices as my service history for the car. But now invoice is useless. Need to train the staff to use their system
Responsible and very supportive team
I got initially a wrong explanation from them on the reason for the MOT failure and what had to be replaced. The team at Halfords Autocentre Reading recognized their mistake even though it was not on paper and they could easily refuse liability, they stayed behind their words and resolved the issue and repaired the fault at a reasonable price. I would highly recommend them for their attitude and the way they demonstrated responsibility and accountability for what they say.